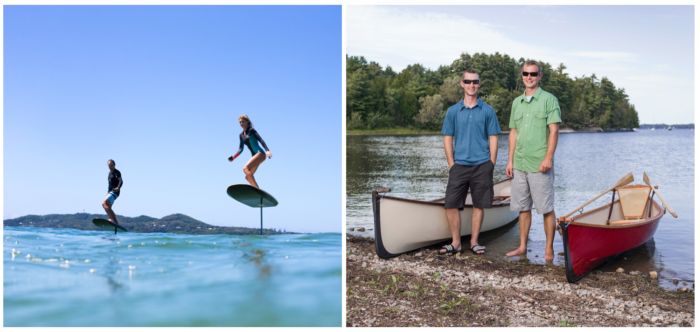 Photo Credits: Fliteboard & Josh Tabone and Adirondack Guideboat
As we approach the end of spring and welcome summer, the sun will be outshining brighter bringing warmer temperatures throughout the country. Social distancing will still be in place, regardless of a location's phased re-opening, challenging outdoor adventurers with new obstacles to overcome and new things to explore. Luckily for those who love the water, two companies harness the thrill of adventure with active isolation, creating perfect Mother Nature-approved activities during these challenging times. Fliteboard uses new technologies for thrill-seekers to fly over the water without any sail, wind, or waves, while Adirondack Guideboat makes handcrafted boats to row responsively and easily along any body of water.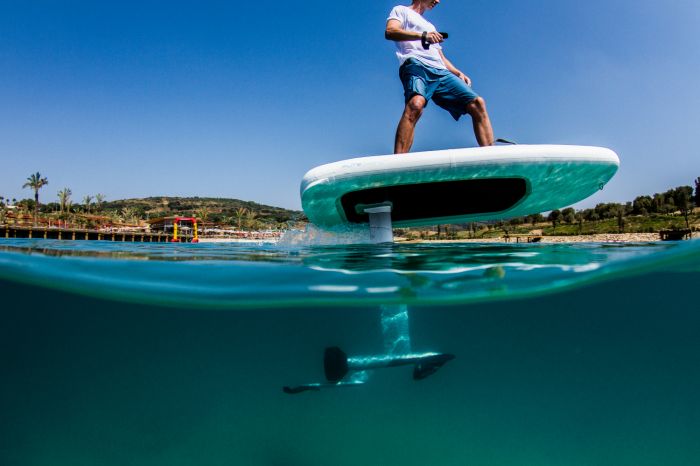 (credit: Fliteboard)
With its patented design, Fliteboard™ eFoil invites those to find freedom and take flight with the world's first unibody efoil – a surfboard with a hydrofoil that extends below the board into the water. This ingenuity makes it incredibly easy to use, giving users the sensation of flying over water. The compact system is fast, quiet and emission-free, with a range of 18 miles and a maximum speed of 28mph. With its handheld waterproof Flite Controller, the smallest and smartest in the market, the remote provides intuitive control and real-time performance for the rider.
As the world's most intelligent surfboard, its boldly engineered system allows you to extend your senses, opening up a world of above water exploration. Unlike all other eFoil systems the Fliteboard motor is built into their patented unibody hydrofoil fuselage, making it the first unibody powered eFoil, designed for high performance and durability and made from quality materials including Carbon Innegra, aircraft grade aluminum, along with high-quality wood laminates and composites. The Newton-Rader propeller is engineered for maximum thrust and efficiency for a range of wings, rider weights, and speeds, and the Flitecell (plug and play power source) comes in two sizes and provides a range of safety features. Customers can select from three board models including Fliteboard, Fliteboard AIR, and Fliteboard PRO, with added customizations creating over 200 different combinations. The company also just released their app which allows Fliteboarders to track their ride distances, speed, roll, pitch, power and battery stats as well as visualize, replay and share their rides using Flitetrack.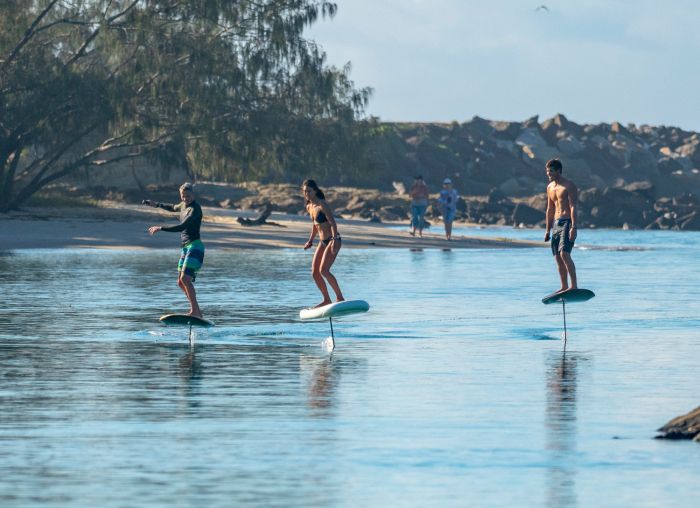 (credit: Fliteboard)
Fliteboard Founder and CEO, David Trewern believes the electric powered hydrofoil will usher in a new category of environmentally friendly powered watercraft. "The Fliteboard eFoil carves like a snowboard in fresh powder, but with the freedom to ride anywhere, anytime, without wind or waves. Our goal is to help accelerate the shift towards more environmentally friendly powered marine craft. We also want our customers to have fun. Fliteboarding feels like flying, providing a whisper-quiet, virtually emission-free ride whether cruising leisurely or racing at speeds of up to 45 km/h without leaving a wake or pollution trail."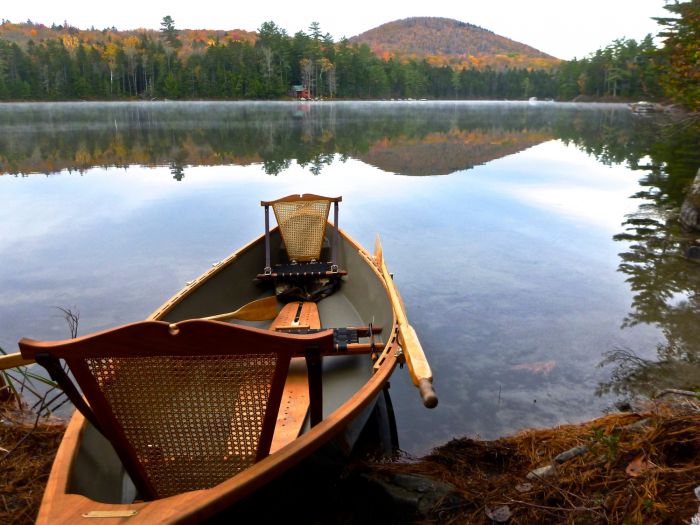 (credit: Adirondack Guideboat)
Opposite, but with the same ethos, Adirondack Guideboat is a different animal. No tech used here; just handcrafted masterpieces ready for any adventure. The company was founded in 1996 and in 2012, longtime employees (and brothers) Justin and Ian Martin bought the company, and together hand-build each and every boat they sell. The Guideboat has a long history that dates back to hunting guides in the Adirondacks in the 1800s, who needed a boat that was strong and stable. Today, The Martin brothers have improved upon this design and build the best rowboats in the country.
"Our ability to make a modern boat with an old classic look is the reason we have so many followers. We've sold boats around the globe – it's an honor to know that what we build is both sought after new, and handed down from one generation to the next. Our company has built 95% of guideboats ever built, so we feel we have one oar in history, and the other in the future," says co-owner Justin Martin. "These are efficient, stable and beautiful crafts that will live on forever. And of course, the connectivity with nature, with water, is always awe-inspiring. Our customers seek everything from solo adventure to calm, family time. Grandparents take their grandchildren out for long rows, connecting with each other and nature. There are no motors, no disruption. There's a need – there always will be – to be in nature."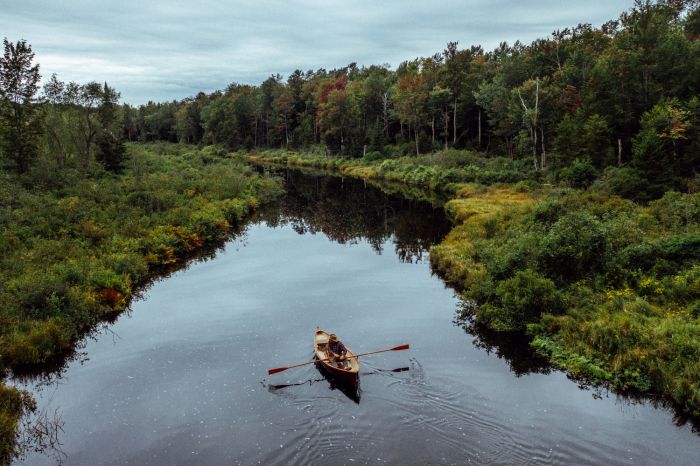 Photo Credit: Nicola Visuals/Adirondack Guideboat
Currently the company produces cedar boats and Kevlar boats, all are totally bespoke and can be uniquely crafted for each buyer. Their cedar boats, available in lengths from 13 to 19 feet, each take over 400 hours to build, while their Kevlar boats available in lengths from 12 to 15 feet, are light, fast, and stable enough to row in open ocean. And for those who want an ultra-light, ultra-fast boat, they just released solo clear skin versions of each of their Kevlar boats (inquire directly with Adirondack for more information). Unlike canoes, kayaks or rowing shells, the guideboat is a fast racing boat, a secure family boat, a long-distance tripping boat and a lovely romancing boat all in one. To order, one must fill out their ordering form (here) with several delivery options to choose from.
"Water is the driving force of all nature," said famously by Leonardo da Vinci and whether choosing from modern ingenuity or time-honored traditions, these two companies present products that allow buyers to be esteemed adventurers and allow for ultimate exploration.