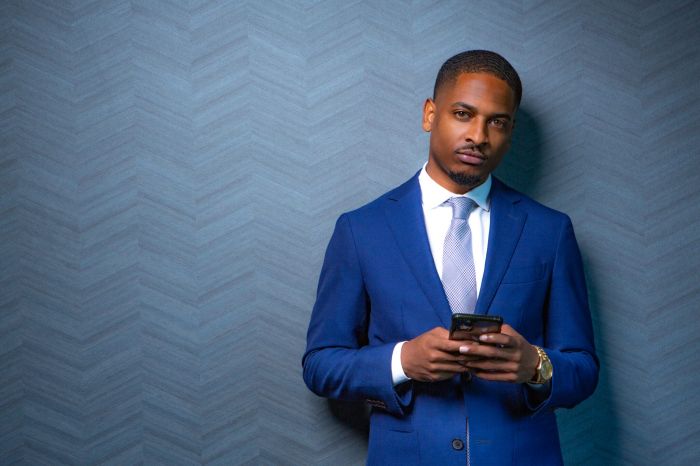 Capital Advisors Consulting/Reginald Jackson
Reginald Jackson II is First Vice President of Capital Advisors Consulting Inc. He is the financial manager to several rising stars across the NBA ( National Basketball Association) spectrum and advises young, millionaire athletes as they navigate their newfound, and often life-changing, wealth with relevant advice and strategic planning.
He plays a critical role in managing business and financial affairs of such rising stars as Shai Gilgeous-Alexander and Hamidou Diallo of the Oklahoma City Thunder, RJ Barrett of the New York Knicks, P.J. Washington of the Charlotte Hornets, Quinn Cook of the Los Angeles Lakers, and Kyran Bowman of the Golden State Warriors. And these are just a few.
His primary dimensions of financial advising come, by his own admission, from creating strong personal relationships, from which trust naturally emerges. Mr. Jackson or "Reggie" as his friends call him, knows basketball. He grew up in Raleigh, North Carolina, and went to school with many now-famous basketball players, C.J. Leslie, Rodney Purvis, and Dez Wells. They are all from Raleigh, North Carolina as well, and went on to have professional basketball careers.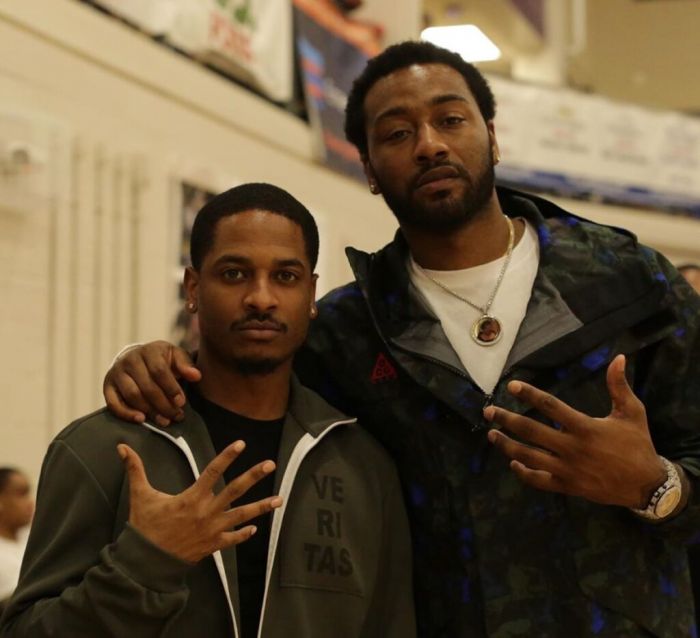 Reggie Jackson on the left, John Wall on the right
His long-term, closest friend from childhood, is the renowned point guard for the Washington Wizards, John Wall. They both have a passionate interest in basketball, and each knows the game, players, stats, nuances, both from the outside in and vice versa.
After Mr. Jackson graduated from college with a degree in finance, he went to work at Wells Fargo, where he moved into working in financial services and wealth management.. Many of his friends and John's, were just getting started in professional sports, and would come to Reggie for financial advice. This continued, especially when his friends and acquaintances were signed to multi-year, multi-million dollar contracts.
In a recent JustLuxe interview, he discussed his advising methods for this high-end segment of the population, all with a philosophical depth unique to a young man, age 29.
"I teach and advise wealth management by example," Mr. Jackson says, "I hardly ever start a sentence saying "This is what you have to do!" Instead, I provide an example from my own life, or from someone else's I have known personally, and then discuss multiple financial and investing options that might be of interest to them. So, it will be their decision, based on experiences and options we have discussed.
"It is hard to explain, in terms of the life changes that my clients experience, especially when it comes to these multi-million-dollar contracts. I see young men who often are in a kind of shock from acquiring this kind of money; and with that kind of surprised wonder comes a kind of pressure also. They feel pressure to do the right thing for all of those who depend on them. Not to mess up, not to be unwise. It's another side to celebrity sports figures that others don't always see. The goal of our advising is for them to maintain financial health, so they can save, have a steady flow of income, and have a good return on investments."
This interest --helping these newfound millionaires create new financial goals, more consistent with the newfound wealth and fame these young men experience -- is a major aim of Mr. Jackson's work Capital Advisors Consulting. This group works exclusively with athletes in baseball and basketball from world-class picks in baseball and basketball, to undrafted players who have won championships and show great promise.
Because of this range of experiential differences, Mr. Jackson's philosophy of wealth management plays a large part in his consulting. He advises a positive discipline, budgeting, and an awareness of the limitations of what vast amounts of money can actually buy, and can't.
"I hope that my clients learn, in addition to financial health, a type of evolving financial literacy – an awareness that grows with time. Financial literacy is the ability to understand and effectively use various financial skills, including personal financial management, budgeting, and investing.
"As our clients make financial decisions each day, they will become more comfortable in managing and growing their money. They begin to feel safe, less pressured, in knowing that money can indeed buy ease, peace, and great things: cars, a home, a boat, but these high-end things have to be maintained, and with that maintenance, you have to be responsible as an owner, which often means even more money has to be spent in terms of upkeep and maintenance."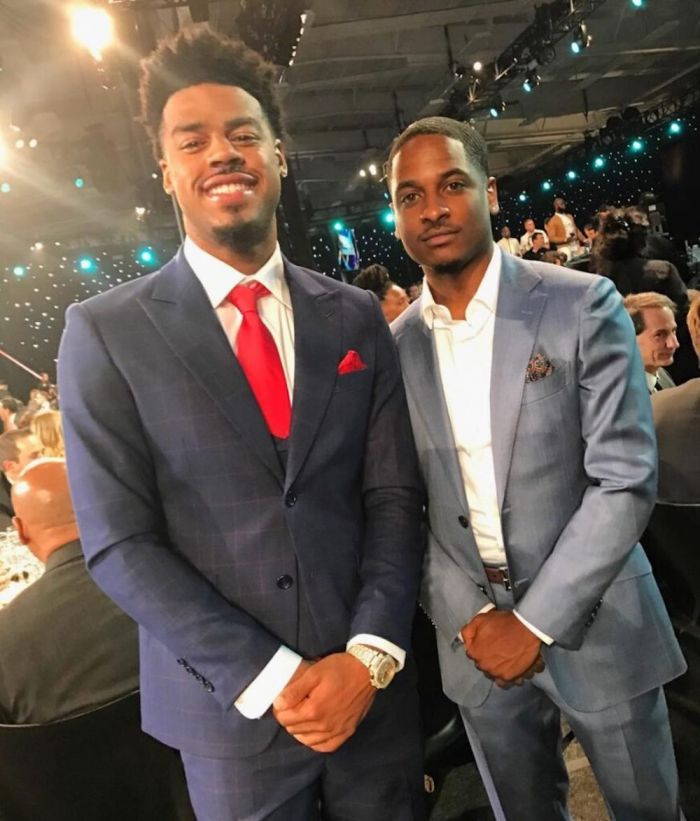 Quinn Cook and Reggie Jackson
But this fiscal evolution can be learned. On the positive side, the acquisition of large eight-figure contracts in sports certainly allow new beginnings, new outlooks for our clients' road to self-discovery – a direction that can be both bumpy and smooth. Advising how to see their hard-earned capital work for them, in terms of investing, saving, and disciplined budgeting can make the path smoother. This is where trust and a solid advisory relationship can be of assistance, both in the long and short-term.
Instagram handle: @Reggiejak5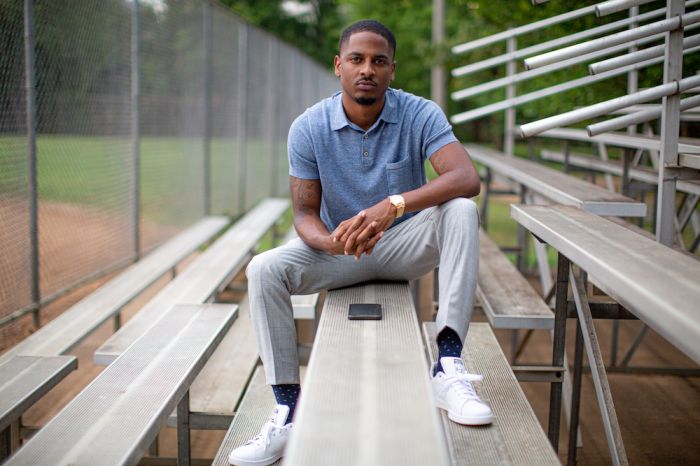 Capital Advisors Consulting
Reggie Jackson