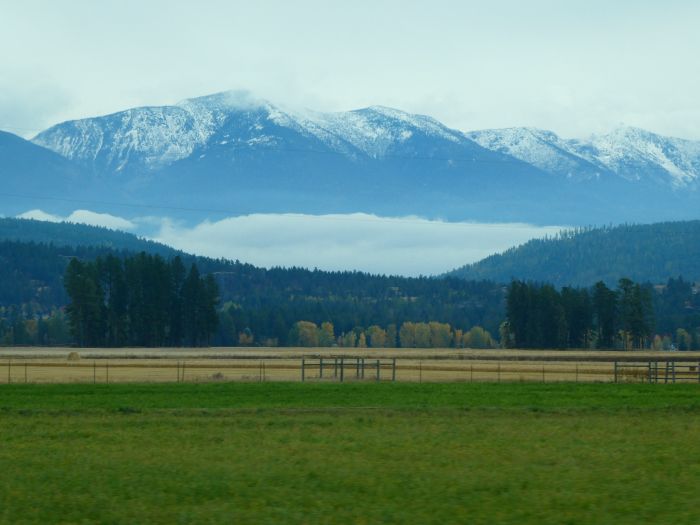 Cynthia Dial
This year has been a challenge, and in days like these what better rewards a trying time than a made-to-order getaway? However, while matching one's comfort level with a select destination can seem complicated—even daunting—a visit to Montana's Glacier Country can provide the perfect prescription for peace.
Ready to go? Then follow me on an exploration of Montana's open land beneath its big sky and everything this northwestern region safely offers. Forging a route that is a loop from Missoula, through Trout Creek, Kalispell, Whitefish, Big Fork and returning to Missoula, this trip promises to be full of fresh air, outdoor fun and formulas developed for pandemic prevention.
The region is optimistic: "It's a great opportunity for a smaller destination to get a second look and to feel safe," said Debbie Picard, a Glacier Country Tourism representative. Coupled with the growing collection of direct flights to and from Missoula (including Alaska's San Diego-Missoula route beginning March 2021), a trip here has even greater appeal and accessibility.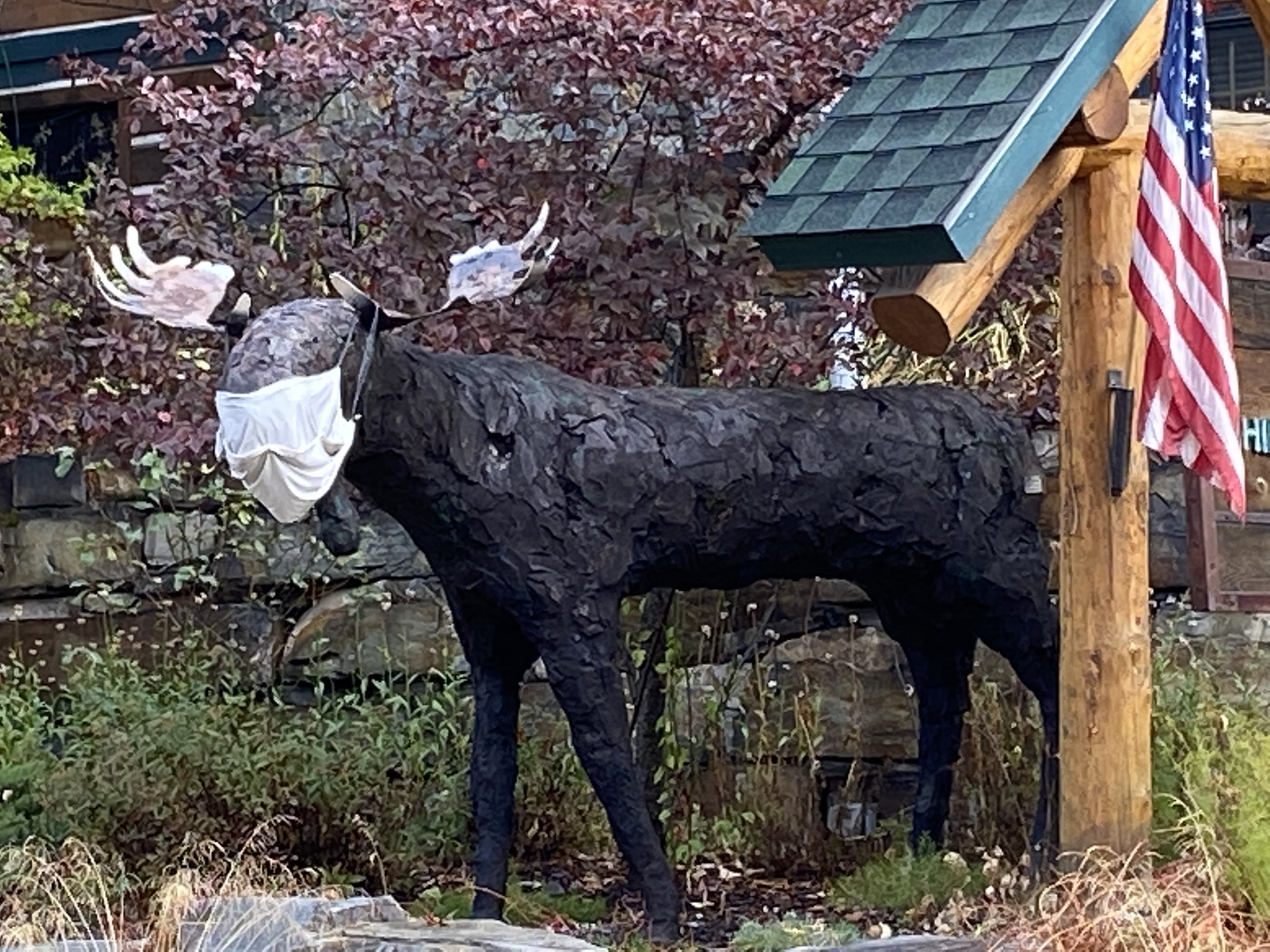 Cynthia Dial
Missoula – Upon landing, the flight attendant's greeting is sincere: "Welcome to our state, Montana." Pride is solid and confidence is instilled from the beginning. Situated smack-dab in the middle of the university town's easily negotiated downtown district—dotted with signage from "Montana Strong" to "Stay Safe Missoula"—standard safety measures are low profile but apparent at one-year-old Residence Inn by Marriott, including the elevators' frequent wipe-downs with a specially formulated hydrogen peroxide solution. An "inn" in name only, this property conveys creativity and exclusivity. As the city's former mercantile, it was so beloved by residents that its history was artistically incorporated into its design. Defined by cozy sitting areas, original brick walls, a 44-star American flag discovered during deconstruction and the work of local artisans scattered throughout—a walkabout is akin to strolling a museum. The bevy of nearby restaurants (most offering to-the-room delivery) adds to its appeal. Located within-the-hotel eateries include 1889, a steakhouse named for the year of Montana's statehood; Zoo Thai, a locals' favorite and The Camino, a self-described Mexican kitchen and agave bar.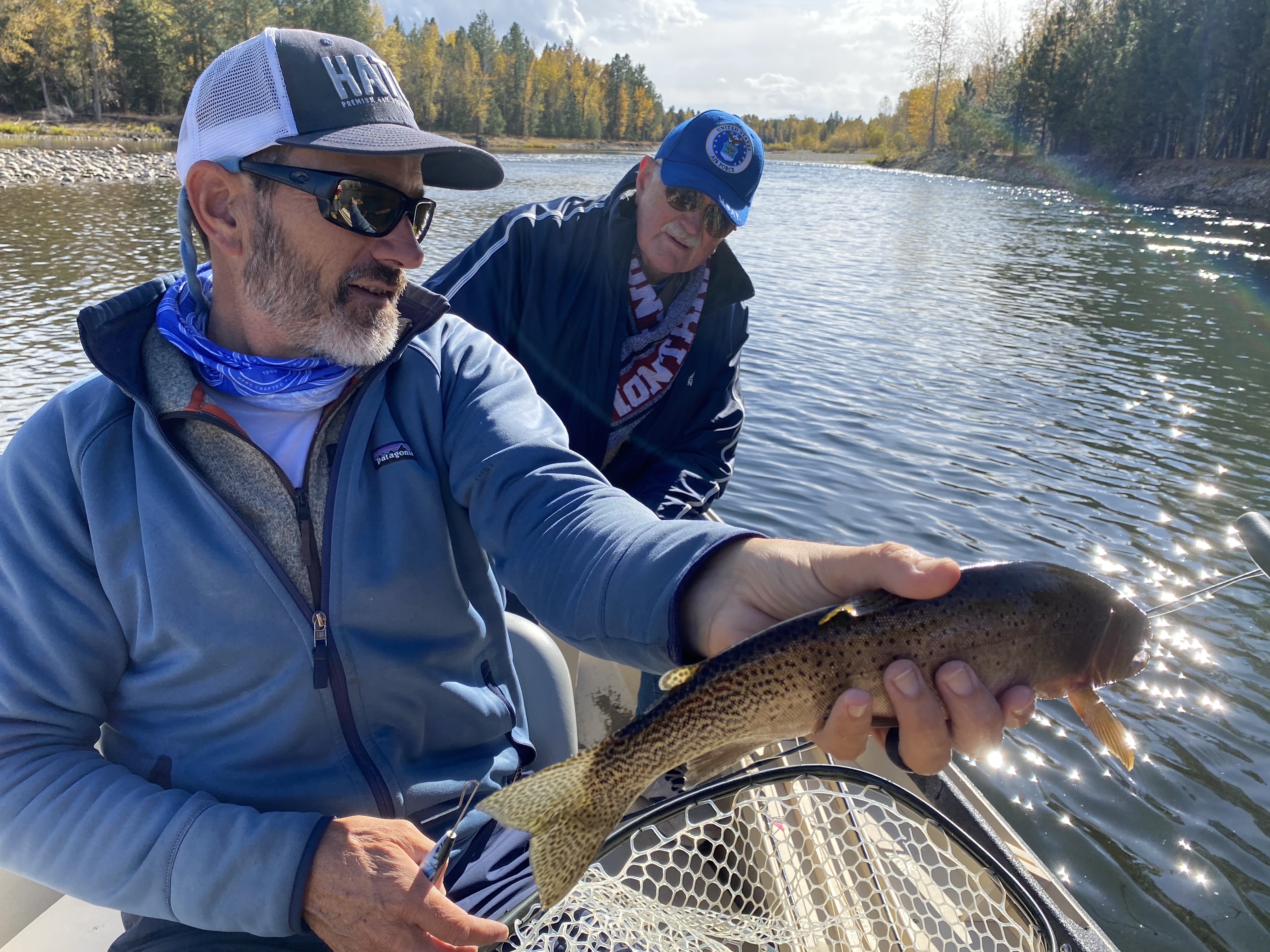 Cynthia Dial
Set in Missoula, the long-ago movie A River Runs Through It underscored the area's fly-fishing reputation. After driving an hour south with Grizzly Hackle's fly-fishing pro, Drew Miller, and upon entering the Bitterroot River a rainbow appears. A good omen for catching the river's noted rainbow trout? After a day replete with instruction—"Cast. Mend it, mend it. Set!"—the final tally is three rainbows, one cutthroat, one whitefish and one submerged tree (yes, you read that correctly). Describing business as surprisingly good, Miller surmises: "It's one of the things we can do that naturally requires social distancing."
Tip: If unprepared clothing-wise, visit the local Walmart for neck scarves and gloves. While this purchase may be the University of Montana's Grizzly gear, it certainly ensures visitors blending as locals.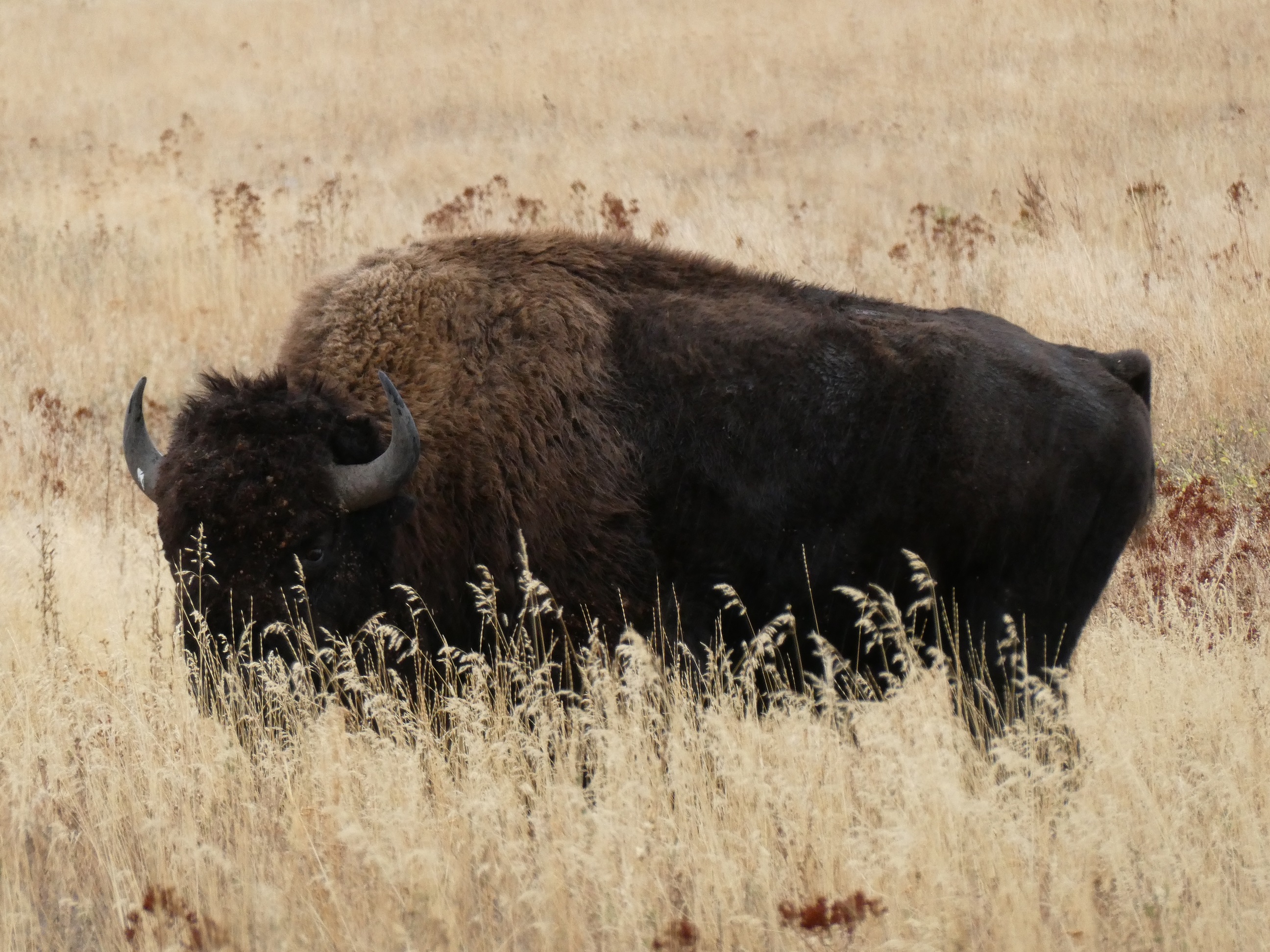 Cynthia Dial
Trout Creek – The drive along Highway 200 is through small towns and sometimes behind logging trucks, but basically it is undeveloped terrain. Established in 1908 by President Theodore Roosevelt, National Bison Range is home to 350 to 400 bison—animals that can weigh up to 2,000 pounds, run as fast as 30 mph and jump four to five feet. Driving through the 18,500-acre reserve, visitors are on their own, can stop at will and are almost guaranteed to spot American bison.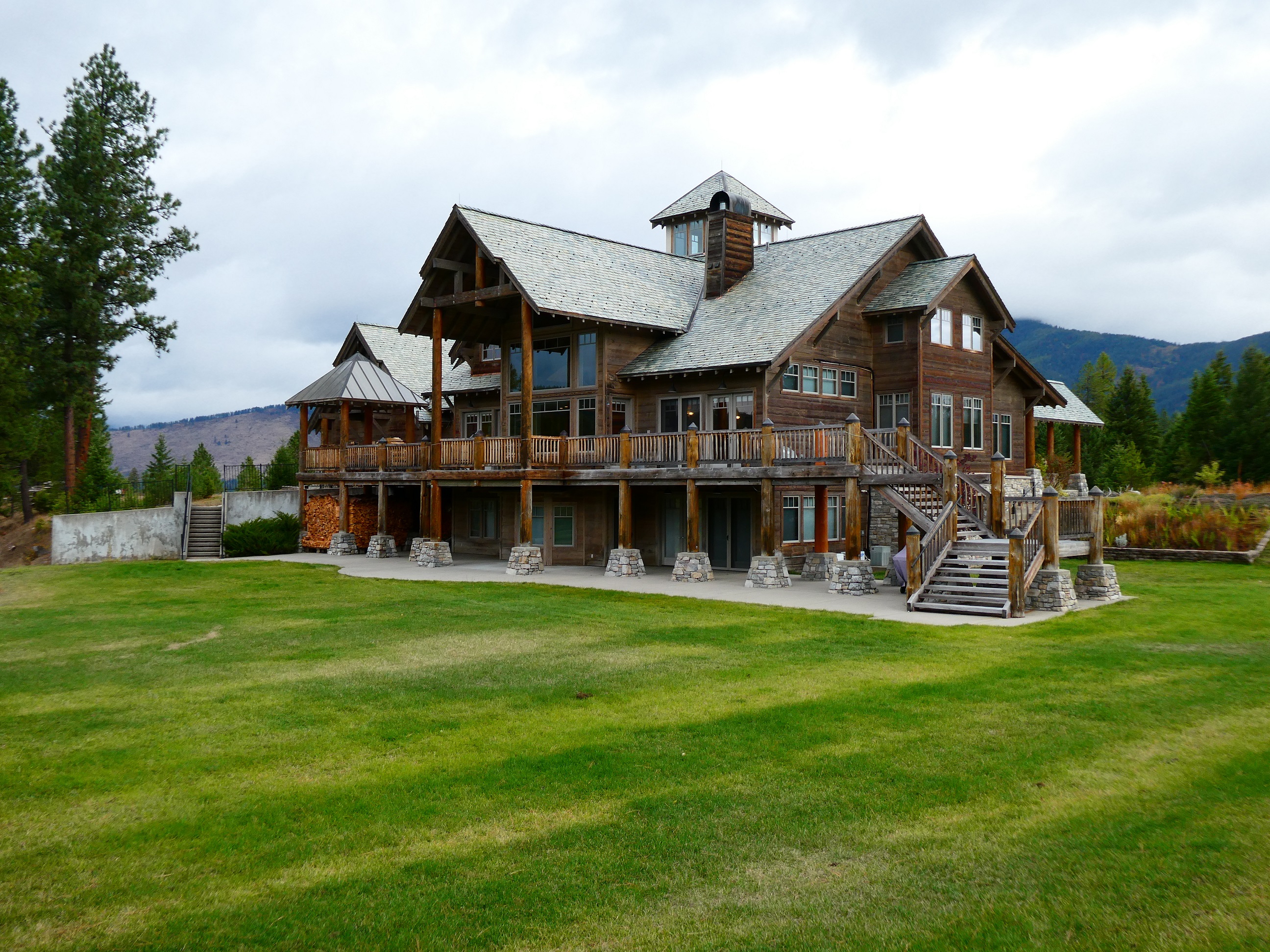 Cynthia Dial
The Lodge at Trout Creek is a 10,000-square-foot, five-suite (each different) bed and breakfast lodge located on 90 forested acres. Proprietors Julie and Randy McMillian have created the most welcoming rest stop, complete with a workout room, theater, grand piano and a 360-degree-view perch called Eagle's Nest Tower (named for its frequent reveal of eagles from the spot). Picture arriving at the lodge's master "Trail Boss Suite" in rain, sitting in the leather lounger next to the across-the-room glass view and lit fireplace and watching deer cross the back lawn at dusk. Breakfast consists of homemade biscuits and gravy, custom-made egg souffles (guest-chosen ingredients) and good conversation with the McMillians.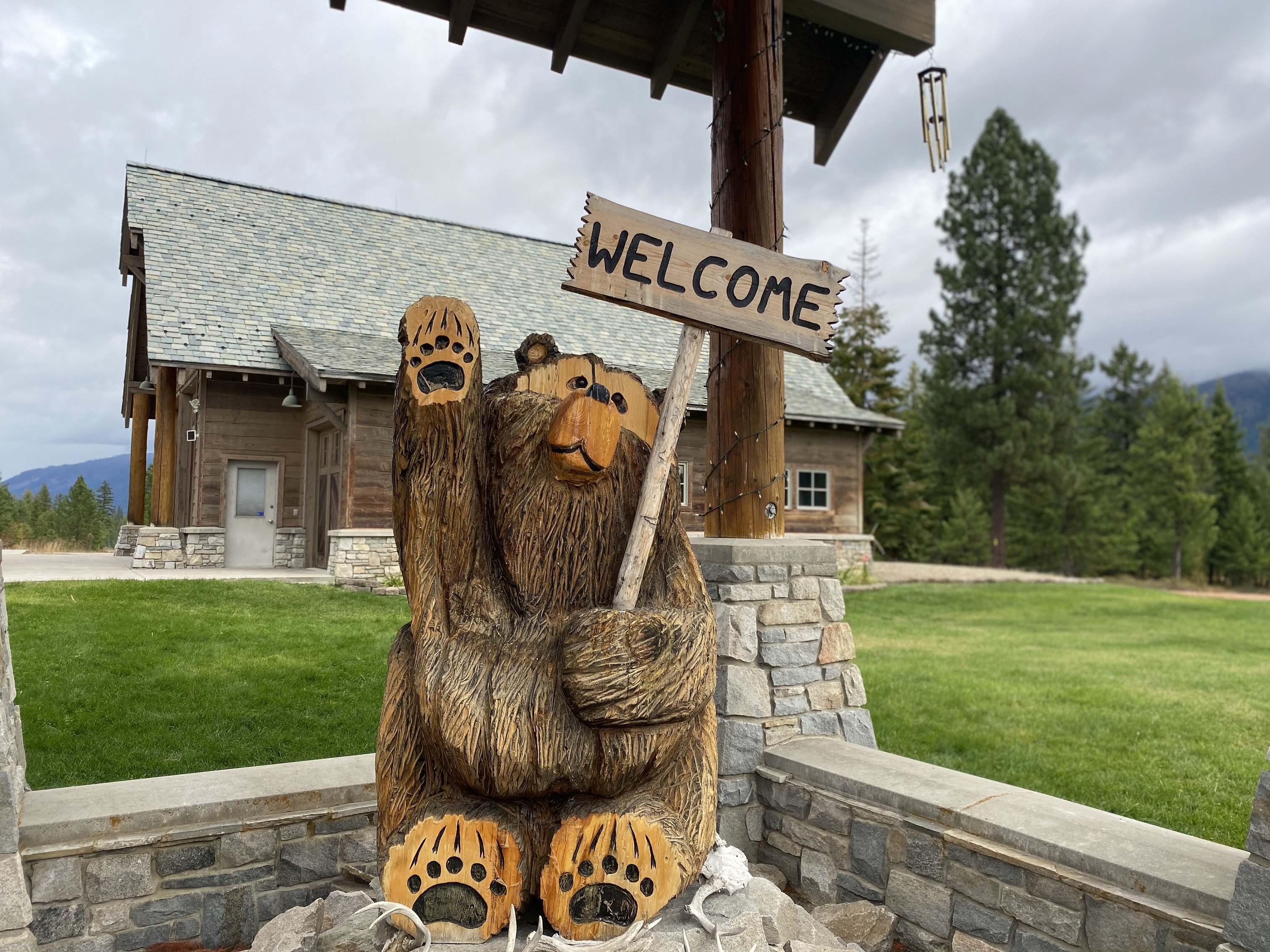 Cynthia Dial
A self-described hygiene freak, Julie says today's routines are not that different from how she's always cleaned. "And I'm forever wiping down banisters, light switches, doorknobs and remote controls," she adds.
When asked how the B&B weathered the 2020 season, the proprietress describes their lodge as "the consolation prize"—for a couple whose Switzerland honeymoon was canceled and a family get-together slated for Disneyworld and Las Vegas. She adds that these guests were also thrilled with their Montana choice.
Tip: Before reaching Trout Creek, stop in the town of Thompson Falls to eat at Minnie's (its sweet rolls are legendary).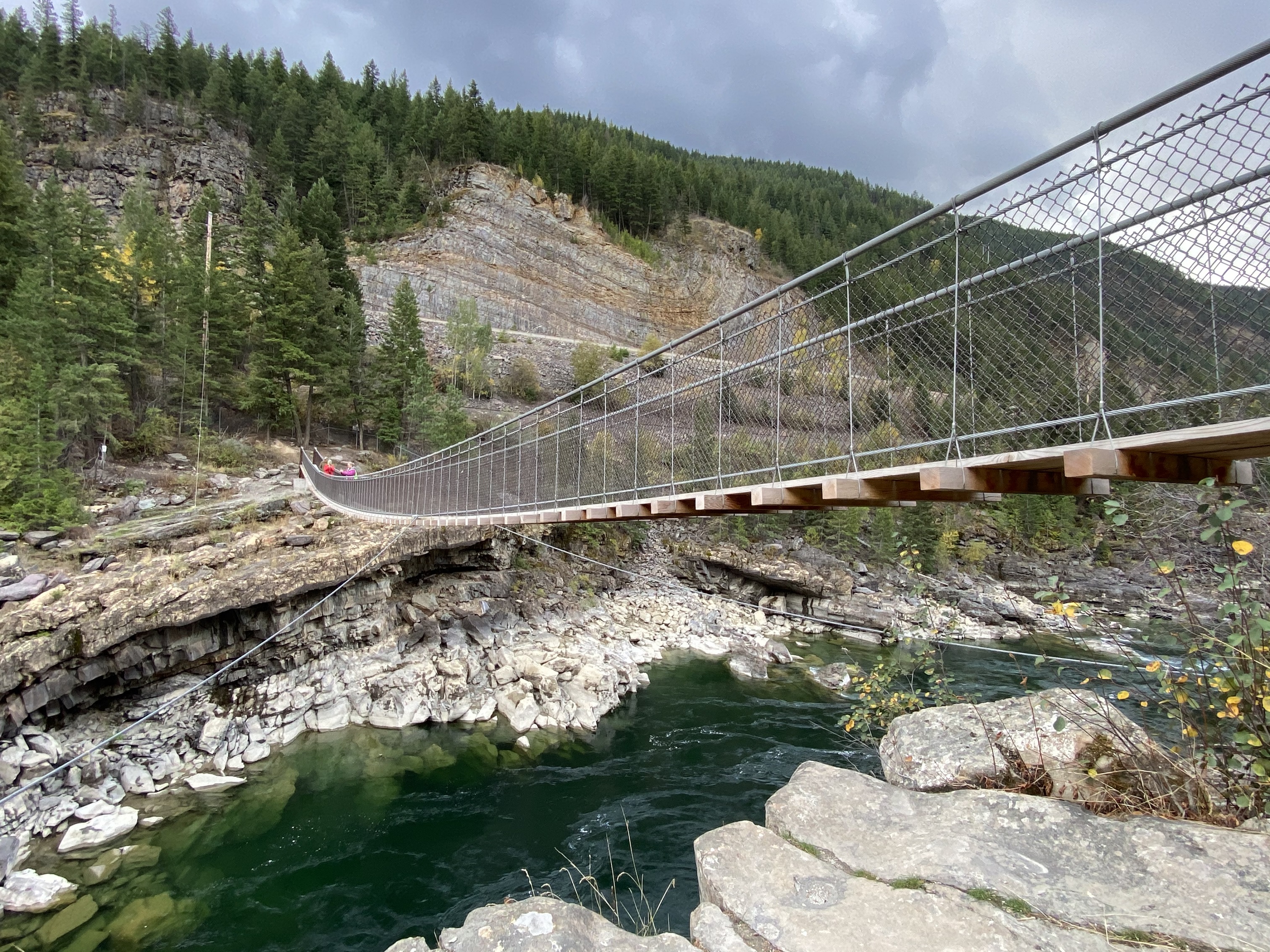 Cynthia Dial
Kalispell area – Continuing northbound, watch for Highway 56's mile post #18 as a guide to the Ross Creek Cedar Grove, an orchard of trees up to 400 years old, eight feet in diameter and best enjoyed along the Nature Loop. Montana-style fun continues with a 1.6-mile round trip hike to the Swinging Bridge and Kootenai Falls before a meal break in Libby at Cabinet Mountain Brewing Co. for a flagship brew and its famous beer cheese soup.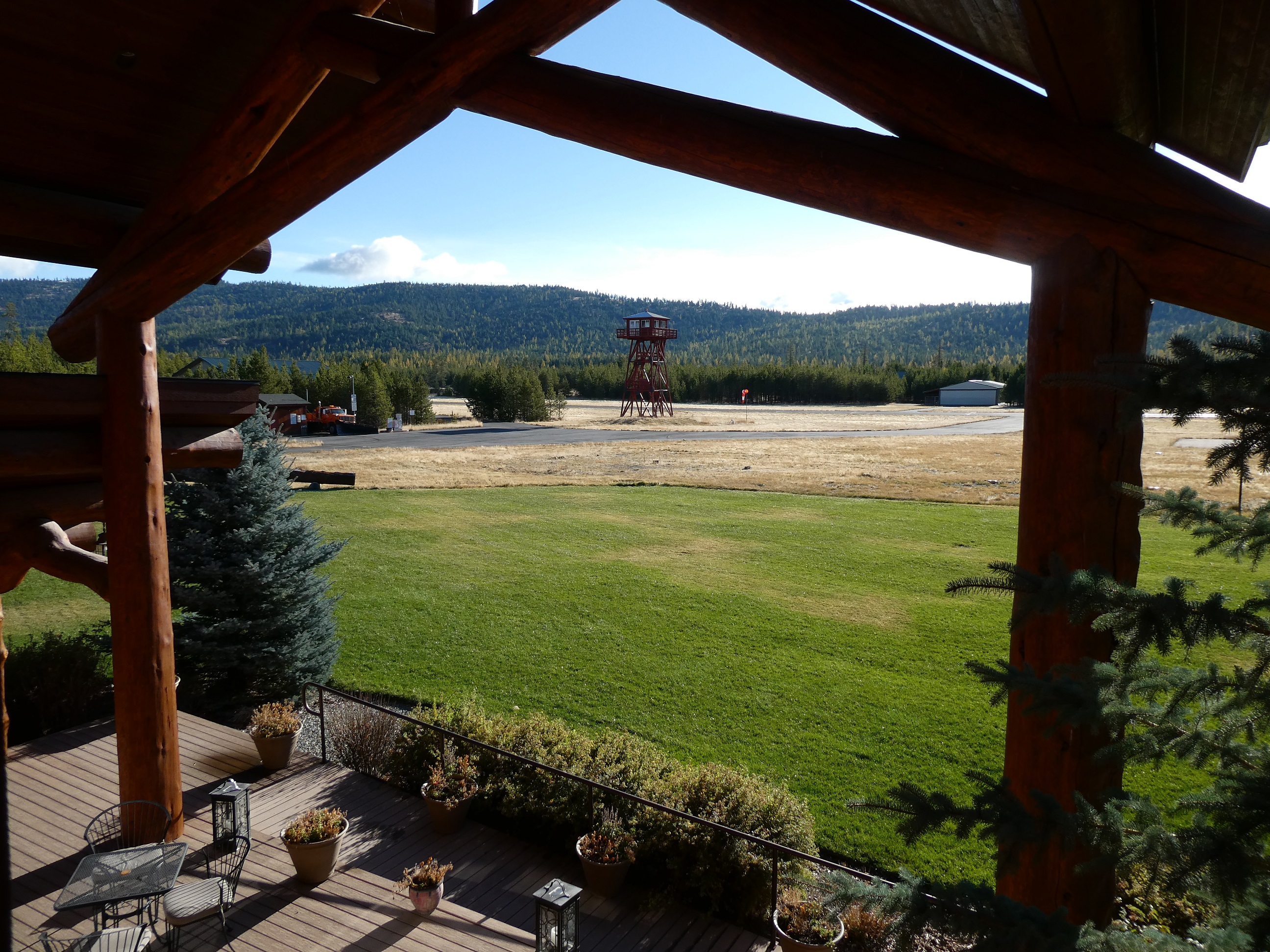 Cynthia Dial
Located in Marion and conceived by American Airline's pilot and his wife, Rick and Mary Todd, Cabin Creek Landing Bed and Breakfast sits steps from the runway of a private airport. A stylish log cabin structure run by innkeeper Chrysalana Pyles, her greeting is the warmest of welcomes: "I just took brownies out of the oven if you'd like one." Meticulous detail to ensuring guests are comfortable with their level of interaction, she recently accommodated one couple's request to stay in a room isolated from other guests and to have food delivered directly to their door.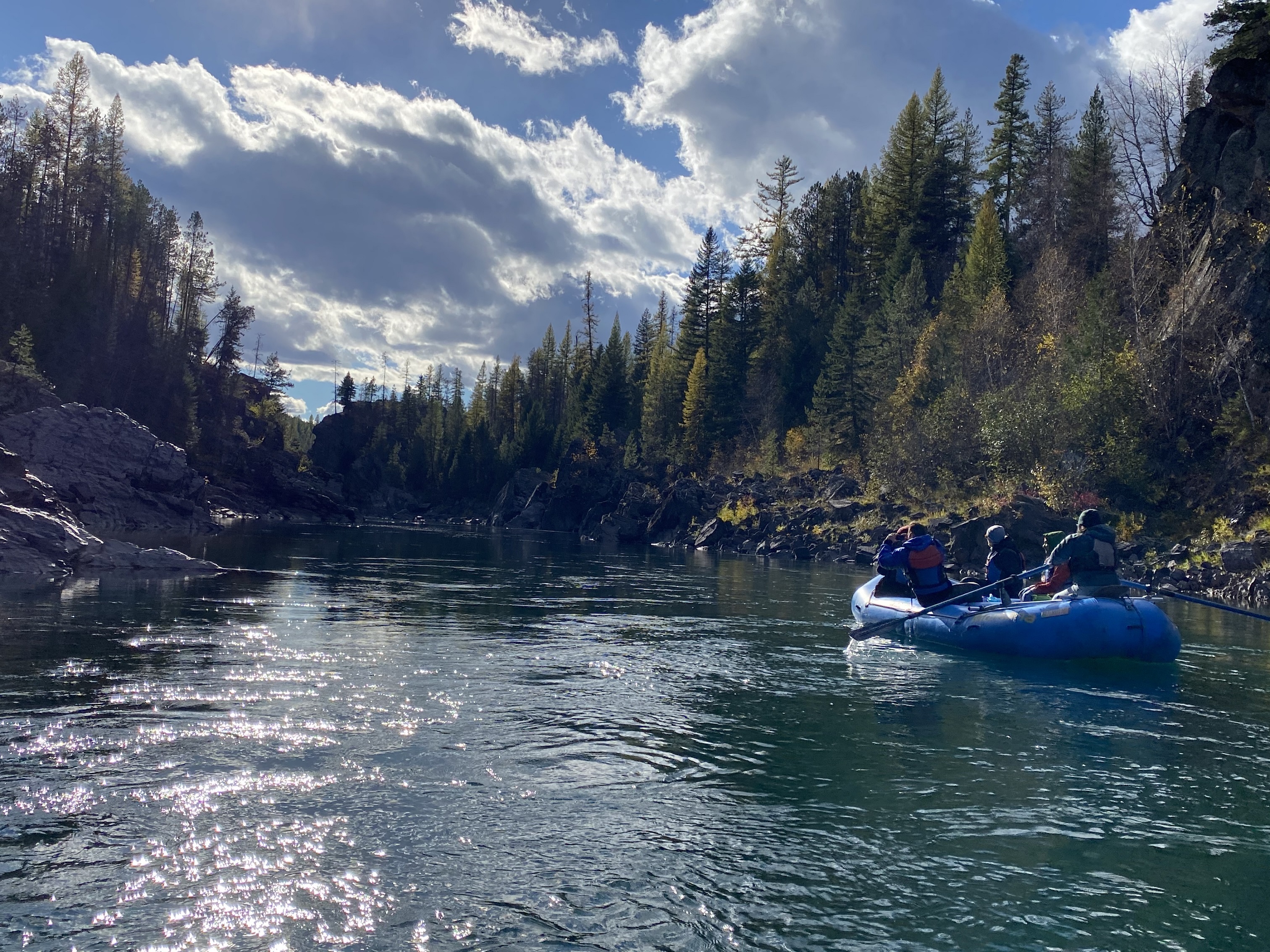 Cynthia Dial
Tip: Take a float trip with Glacier Guides and Montana Raft. Providing multi-waterproof layers and doing all the heavy lifting, it proves a relaxing, effortless experience.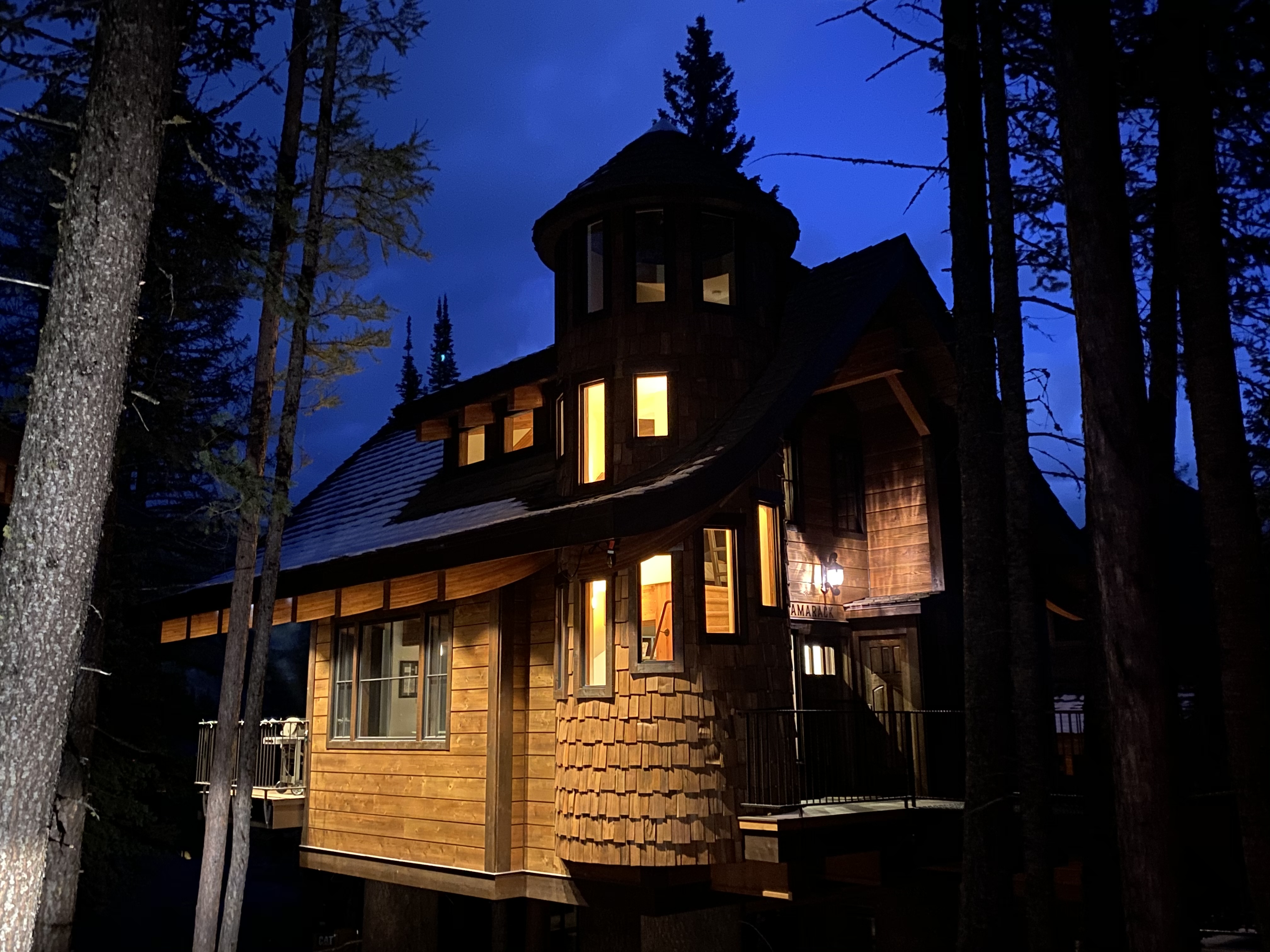 Cynthia Dial
Whitefish – Reminiscent of Canada's Banff is this classically Glacier Country town. Surrounded by frequently snow-dusted mountains, its Central Avenue brims with coffee shops, clothing stores, cafes and more.
But it is within the mountains that the Snow Bear Chalets collection is found. Described as the world's first ski-in/ski-out treehouses and luxury laden, these lodges are perched 30 feet above ground. Sitting atop tree trunk-like beams, each features a turret, high ceilings, floor-to-ceiling windows and a made-for-a-chef kitchen. Personal Chef Tyler Wells (founder of The Chef Guys) eliminates any concerns of dining out. After seamless preparation, the result is a four-course meal culminating with a huckleberry peach pie.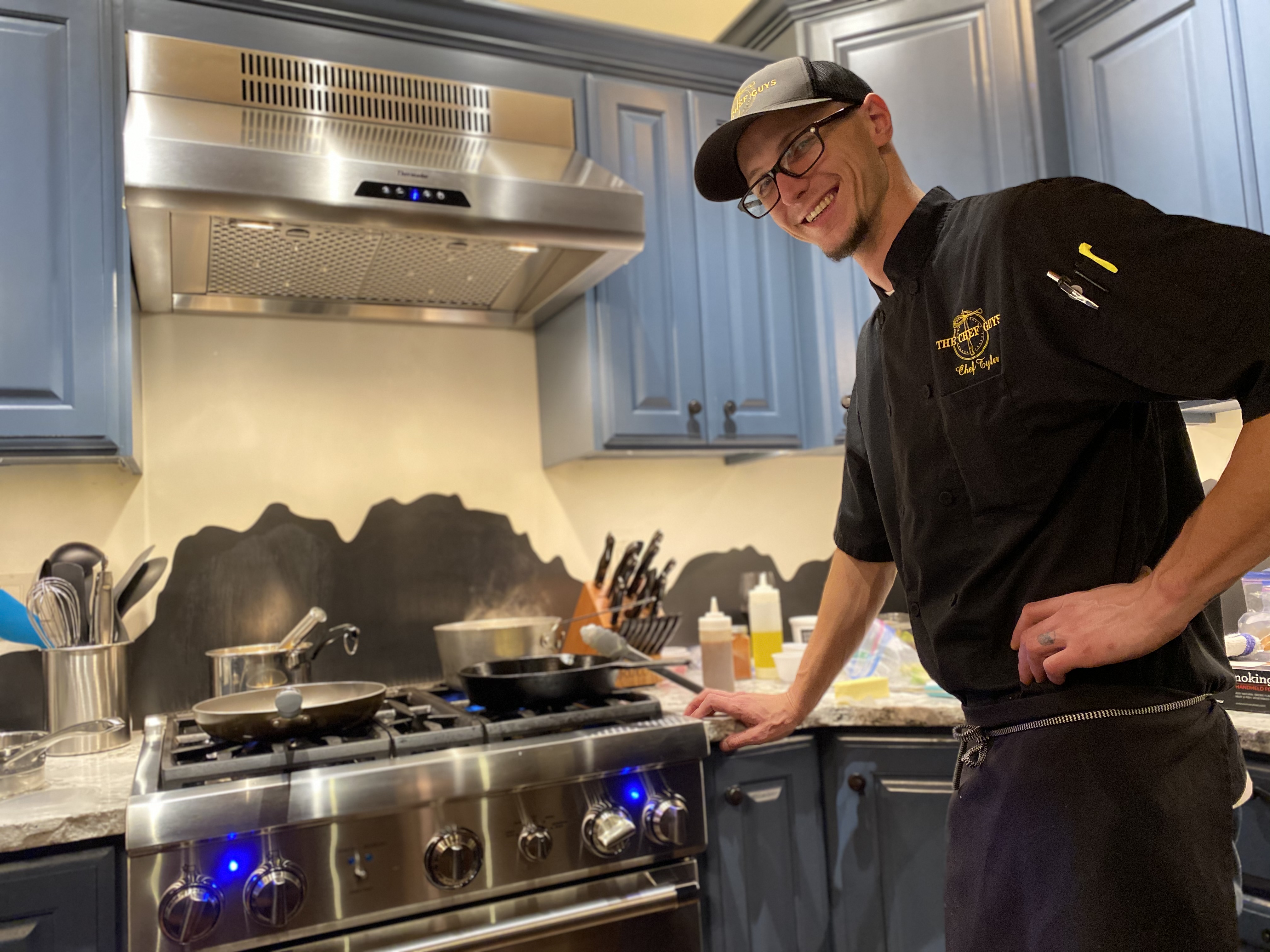 Cynthia Dial
Tip: Exploring the possibility of becoming Montana's first accommodation to offer onsite Covid-19 testing with 15-minute results, chalets' owner Gail Goodwin says: "We want guests, especially a multi-generational group, to have peace of mind and relax."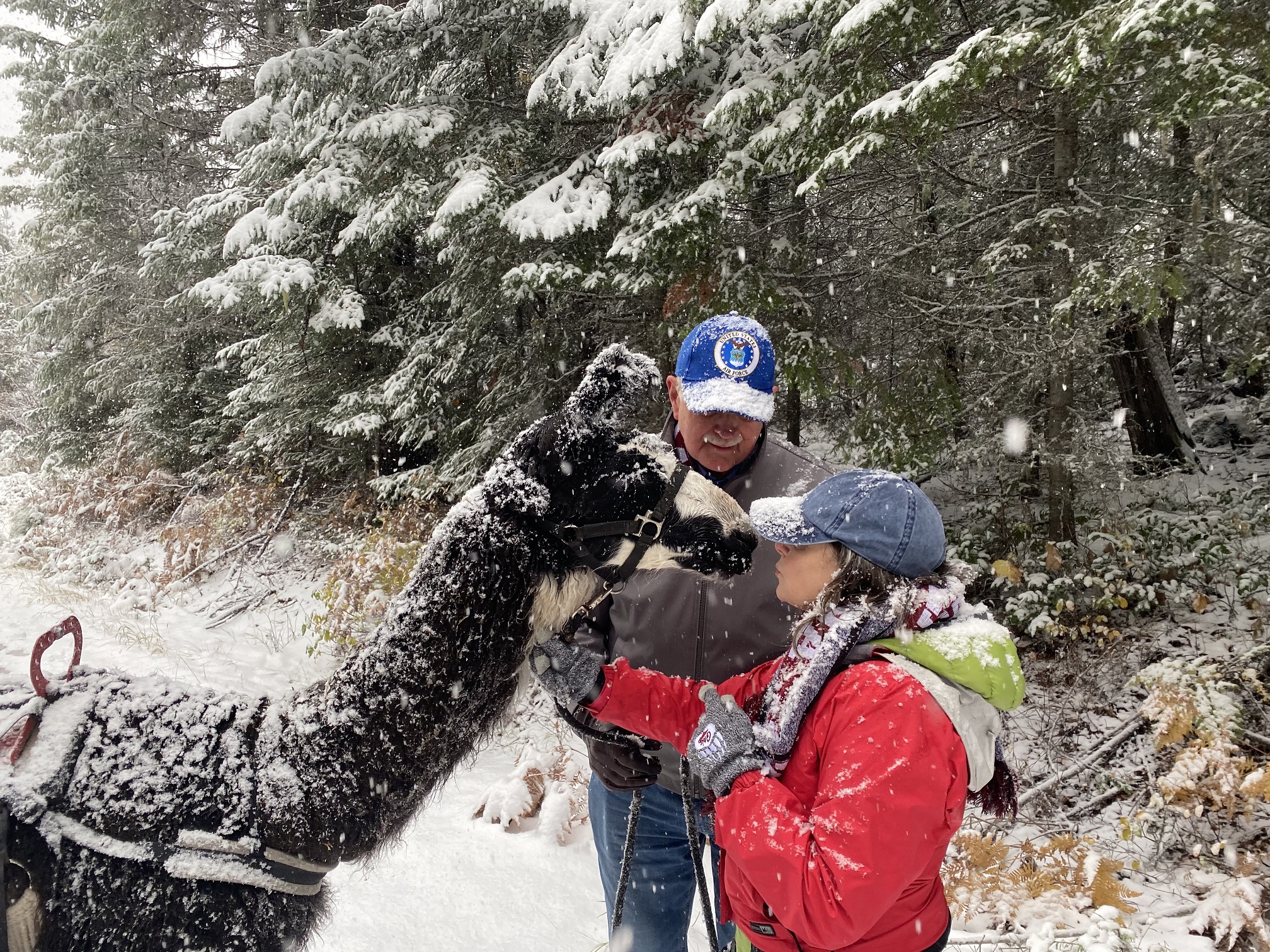 Cynthia Dial
Bigfork – Shortly after passing over a quaint one-way bridge to enter its downtown is two-block Electric Avenue. Featuring distinctive boutiques, delicious eateries, even a playhouse, Bigfork exudes an authentic local feel—one not reflective of its tourists. Enhanced by a stay at Bridge Street Cottages (especially in one of its creek-facing bungalows) is simply cozy, with time spent in front of the fireplace or on the deck a retreat unto itself.
It's worth the one-hour drive to Swan Mountain Ranch for llama trekking, even in the snow. Walking a llama is different. It's a bonding experience with this South American member of the camel family—one you walk on a leash like a puppy but one that towers over you like a pony. As a fresh-air finale, only a John Muir quote adequately summates Glacier Country exploration: "Between every two pines is a doorway to a new world."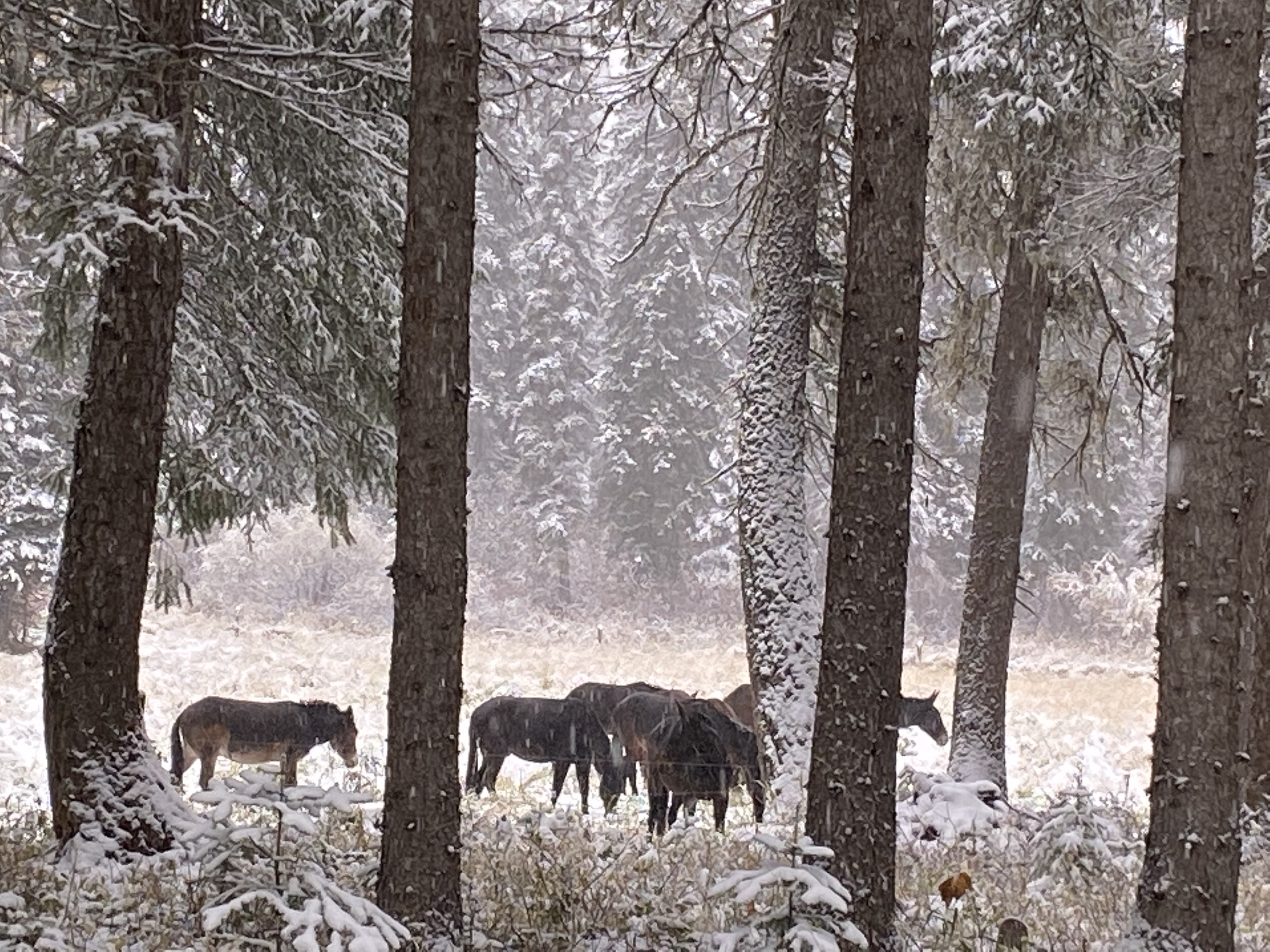 Cynthia Dial
At the trip's conclusion, here's the verdict: In light of the 2020 pandemic shutdowns and one's urges to travel but concerns of doing so, the Montana Aware Campaign—"Safety first, adventure second"—is appealingly in place.