AmaWaterways/Metropolitan Touring
Many cruise companies are opening up their vessels and itineraries, most of which are opening in Europe, and other important areas. But one, the luxury river cruise innovator AmaWaterways today announced a groundbreaking partnership with Metropolitan Touring, South America's leading tour operator, to introduce a new river cruise experience in Colombia. Starting December 2023, travelers may discover the history and mystery of the Magdalena River.
AmaWaterways will become the first luxury river cruise line to sail the Magdalena River, that courses through Colombia as its principal river. It flows northward about 949 miles through the western half of the country.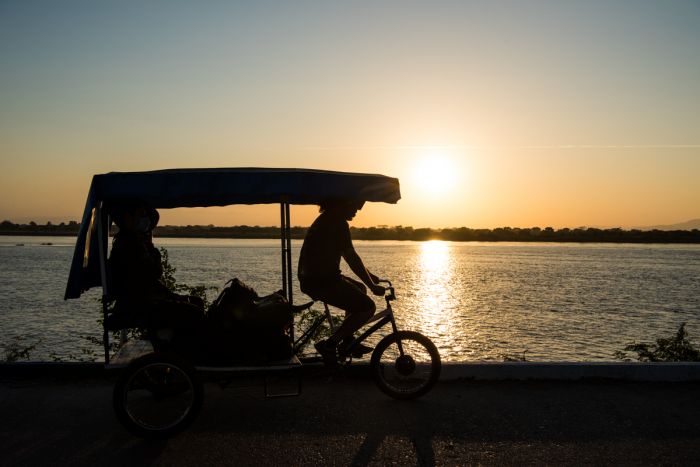 AmaWaterways
The Magdalena River and its valleys cross a wide variety of ecosystems, like páramo (a high altitude ecosystem) in its headwaters, dry forest in the upper part of its valley, rainforest in its middle course, and swamps and wetlands in its lower course. The spectacled caiman, green iguana and brown pelican are abundant in these ecosystems but other animal species like the West Indian manatee, Magdalena tinamou, Todd's parakeet, American crocodile, Colombian slider, Magdalena River turtle, Dahl's toad-headed turtle and red-footed tortoise are in danger of extinction. A few hippopotamuses may also be seen.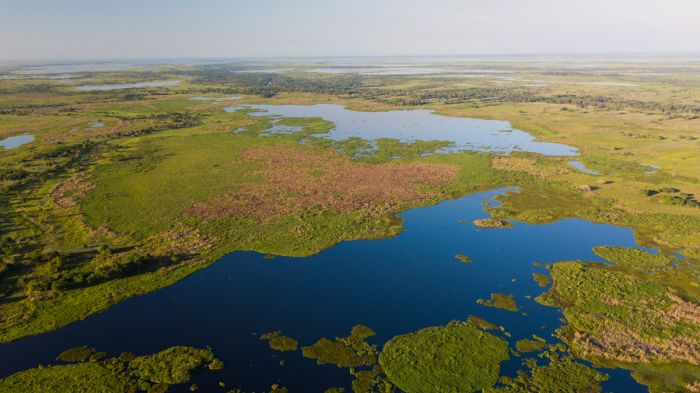 AmaWaterways/Metropolitan Touring
Starting in December 2023, guests will be immersed in unique experiences onshore and offshore, an onboard new custom-built, all-suite, eco-friendly river cruise ship. The new ship and cruise program will incorporate years of design experience from AmaWaterways' President and Co-Founder Rudi Schreiner — affectionately known as the 'Godfather of River Cruising' — plus Metropolitan Touring's decades of expertise in expedition cruising in the Galápagos Islands.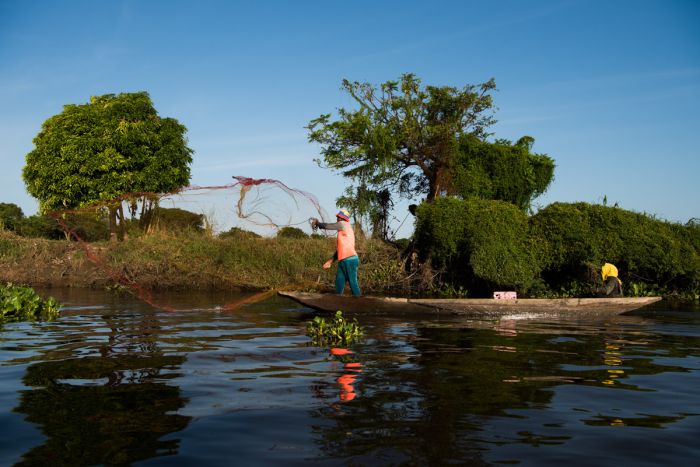 AmaWaterways/Metropolitan Touring
Fishermen along the magdalena River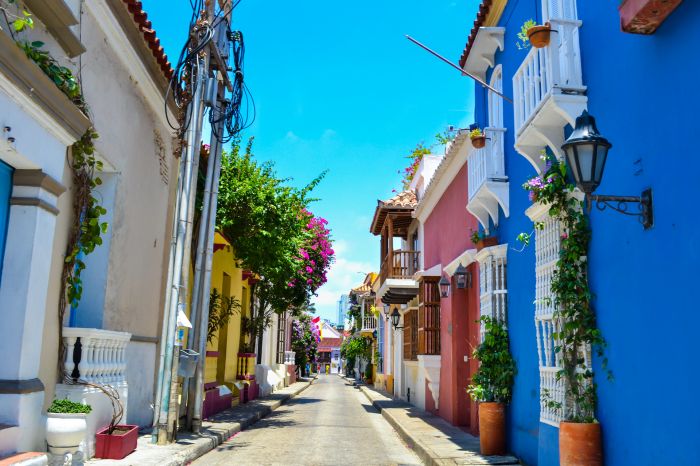 AmaWaterways/Metropolitan Touring
Metropolitan Touring was Founded in 1953 by a group of young, visionary entrepreneurs, Metropolitan Touring has become Ecuador and South America's leading tour operator, with the company creating sustainable, authentic experiences for explorers across Ecuador, Peru, and Colombia. In the Galápagos Islands, it owns and operates three expedition vessels: Yacht La Pinta, Yacht Isabela II, and the Santa Cruz II, plus the award-winning Finch Bay Galapagos Hotel.
On Ecuador's mainland, the boutique Casa Gangotena in the heart of the capital Quito's historic center, and Mashpi Lodge, a luxury cocoon in the forests to the northwest of Quito, form part of the company's portfolio. Both properties have been recognized over the last decade as among the finest in South America, winning multiple awards including Trip Advisor's Travelers' Choice, Travel and Leisure's World Best Awards, Condé Nast Traveler's Readers' Choice Awards, and multiple World Travel Awards accolades.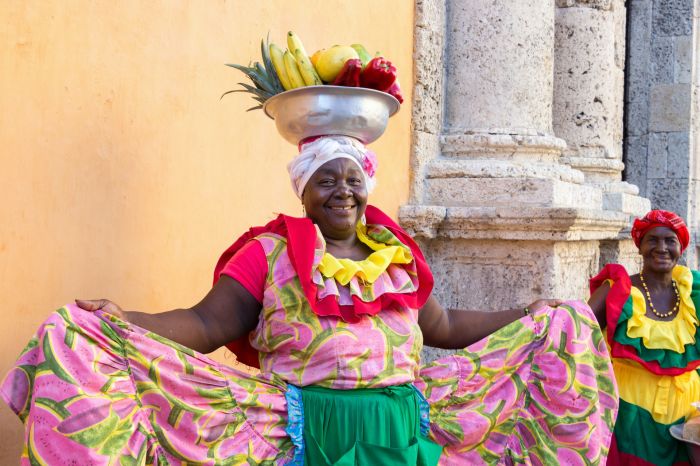 Metropolitan Touring
Certainly. Metropolitan Touring seems a natural fit with AmaWaterways.
A family-owned company celebrating 19 years on the river, AmaWaterways offers awards-winning river cruises with 25 ships sailing Europe's Danube, Rhine, Moselle, Main, Rhône, Saône (2021), Seine, Garonne, Dordogne, Dutch and Belgian Waterways and Douro Rivers, Southeast Asia's Mekong, Africa's Chobe River and Egypt's Nile River (2021). Led by experienced river cruise co-founders Rudi Schreiner and Kristin Karst, the company is renowned for its innovative stateroom design featuring unique "twin balconies;" its wellness activities including a wide choice of included shore excursions featuring biking and hiking options for the active traveler; and its award-winning dining—including The Chef's Table specialty restaurant as well as complimentary fine wine, beer and soft drinks with lunch and dinner. AmaWaterways leads the river cruise industry in innovation highlighted with the launch of AmaMagna, which at twice the width of traditional river ships, offers a new dimension in luxury river cruising. The company also offers a variety of themed sailings and brand relationships, with sailings geared towards active travelers and families as well as group and charter options.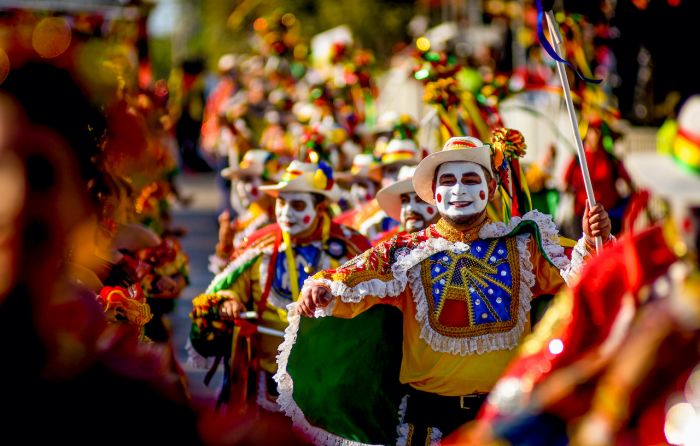 Metropolitan Touring -El Eterno Garabato -- Colombian festival 
Guests will be able to choose between two seven-night itineraries with pre-and post-cruise land programs exploring the magnificent Magdalena River and delving into Colombia's vibrant cultural and natural heritage. Accompanied by a skilled team, which will include a wellness manager on-board, river cruise travelers on the Magdalena River will enjoy in-depth connections with local nature, wildlife, culture, flavors, and people, as well as activities such as kayaking, hiking, and birdwatching.
"Drawing on each company's expertise, AmaWaterways and Metropolitan Touring have together created a unique river cruise and land program that will immerse travelers as they experience the beauty of the "River of a Thousand Rhythms," said Camilo Calderon, General Manager of Metropolitan Touring Colombia.
"Also, it is incredibly exciting to be able to launch a new river cruise destination like Colombia," concluded Kristin Karst, executive vice president and co-founder of AmaWaterways. "We are celebrating 19 years of creating authentic river cruise experiences in Europe, Asia, and Africa, and now, with our world-recognized destination partner, Metropolitan Touring, we will be able to offer our guests an opportunity to explore a fourth continent while discovering the nature/culture gems of Colombia while traveling along the Magdalena River."
www.metropolitan-touring.com
www.amawaterways.com