Photos Credit: Body By Yoga
Let's face it, not all yoga mats are created equal. When it comes to design, performance and style, finding the right balance that fits all your needs can mean the difference between loving your practice or losing motivation each week to hit your fitness goals. We recently checked out Body By Yoga's luxury non-slip cork yoga mats to see how it stacked up against the competition.
First, Body By Yoga's mats are made with Portuguese cork and come packed with cushioned support so that you not only feel stable while in your poses but aren't hurting your knees and elbows while doing so. Next, the look and feel of these mats really stand out. We love that you can essentially keep these out in plain sight in the house and they'll go nicely with any type of décor.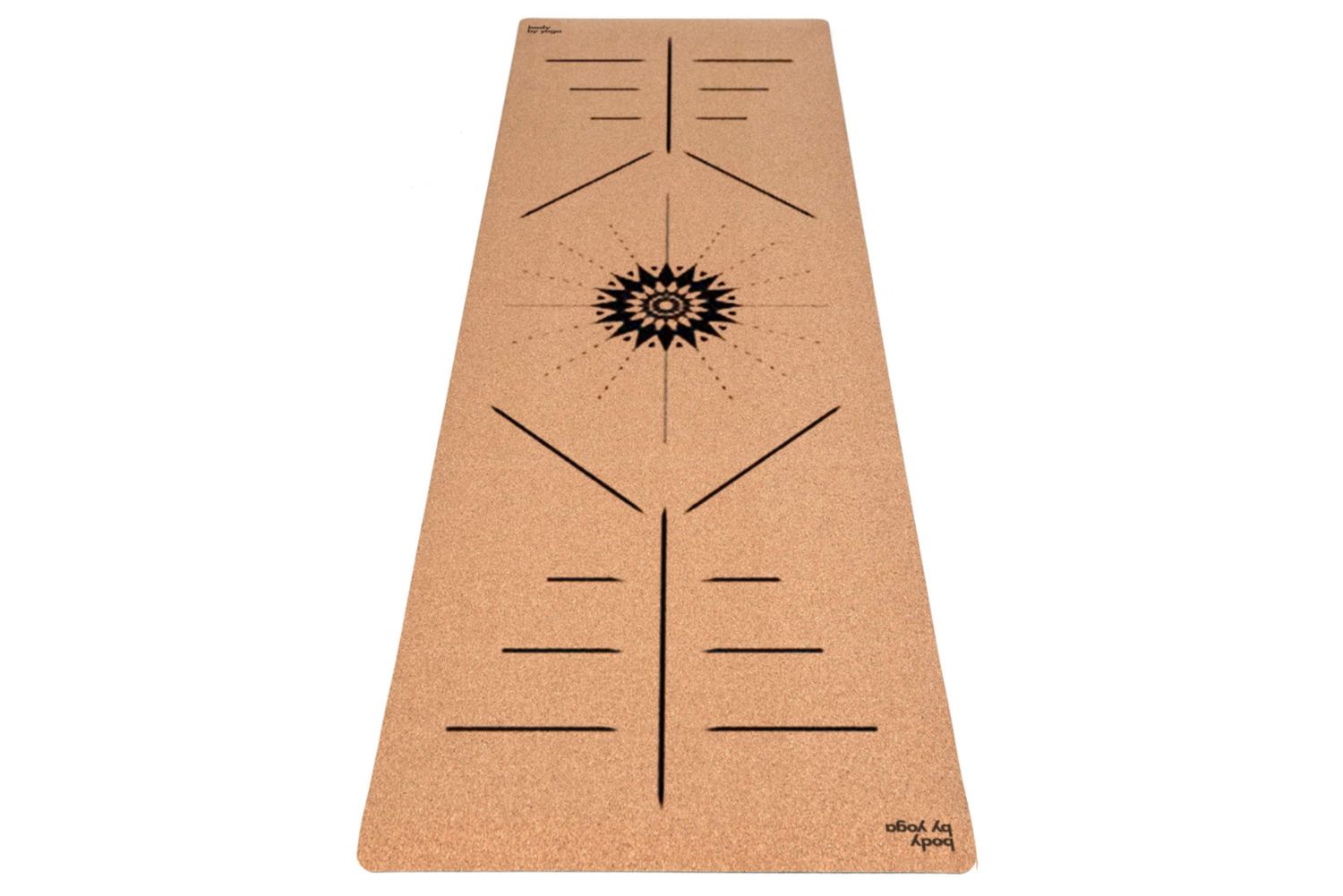 These mats are extra-long and extra-wide, sitting at 80″x 26″ x 6.5mm, and feature fun designs that feel chic and stylish. They offer 20% more surface area and are 12″ longer and 2″ wider than standard yoga mats.
Notably, a few designs come with a built-in alignment system in order to help yogi's place their hands and feet in the right positions for different poses. The alignment lines are also beneficial in preventing injury from improper movement patterns over time. You can also use the lines to track your progress and see where your flexibility has improved. Whether a beginner or a lifelong practitioner, these are incredibly useful in allowing you to find the deepest expression of each pose.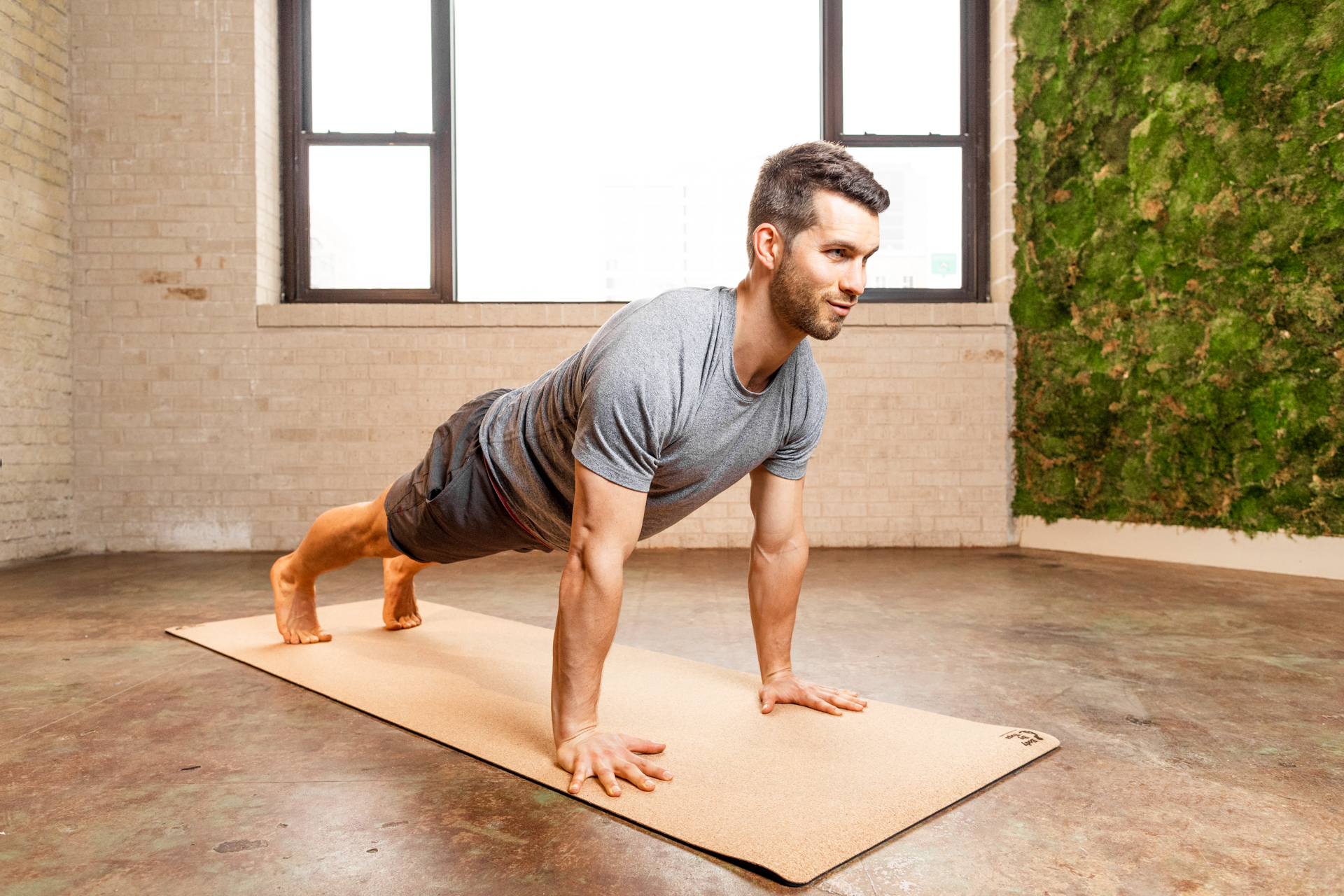 For those who tend to sweat a lot during a class or regularly practice hot yoga, the cork used in the mats promises to be non-slip and sweat resistant. Of course, online promises and real-life results don't always add up. So, we had to see for ourselves if these mats held up their end of the bargain. Grabbing our mat and heading to our favorite hot yoga class, we spent an hour drenching the mat in our blood, sweat and tears—or you know, just sweat and minor tears.
Surprisingly, no slipping occurred, and afterwards, it was easy to clean up with a few quick wipes of the mat. The brand also mentions that the more the mat is used, the more sweat-resistant it becomes. This means, the mat actually gets better with age and offers you more reasons to practice each day.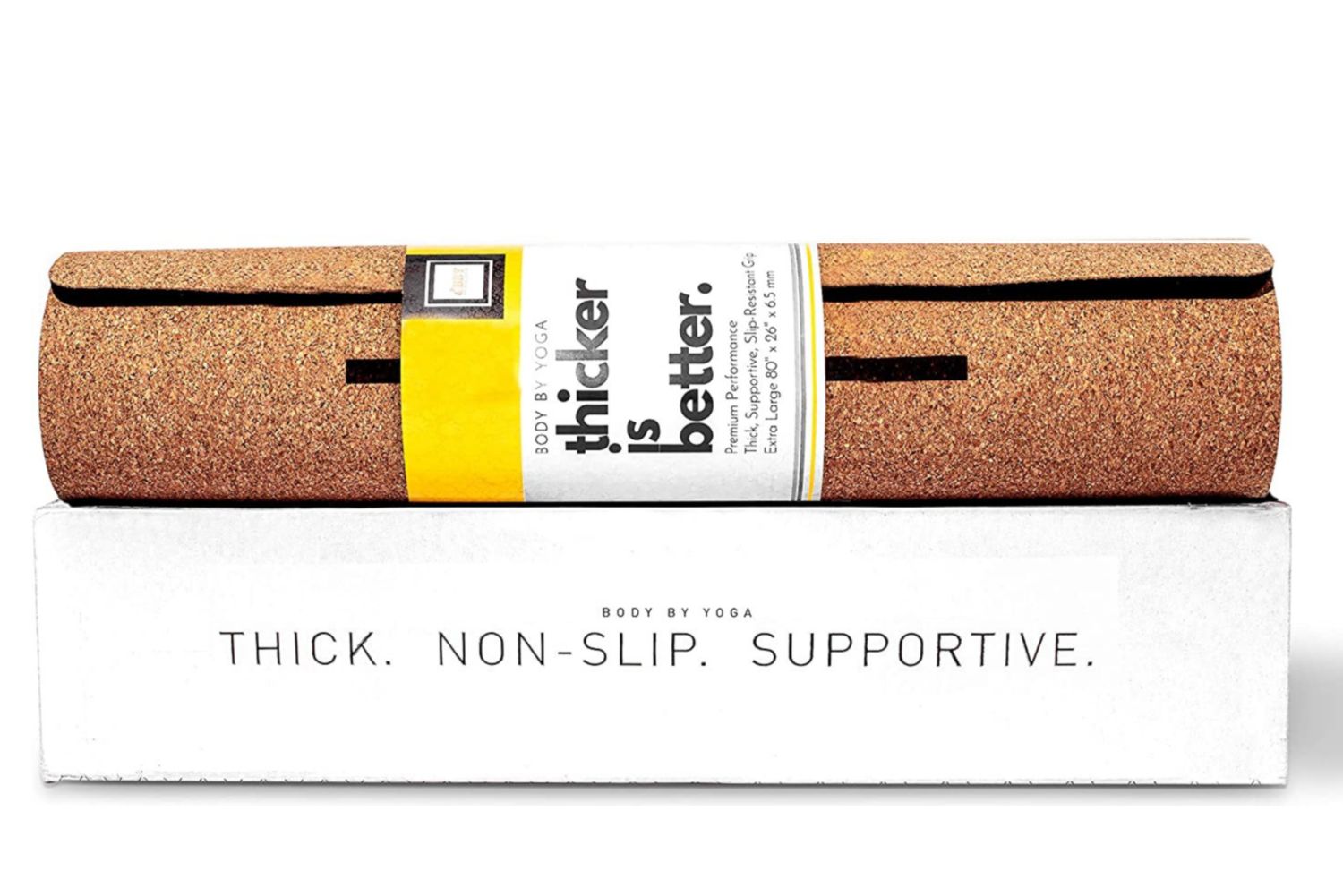 One thing to note is that these mats are heavy. Body by Yoga uses natural rubber instead of lightweight TPE, which means its mats are firmer to avoid the sponginess that makes it hard to balance. Because of this, you'll find they do weigh more than the average mat. However, we didn't find this to be an issue and enjoyed the benefits of a more stable practice due to its thickness. Plus, it may be due to its thickness, but our mat never rolled up at the edges during class. It's a small benefit but one we really appreciate in our mats.
Body By Yoga mats are priced at $89 each and can be found on its website or on Amazon.com. With more than 500 five-star reviews, it's clear that we're not the only ones who enjoy this mat. The brand also offers yoga gear including cork yoga blocks, clothing, tote bags and online videos meant to give customers a variety of options when it comes to choosing the right level of flow for their needs. Body by Yoga's mats are a game changer for us and we're interested to see how they measure up in your own practice. Check them out and let us know what you think.