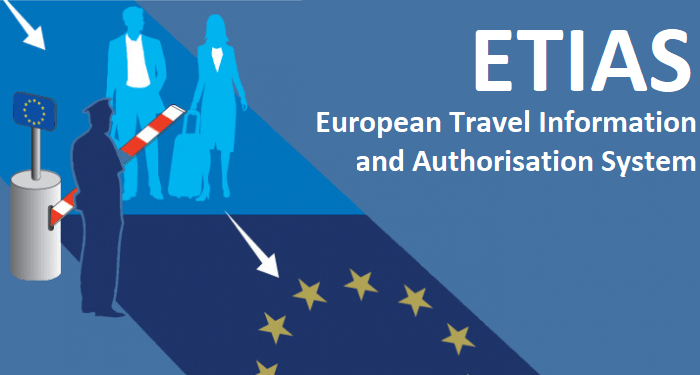 If you're an American reading this post, you'd know that backpacking Europe has always been a breeze. All you need to do is get a ticket, fly to your destination, pass the immigration and you're good to go. Doesn't that sound easy?
However, things are going to change as soon as 2021 ends. As per the new rule, Americans along with travelers of other 60 nations who enjoyed visa-free entry to the Schengen zone countries of Europe will now need to go through an extra step to visit a place.
What is this extra step? Well, this is the ETIAS or the EU Travel Information & Authorization System. If you're someone who is not familiar with the term, here are few important things you should know about this visa waiver program.
This is not a visa although it might be defined one. An ETIAS is just a permit to travel or a visa waiver, that is similar to ESTA travel permit that is already introduced in the US. When you apply for this travel permit, the ETIAS authorization will check the personal credentials of travelers who are visiting the member countries of EU for business, tourism and transit purpose.
What is the purpose of ETIAS?
The ETIAS was invented with a goal to foster safer and more convenient short-term travel to the Schengen zone of Europe. There are 26 countries that constitute the Schengen zone and all these countries have decided to abide by the rules of who can visit and how long they may stay. The ETIAS is a centralized system of maintaining visitor data of Schengen zone countries and tighten the security at the border.
Which are the European nations that will need an ETIAS?
As per the rule, every EU member nation will either need Schengen visa or ETIAS. Here are the countries which are EU members:
Austria
Estonia
Latvia
Greece
Portugal
Malta
Sweden
Belgium
Hungary
Finland
Liechtenstein
Slovakia
Switzerland
Netherlands
France
Czech Republic
Iceland
Slovenia
Norway
Lithuania
Spain
Poland
Luxembourg
Italy
Germany
Denmark
Is there a difference between Schengen visa and ETIAS?
ETIAS is a travel permit for short-term trips which is applicable only to business travelers or leisure travelers who are presently exempt from requiring a visa to enter Europe. By short-term travel, we mean a stay in Europe for around 90 days – 180 days.
A Schengen visa, on the other hand, will be needed for long-term travel which spans to more than 90 days or for citizens who are not included in the ETIAS program.
What is the cost of ETIAS?
The ETIAS costs just 7 euros. Travelers who are below the age of 18 years or above the age of 70 years won't require paying the fee. However, they'll still have to apply.
What is the process of application for ETIAS?
Applications will begin once we get closer to 2022. The entire application process will happen online and you may check here for more details on the ETIAS visa waiver. One application for ETIAS remains valid for all ETIAS member nations and so you're allowed to move freely within those countries. For instance, you can land in Barcelona to enjoy the architecture of Gaudi, travel to Paris to visit the Eiffel Tower and end your tour in Rome where you're surrounded by ancient history.
So, it's no big deal and this new ETIAS travel permit won't hamper any of your travel plans or make any difference to the way you enter Europe. It is a pain-free process that takes few minutes to complete.
Author Bio:
Susan Noel is an experienced content writer. She is associated with many renowned travel blogs as a guest author where she shares her valuable travel tips with the audience.