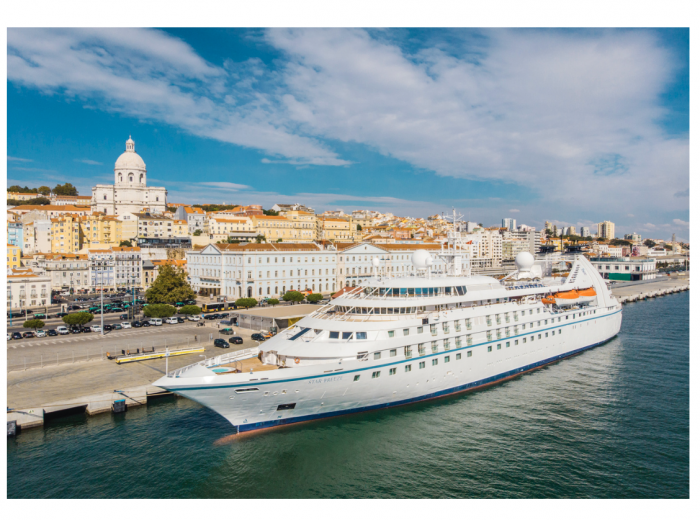 Courtesy of Windstar Cruises
Sailing on a Windstar small ship is one of the most enjoyable and memorable vacations for cruise travelers. Small luxury ships visit the enchanting ports that large and mega cruise ships are forbidden to enter. It's more of a private yacht experience offering intimate and personalized service without guests ever having to wait in long lines.
Windstar launched a $250 million dollar Star Plus Initiative to transform the three all-suite Star Plus Class ships. There are 50 new suites with new bathrooms and a new layout with the bed beside a window. The new Grand Owner's Suite Midship is 1,374 square feet. It combines with another suite to offer three bedrooms and 3.5 bathrooms.
Passengers boarding the Star Breeze last June, noticed major transformations including an expanded outdoor area and indoor public spaces. These yachts are more environmentally friendly with four new engines for better fuel efficiency, new generators and advanced wastewater treatment systems.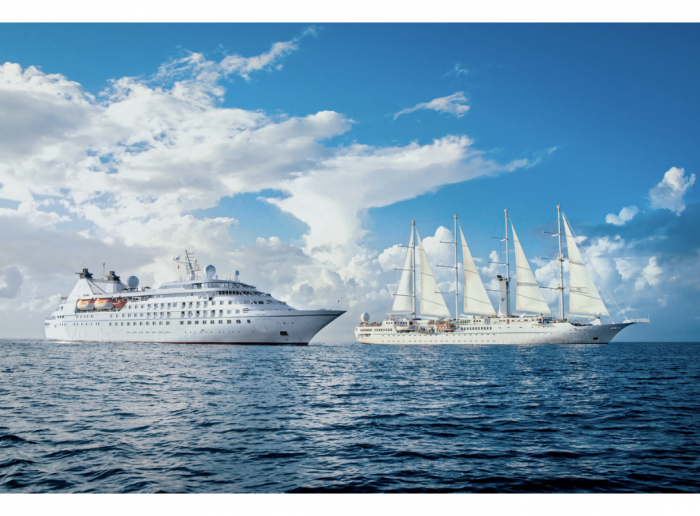 Courtesy of Windstar Cruises
The Star Legend is the second of the three yachts to emerge from Italy's Fincantieri shipyard following this luxury transformation project. Her debut sailing with passengers was a ten-day voyage from Lisbon to Barcelona stopping at the ports of Portimão, Cádiz (overnight), Gibraltar, Málaga (overnight), Cartagena, and Palma de Mallorca.
All three yachts have increased their maximum capacity from 212 guests to 312 passengers.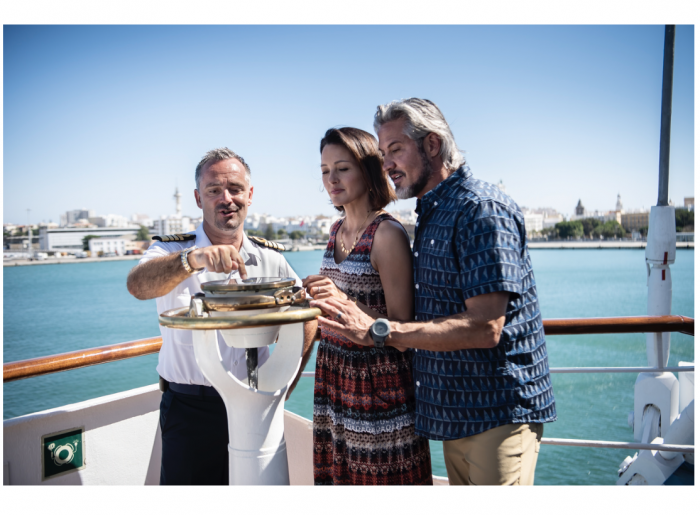 Windstar Cruises
Small ships offer immersive experiences, exceptional service, port-intensive enrichment itineraries, and an innovative culinary program highlighting regional cuisine.
Some of the new culinary experiences include an outdoor barbecue concept, Star Grill with grilling guru Steven Raichlen. They also have the new Cuadro 44, a Spanish small plates restaurant from Anthony Sasso, one of the youngest chefs to be recognized by the Michelin Guide.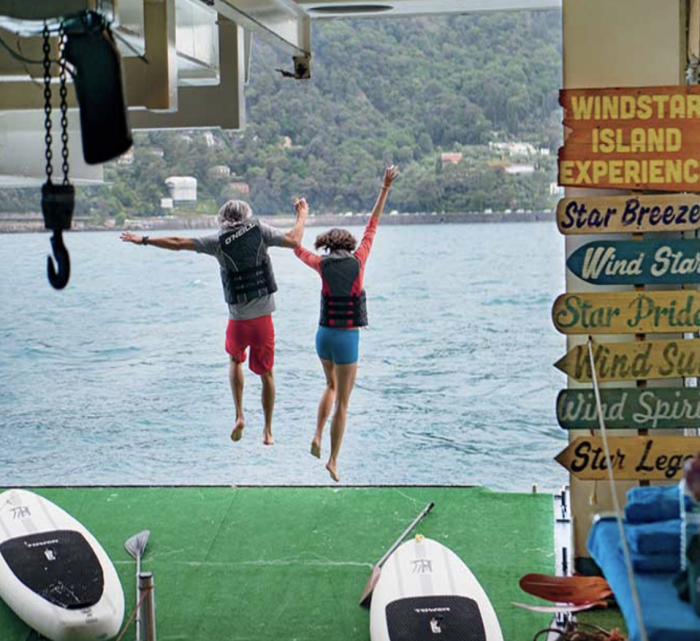 Photo courtesy of Windstar Cruises
These ships offer a true spa and fitness center, an elegant infinity pool, and more outdoor deck areas for soaking up the sun and surrounding sights.
There is also a watersport platform that opens directly from the back of the ship offering complimentary paddleboards, kayaks, water trampolines, snorkel equipment and water skis.
Every Thursday, Windstar Cruises offers 7-for-7 cruise deals on select voyages in the Caribbean, Panama and Costa Rica and other destinations. The offer is valid for 7 days or until suites sell out. Each journey requires vaccines of all passengers and crew plus new safety precautions are implemented including testing, social distancing, masks, and high-tech air filtration.
Read more about small luxury ships here