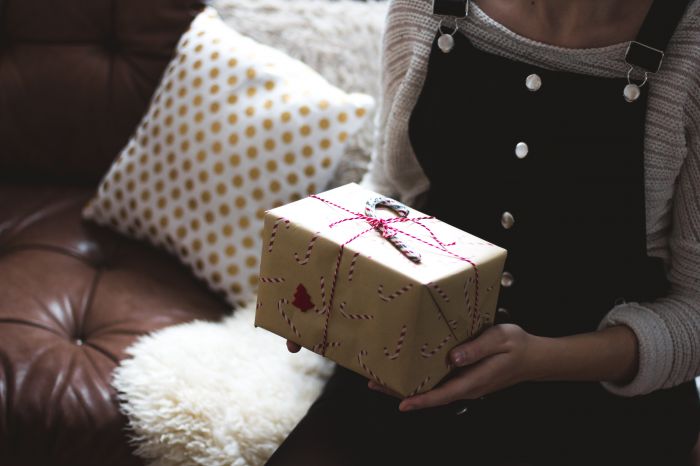 Photo by Kira auf der Heide
With the holidays approaching more and more people are looking to spend time together at home, enjoy the warmth of a family holiday, while at the same time squeezing in a bit of travel since more and more borders are starting to open and there's seems to be a glimmer of hope for the pandemic to end. As everyone is looking for the perfect gift for their loved ones, we gathered the best gifts for the home and for your travel adventures.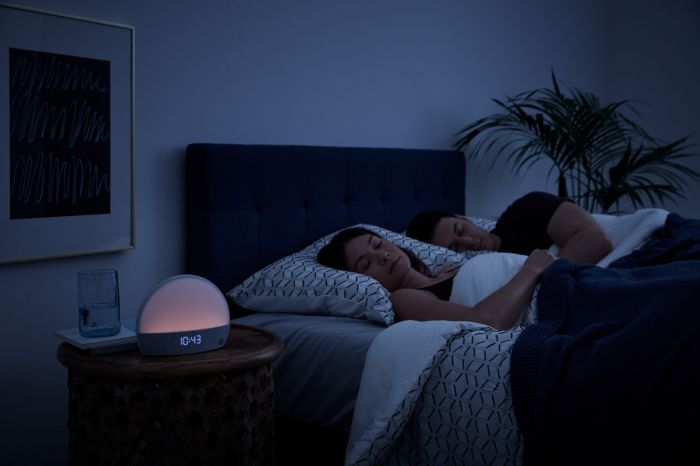 Photo by Hatch
Wake up peacefully and gently with Hatch Restore. Designed to help you fall asleep faster, sleep more peacefully, and wake you up rested and refreshed, Hatch allows you to create better sleep routines that inspire you to put your phone aside and focus on turning off your brain with meditation and soothing sounds to prepare for better sleep. The Sunrise Alarm wakes you up gently by increasing the intensity of the night light supporting healthy cortisol levels and the membership meditation app takes the guesswork out of any night time routine.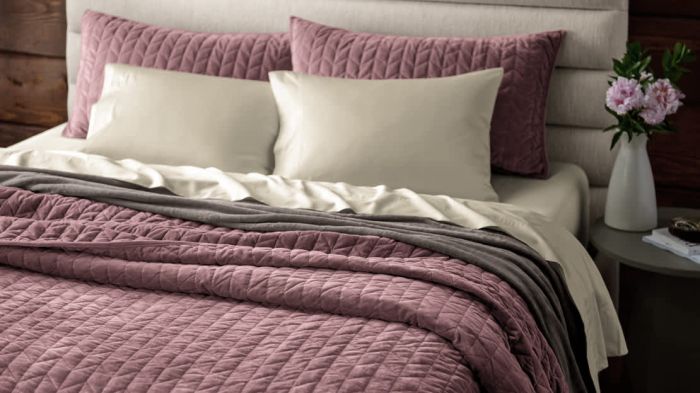 Photo by Sleep Number
Get your bed ready for winter with the Sleep Number Velvet Chevron Coverlet Set and the Winter Soft Sheet Set. Built for lasting comfort and softness, they will turn your bed into an oasis with the lightness, plushness, gorgeous color schemes, and warmth. Mix and match to create your favorite combinations or go for a ton sur ton combination. Either way, you're going to want to spend all day in bed.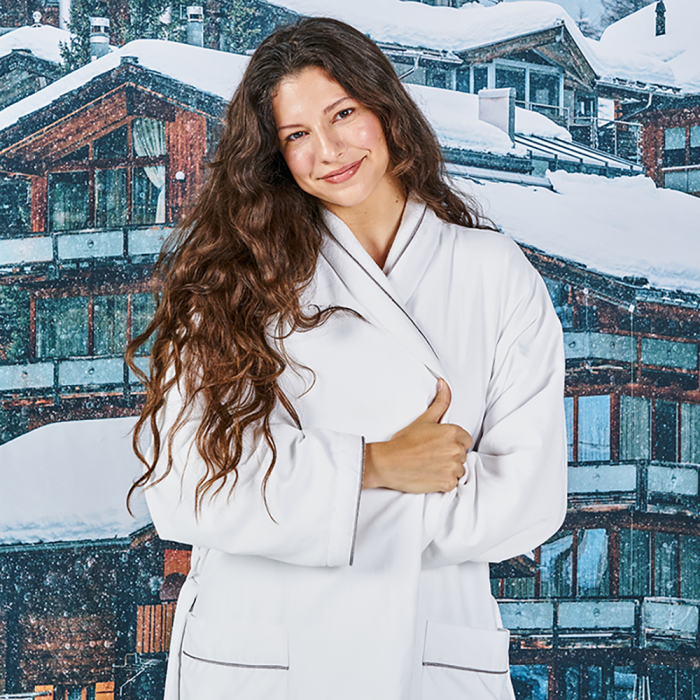 Photo by Fluff.co
Spend the morning cozied up in the Fluff.co Hotel Robe. With a plush interior lining, microfiber cotton exterior and grey piping, this robe is a must-have for anyone who appreciates the comfort for a five star boutique hotel.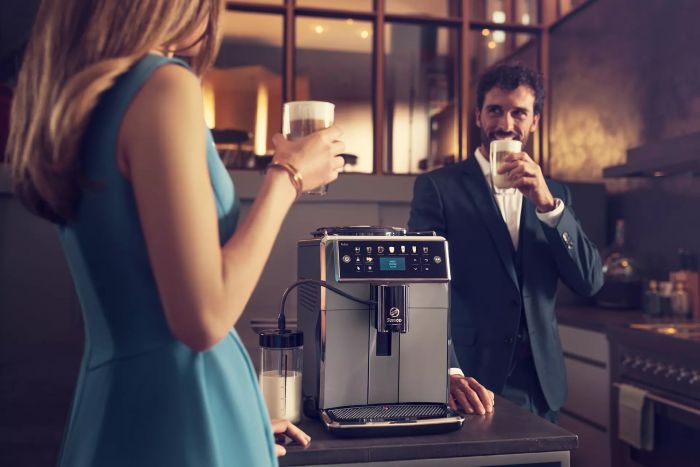 Photo by Saeco
Once you've managed to break away from the comfort of your bed, start your morning with the perfect coffee with the Saeco Xelsis Espresso Machine. With 15 delicious espresso and coffee drinks, the Saeco Xelsis offers a complete personalization of your morning routine and can save settings for up to six user profiles. In order to make your morning coffee just perfect, it grinds and brews it to perfection and can even brew two different types of coffee at the same time. It's basically like having your own coffee shop and barista inside your kitchen.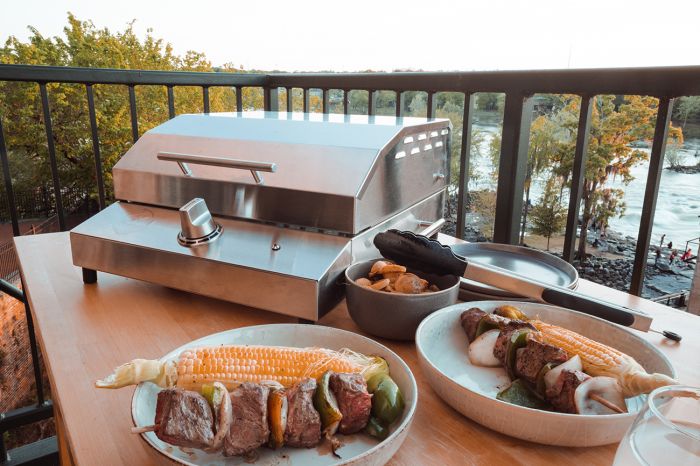 Photo by Kenyon Grill
Take your cooking to the next level with the Kenyon G2 Grill. Built for literally any environment, the grill can be used inside your home, penthouse, apartment, even on your yacht. Its sleek engineering makes it virtually smokeless and without flare-ups: a perfect fit for indoors in your kitchen or outdoors on your balcony. From mastering the best steak to roaster vegetables and even fish, you will impress everyone of your guests.
Photo by Gozney
In the mood for something more casual? Try the Gozney Roccbox Pizza Oven, an ultra portable gas and fire stone pizza oven that will cook a Neapolitan pizza within minutes and be the hit of the party. It's even a favorite for the more adventurer types who love glamping or even camping.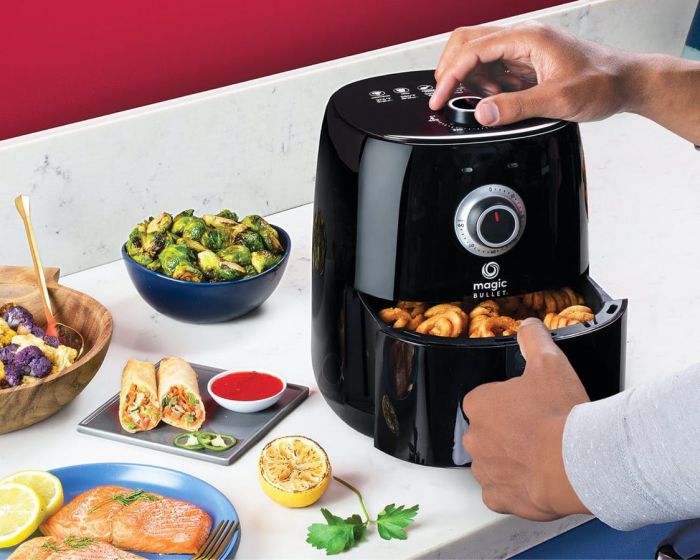 Photo by Nutribullet
Pair it with the Nutribullet AirFryer that makes it quick and easy to cook your favorite foods to tender-crisp perfection, without excess oil or mess. From healthier chicken wings or fries to crispy vegetables and really anything you can think of, the Nutribullet AirFrier will crisp anything to perfection.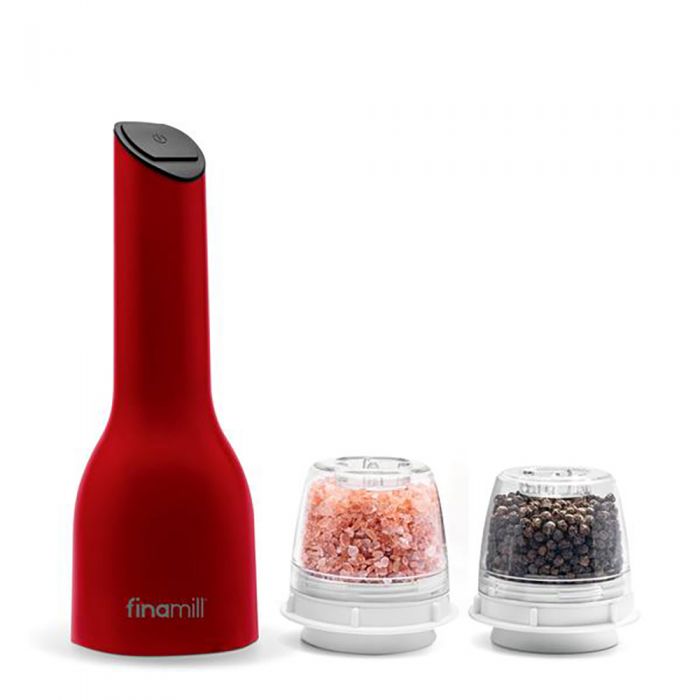 Photo by FinaMill
Spice things up with the FinaMill, a customizable spice grinder perfect for any spice connoisseur. Pre-Ground spices lose their flavor quite fast, the Finamill makes it so you have fresh spices for every single meal by grinding them on the spot as finely or as coarsely as you'd like.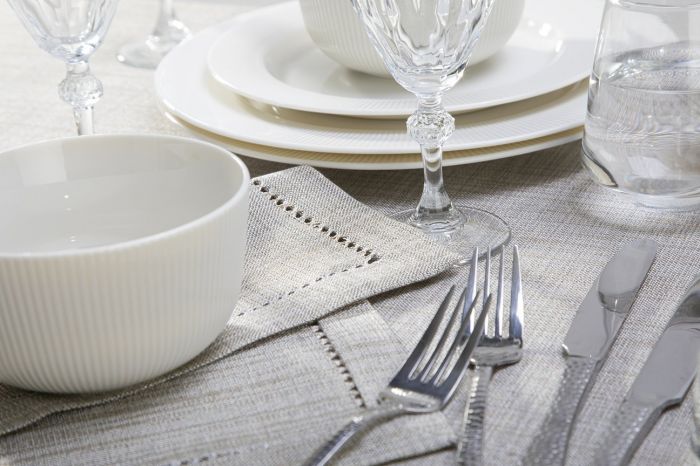 Photo by Loom & Table
Once all the food is cooked and ready, set the table with Loom & Table Tablecloth. Pick from various colors and textures to create the best table cloth, runner or napkins for your holiday dinner table. Loom & Table takes the guesswork out of figuring out what size tablecloth you need by doing the leg work for you. All you need to do is provide the size and shape of your dining table and they will make the perfect tablecloth for you.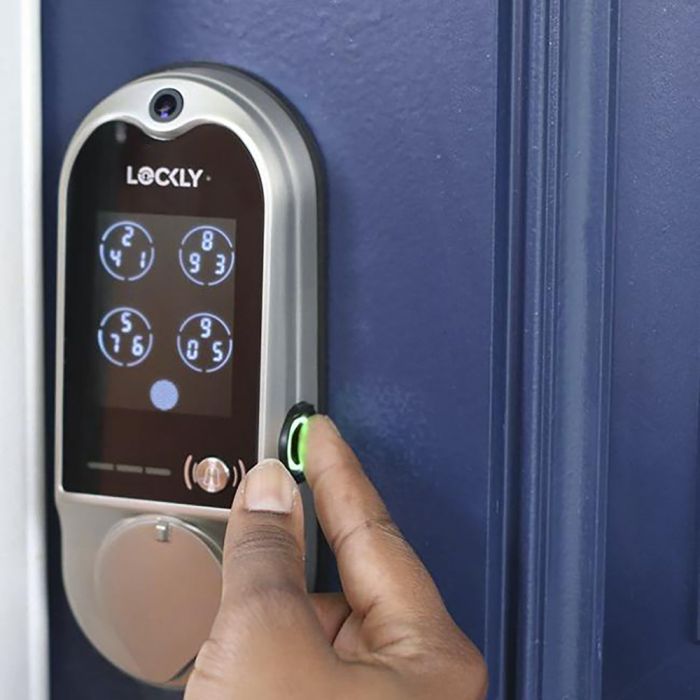 Photo by Lockly
Keep things safe with Lockly Vision Smart Lock. This device will keep the home protected from any potential intruders, while also showing you a glimpse of the outside before you even get to the door. It features five different options of unlocking the door, which means there's no more fumbling for the key and wondering which pocket you got the key in. You can even use your voice, the Lockly mobile app, advanced 3D fingerprint reader, online or offline access code, or physical key to lock and unlock the door. What's even better is that you can grant access remotely to any family members visiting without having to go through the hassle of creating duplicate keys.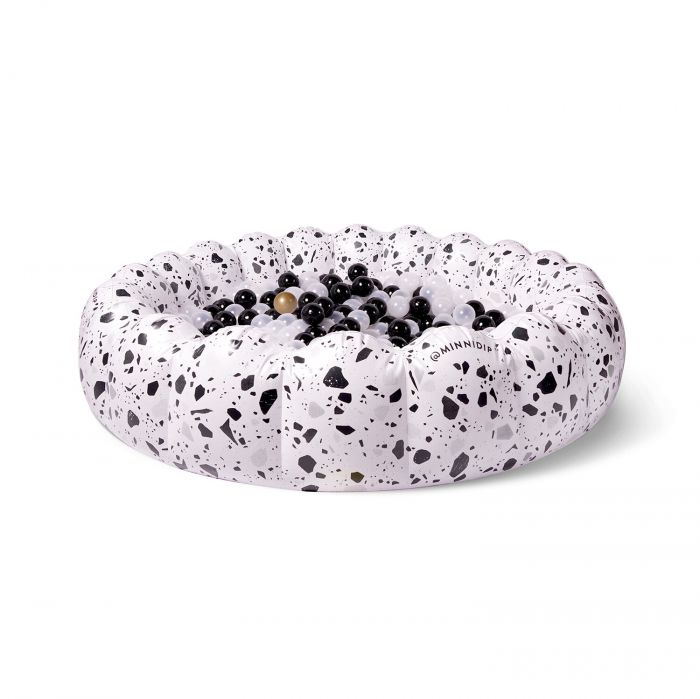 Photo by Minnidip
Make it fun for the kids with The DiPP!T Ball Pit or the MARRAKESH Luxe Inflatable Pool. Whether you're in a cold or warm climate these luxury ball pit and inflatable pool are guaranteed to keep the kids entertained for hours on end.