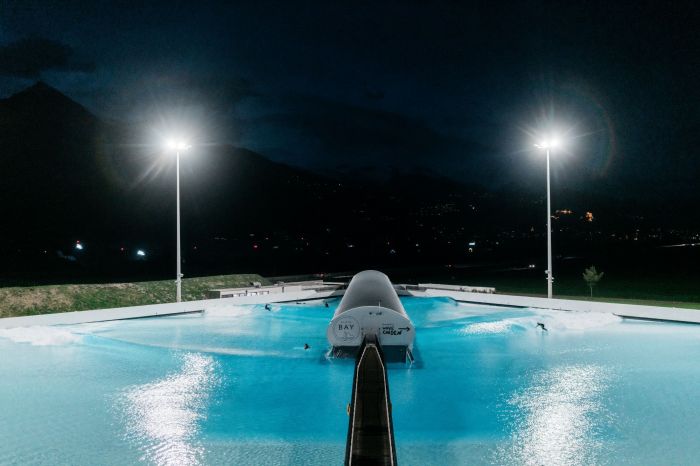 With exclusive rights to Wavegarden's technology in nine markets across the United States and Baja California Sur, Aventuur is making surfing more accessible for inland communities
Global developer Aventuur announces its plans for a programmatic rollout of mixed-use surf, leisure and wellbeing destinations across North America. Having acquired the exclusive rights to nine territories within the region, the company is leading the introduction of Wavegarden's technology in the United States and Baja California Sur, Mexico.
Aventuur's rollout has the potential to create a real estate portfolio exceeding US$1 billion, with each of the company's destinations requiring US$50-100 million in development capital. The company's North American expansion follows its success in the Asia Pacific region, where it is developing two projects in Australia and New Zealand.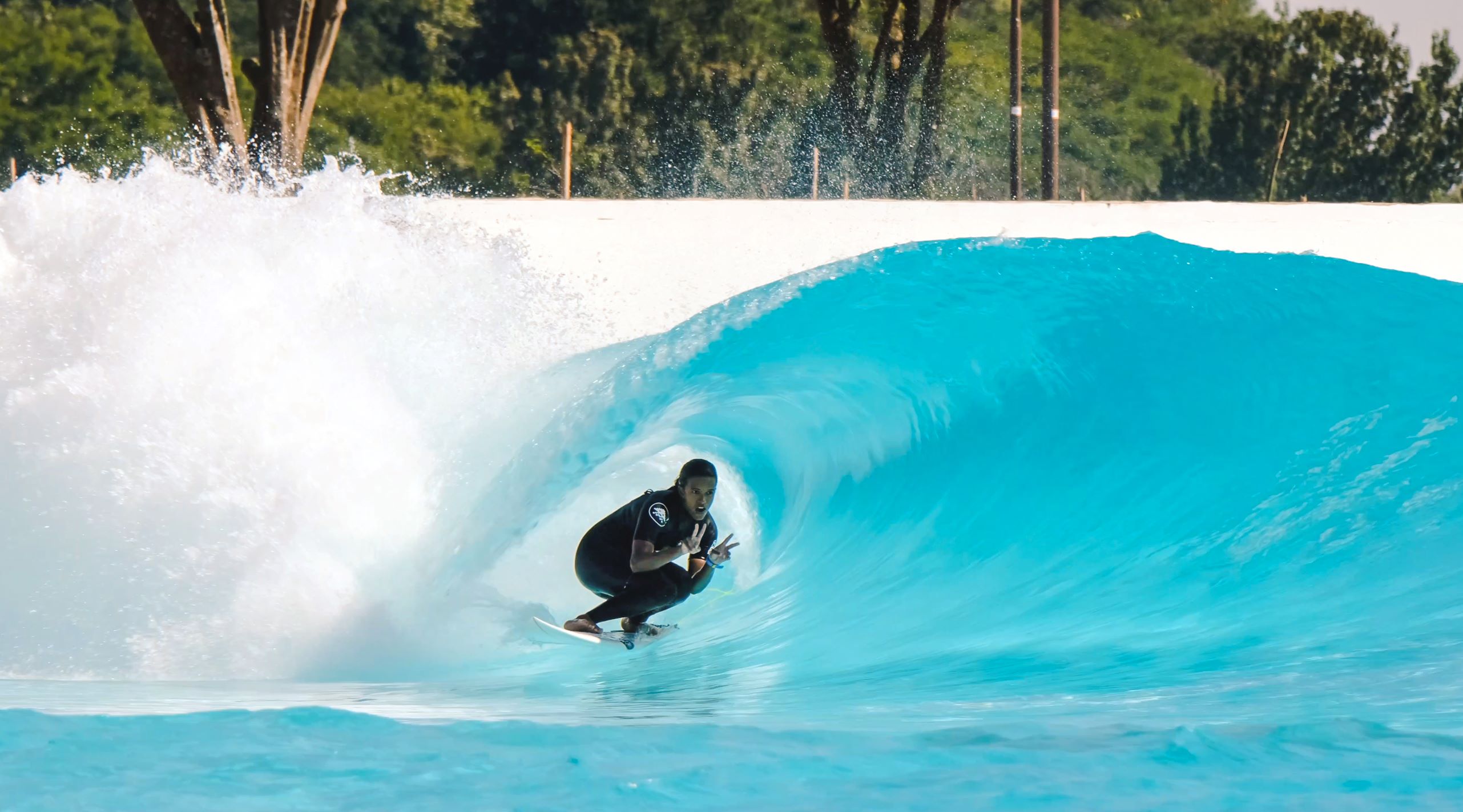 Driven by increasing demand for outdoor recreation (rapidly accelerated by the pandemic) and the proven commercialization of Wavegarden technology, Aventuur is helping democratize the sport of surfing by providing communities with access to perfect uncrowded waves, world-class surf coaching and tailored progression programs for all abilities. By acknowledging this historic shift and responding through considered, responsible development that incorporates biophilic design principles and leverages the benefits of "blue health", Aventuur sees a future where wellbeing can be transformed.
"We are excited to be launching in North America and applying all that we have learned from developing projects in Australia and New Zealand. Skiing and golf have long demonstrated how lifestyle sports can create value when thoughtfully integrated with real estate. We see surfing as the next frontier and firmly believe that the Wavegarden offers the most compelling experiential anchor for mixed-use real estate developments," said Aventuur Co-Founder and CEO, Nicholas Edelman. "By creating new destinations that encourage people to get outdoors, learn new skills, pursue healthy activities and connect with like-minded individuals, we can achieve our purpose of improving physical and mental wellbeing across North America."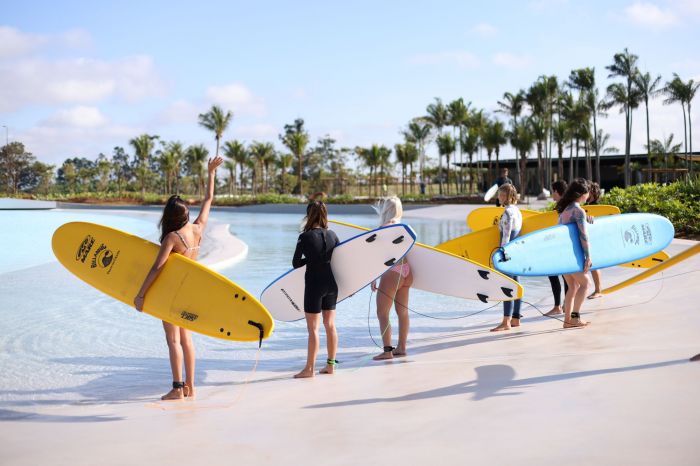 "Through our research, we understand there are currently 28 million surfing enthusiasts in the United States, but less than 10 percent are regularly surfing. We believe this shows that access, not aspiration, has been the barrier to entry. By providing quality uncrowded waves, we can satisfy existing pent-up demand and in inland communities provide opportunities to people who have not yet experienced the joys of surfing," Edelman added.
Anchored by a 5.5-acre surfing lagoon, Aventuur's mixed-use developments will also incorporate hospitality, retail, and residential components, including: cafes, restaurants, beach clubs, retail boutiques, fitness and wellness studios, high-performance training centers, functions and events facilities, and creative offices.
"These developments are unique in that they combine a highly cash-generative operating business with long-term real estate value creation," said Aventuur Co-Founder and Chief Investment Officer, Richard Duff. "A common misconception is that the surfing lagoon is loss-leading and requires the surrounding real estate to do the heavy lifting, however in reality it more than justifies its cost of capital. Further, what we have seen with our existing projects is that the surfing lagoon's visitation placemakes the development, driving premium rents and above-market development margins for the complementary wellness, leisure, and hospitality offerings," added Duff.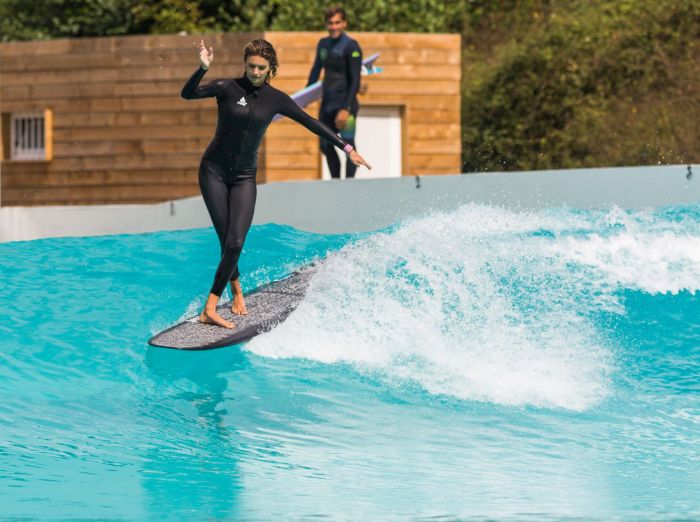 LEADING THE SURF PARK INDUSTRY IN NORTH AMERICA
Aventuur has secured the exclusive rights to Wavegarden technology in nine key North American Metropolitan Service Areas: Atlanta; Austin; Dallas; Denver; Jacksonville; Las Vegas; Nashville; Phoenix; Los Cabos (Baja California Sur), and is also planning to develop projects in Los Angeles and New York. The company has created a proprietary data set to analyze each market and has a clear development thesis for each destination. These "playbooks" include analysis of climate, geotechnical overlays, infrastructure availability, land pricing, catchment areas, consumer surveys, tourism behavior (including hotel market analysis), comparable attractions and demand for experiential entertainment.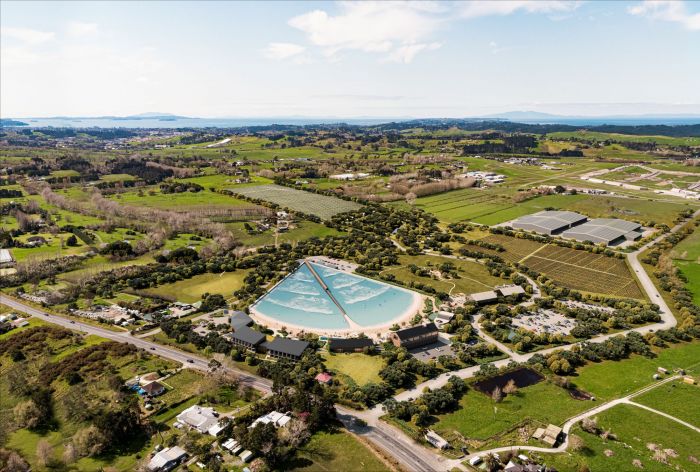 TWO PROJECTS IN ASIA-PACIFIC, WITH MORE PLANNED ACROSS THE REGION
Beyond North America, Aventuur holds the exclusive rights to the Wavegarden technology in the key Asia-Pacific markets of Australia, New Zealand, Singapore and Fiji. Combining the North American exclusivities, the total portfolio represents 18 territories across three continents, enabling Aventuur to service up to 100 million residents and 350 million tourists – positioning the company as the leading global creator of surf, leisure and wellbeing destinations.
In Australia, Aventuur won a 14-acre site via a tender process run by the Western Australian Government in 2021 to deliver a US$70 million surf park in the capital of Perth, located within a newly-created transport oriented development area. The company is preparing to commence construction on the Southern Hemisphere's largest surfing lagoon in early 2024.
In May 2023, the New Zealand Ministry for the Environment referred Aventuur's Auckland Surf Park to an expert consenting panel for fast-track permitting consideration. The master-planned development has a significant focus on sustainability, combining a surf, leisure and wellbeing destination with a data centre and solar farm. In a world-first, Aventuur is seeking to capture the heat generated by the data center onsite to warm the water of the surfing lagoon. The 17.5-acre solar farm is intended to provide renewable energy for the data center to create a sustainable ecosystem.