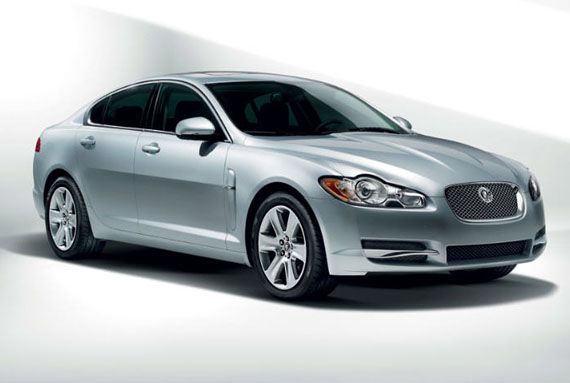 Luxury Cars:
With three
new Jaguar models
slated to be released in 2014, we thought we'd highlight some of the luxury cars that have recently made their way out of the Jaguar garage.
The
2011 Jaguar XJ
has recently taken the luxury sedan market by storm with its innovative design and intuitive technology. Both the Jaguar XJ and the XJL models are available in either the supercharged or supersport versions.
For those looking for something a little sportier, the
2011 Jaguar XK
offers high-performance, advanced technologies and unsurpassed luxury. This grand tourer is available as a coupe or convertible, and comes with not one, but two engine options.
Looking for the best of both worlds? The 2011 Jaguar XF combines the sports car styling of the XK with the added features found in a luxury sedan. The Jaguar XF takes sporting luxury to the next level and includes three different engine options.


Jaguar Resources
The best places to buy, lease or rent a Jaguar in the most affluent cities nationwide



Jaguar Lease Specials
Jaguar XF Exclusive $599 Lease Option

How to Lease a Jaguar
Automotive.com

Jaguar Dealership in Beverly Hills, CA
Rusnak Jaguar

Jaguar Dealership in Fort Lauderdale, FL
Alpine Jaguar

Jaguar Dealership in Summit, NJ
Madison Jaguar

Find Used Jaguars in Newport Beach, CA
Jaguar Newport Beach

Find Used Jaguars in Manhattan, NY
Manhattan Jaguar/NYC

Exotic Car Rentals in Miami, FL
Tolsy Luxury Car Rental

Exotic Car Rentals in Las Vegas, NV
Dream Car Rentals

If you happen to be in the market for a new luxury car, we suggest taking a look at the Jaguar XF, which is currently available with an exclusive $599 lease option. For details of this limited time offer, please visit www.jaguar.com.



Jaguar XJ

Jaguar XJ

Jaguar XJ

Jaguar XK

Jaguar XK

Jaguar XK

Jaguar XF

Jaguar XF

Jaguar XF