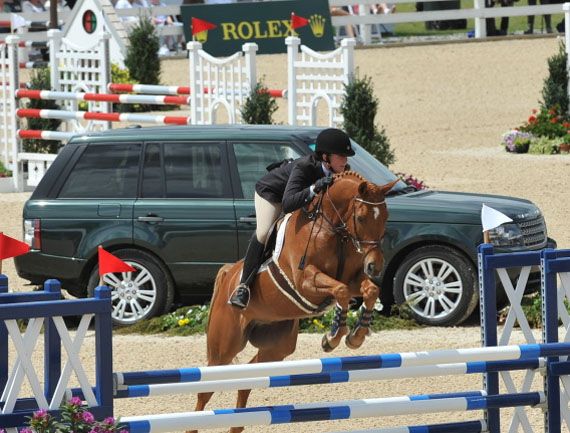 Photo Courtesy of Land Rover
Luxe British SUV brand Land Rover has signed on as the official vehicle of the world-class U.S. Equestrian Foundation (USEF), kicking off with sponsorship of the 2011 Rolex Kentucky Three-Day Event. It took place this weekend at the landmark Kentucky Horse Park in Lexington, KY.

Up to 100,000 spectators are expected to watch over 40 of the best riders and horses from the U.S., Canada, New Zealand, Great Britain and Australia compete in the event, success in which could help a rider in their bid to secure a coveted place in the 2012 London Olympic Games.

Spectators will also be offered the chance to get behind the wheel of the marque's newest models, including the 2011 Range Rover, Range Rover Sport and Land Rover LR4, on a challenging off-road course with water features, climbs and more.

Land Rover and USEF have also created a new initiative dubbed the Land Rover Competition and Training Grant Program for Eventing Riders. The Program will benefit horse and rider combinations allowing them to compete abroad and gain valuable international experience as they prepare for the Olympics.

Land Rover's sponsorship will continue throughout 2011 with their support of two other key competitions in the equestrian calendar: The USEA American Eventing Championships in Fairburn, GA on September 8 - 11 and the Galway Downs International Three-Day Event in Temecula, CA on November 3 - 6.