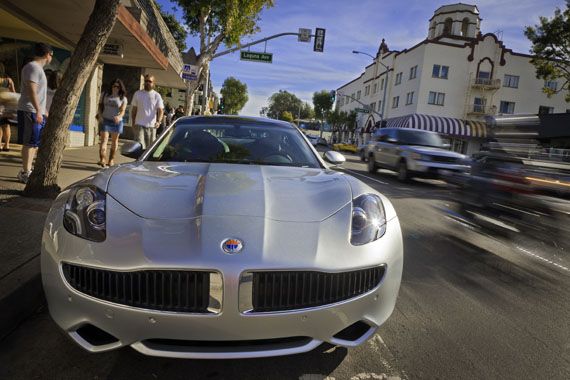 As more and more electric vehicles begin to enter the luxury market, we felt that a trip to Fisker Automotive was in order (after all, it was here where it all began).
On a recent visit to Fisker Automotive headquarters, located in Anaheim, California, co-founder Henrik Fisker shares his story with JustLuxe's own Beck Bamberger.
According to Fisker, who first entertained the idea of developing a luxury electric car back in 2005, the initial concept proved to be somewhat bleak.

"What if you could make an environmentally friendly car, where you don't have the sacrifices that they are always associated with?" said Fisker. "They don't look good. They're boring to drive. They're slow."
Utilizing its highly-innovative team of engineers, and a technology pioneered by the US military, it was only a matter of time before the Fisker Karma was born. In 2008 ? just three years after the groundbreaking concept was first conceived ? the Karma debuted as the world's first luxury plug-in eclectic hybrid vehicle.
According to Fisker, it's more than a question of what can be done; instead, it's a matter of how much one is willing to sacrifice.

"But in the case of the Karma, if you can afford a $100,000 car, you really don't have to sacrifice," Fisker said.
With 15,000 Fisker Karma's hitting the road in 2011, it's safe to say that most agree.