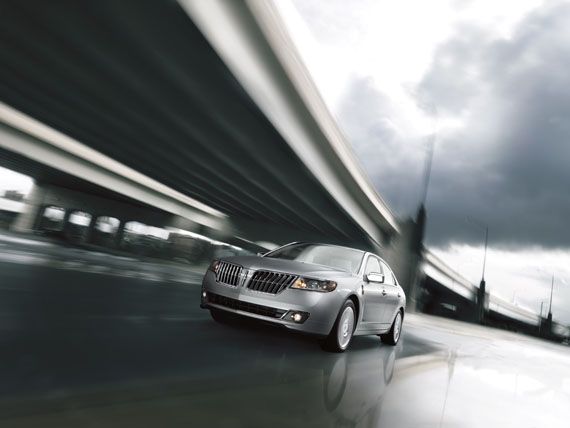 Lincoln MKZ Hybrid: Road Trip to Pebble Beach Concours d'Elegance
Each year, during the third week of August, thousands of car enthusiasts make their way to the Monterey coast to celebrate one of the most recognized and extravagant luxury car shows in the world. The Pebble Beach Concours d'Elegance features some of the rarest classics, some of the most innovative concepts, and attracts an extremely high caliber of spectators, automotive, and racing fans.
While automotive week certainly appeals to an international crowd, for those of us who just so happen to be road warrior Westerners, a Big Sur road trip will trump a standard commuter flight nine times out of 10.


After all, what could be more fitting than driving your cherished vehicle to one of the most acclaimed car shows in the world?
So with our Sunday's best neatly stowed in the trunk, and a carefully-selected playlist recently synced, we grabbed our jam-packed schedule, programmed our navigation, and waved goodbye to San Diego from our Lincoln MKZ Hybrid.
According to our voice-activated navigation system, we had approximately 450 miles to cover before arriving at 17-Mile Drive. With about eight hours ahead of us, we were anxious to see just how far one tank of gas would get us in a hybrid that claims to be the "most fuel-efficient luxury sedan in America."
With an estimated 41 mpg in the city, the Lincoln MKZ Hybrid could potentially deliver a driving range of up to 717.5 miles on just one tank of regular unleaded. Determined to make it all the way up the 101 without fueling up, we set out to put the vehicle's true highway fuel economy to the test.
I have to admit, tracking our fuel economy was much more exciting than expected. With Lincoln's dual LCD SmartGauge™ with EcoGuide — or what we like to refer to as our "little garden" — we were able to gauge our efficiency based on just how well our little green flowers flourished.
The innovative technology provides real-time information, including fuel economy history, odometer, engine coolant temperature, plus trip data, including fuel economy, time-elapsed fuel economy and miles to empty. You can imagine our surprise as we approached the grapevine — a cautionary marker that usually warrants a quick top-off — with green vines, budding leaves, and more remarkably, nearly a full tank.
As we made our way along the central coast, at times, the crisp ocean air proved to be a bit too cold for this San Diegan. Thankfully, the Lincoln MKZ Hybrid has adjustable dual climate controls, so while my seat was warm and cozy, my passenger was cool and content.

We arrived in Pebble Beach safe and sound, and after a good night's rest, decided to head over to Peter Hay Hill to preview a few of the vehicles set to debut later in the week.
Using Lincoln's Voice Recognition technology, we told our navigation where to go, and after making our way down 17-Mile Drive, battled it out for the best parking spot.
Fortunately, our MKZ Hybrid is equipped with BLIS®, because without the blind spot information system alerting us of potential hazards, we could have very well likely spent the morning swapping insurance information with more than one reckless Lamborghini driver.

From the Lexus and Infiniti unveilings at Pebble Beach Golf Club to Cadillac's concept world premiere at Clint Eastwood's prestigious Tehama Golf Club, to the motorsports and bidding at The Quail Lodge Golf Club, to Bentley's fabulous soiree at the Lodge's Beach Club, each day and night leading up to Sunday's main event were nothing short of spectacular.
With a nonstop lineup of events demanding our attention, and barely enough time to catch our breath, the last thing we needed was the added worry of running out of gas. Our Lincoln MKZ Hybrid took us everywhere we needed to go, and while it may seem hard to believe, it was not until our third day in Pebble Beach when we finally stopped for gas. Did I mention Lincoln's unique capless fuel filter? Personally, I think the simplicity of the Easy Fuel® system is nothing short of genius.
Our hybrid's 2.5L Atkinson-cycle I-4 gas engine took us from San Diego to Monterey effortlessly; our hybrid's electric motor — powered by a nickel-metal hydride (NiMH) battery — made cruising 17-Mile Drive a breeze; and when combined, I have to say that our Lincoln MKZ Hybrid far exceeded my expectations. Find upcoming car shows in your area.