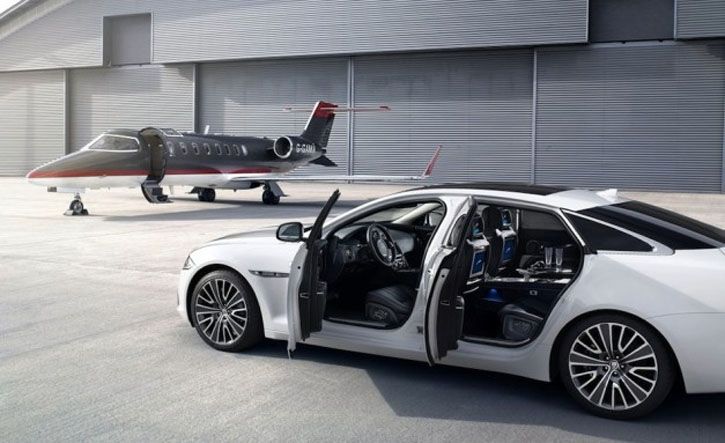 Photo Courtesy of Jaguar USA
The 2013 Jaguar XJ Ultimate models will be available in U.S. dealers' showrooms in late 2012. Only 30 of the vehicles with the ultimate in handcrafted interiors will be sent to the United States. The base price of the new ultra-
luxury sedan
with a 510-horspower, 5.0-liter engine and a new eight-speed transmission will be $155,000.
Jaguar
says that special emphasis will be placed on the comfort of passengers occupying the rear seats of its XJ Ultimate. The individual powered, rear seats will recline and provide lumbar support, massage, and climate control.
Additionally, each will feature an iPad and a keyboard stored and charged in leather-trimmed docks built into the backside of the front seats. Renowned British audio specialist Meridian will create a 15-channel, 20-speaker surround-sound system for the new six-figure sedan.
The interior of the XJ Ultimate will have a champagne chiller and flutes that store beneath a retractable table that powers into position as needed. There also will be customized LED lighting along with machined aluminum and herringbone veneer accents to set the tone of the décor. A full-length, leather-trimmed center console will provide an additional storage area.
The ultra-luxury sedan will set on 20-inch, "Maroa" forged alloy wheels, and like the interior, the suspension of this sedan will be built for comfort with special attention given to riders in the rear seats. Black amethyst is the exclusive color of the U.S.-bound 2013 Jaguar XJ Ultimate models. For more information, visit
JaguarUSA.com
.