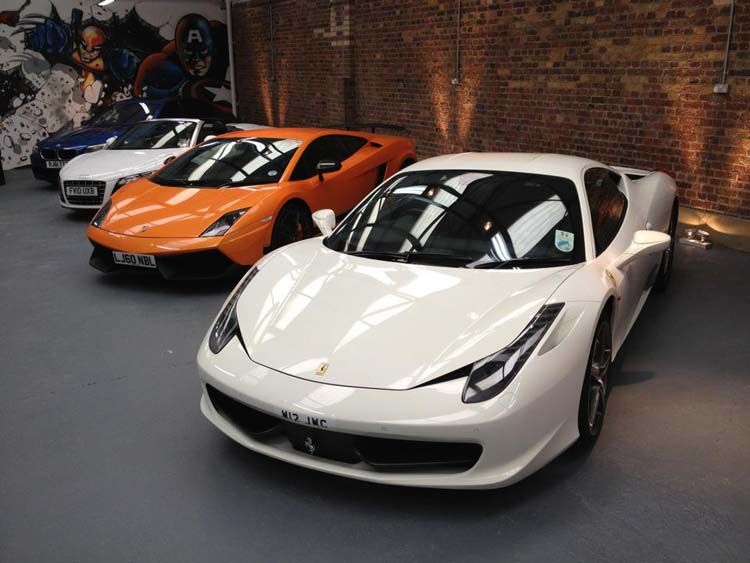 Photo Courtesy of Lone Star Exotics
The écurie25 supercar club is expanding and will add a new location in Austin, Texas, this fall. Austin's
luxury car
rental agency Lone Star Exotics becomes an official hub of the club with eight locations in Australia, the UK, and the USA. Along with Austin, there are clubs in New York City, London, Paris, and Brisbane.
The Lone Star Exotics also will be the first in Texas to launch a supercar timeshare program. Twenty members will be in the timeshare for 2012, and 30 additional slots will be available in 2013. Membership will be capped at 50 members. The supercars available to members include McLaren's, Maserati's, Lamborghini's, and Ferrari's. 
"As a native of Austin, I've seen this city grow exponentially over the past 10 years," said Jacob White, co-owner of écurie25 and Lone Star Exotics. "With an upwardly mobile set of business owners and entrepreneurs making Austin their business headquarter and home. And with Formula One [racing] coming to town, it's the perfect backdrop to introduce écurie25."
The Austin écurie25 club features the V12 membership plan, which costs $27,500 the first year and $25,000 annually thereafter. The new Austin-based club's first 10 members will automatically be part of the écurie25 "200 MPH Club" charter and get to drive a Lamborghini Aventador on a track in either Austin or London.
The supercar club also arranges special social gatherings for members around motorsports and driving tours. Private clubhouse gatherings are also on the social calendar for club members. For more information, visit LoneStarExoticRentals.com.