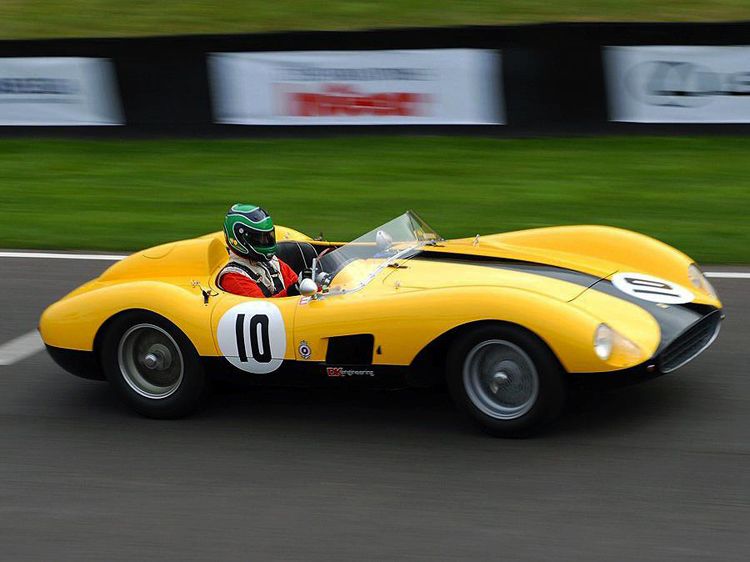 Photos Courtesy of Bahamas Speed Week
The third annual Bahamas Speed Week Revival (December 4-8) returns to Nassau and will feature an expanded schedule this year. There will be an All-Comers race for classic vehicles, an Austin Healy race, and a Formula Junior race. These events are the first races to be held on the island in nearly 50 years. Five-time Le Mans winner Derek Bell will be the featured headliner of this year's Speed Week. Bell, who participated in both previous revivals, will be driving an Audi R8 Spyder.
The first Bahamas Speed Week, which occurred in 1954, took place on a neglected, overgrown airfield. Motorcycle races were part of the inaugural running only, as there have been none since. The festivities included a Residents' Race and three other competitions, billed as an end-of-season "playoff" between American and European racing enthusiasts.
The Bahamas Speed Week grew larger each year and featured high-end classic racecars, such as the Ferrari GTO, the Birdcage Maserati, the Chevrolet Corvette Grand Sport, the Chaparral, the AC Cobra, and the Ford GT40. Participating drivers included Roger Penske, Dan Gurney, Bruce McLaren, Innes Ireland, Ricardo Rodriguez, Mark Donohue, and Sir Stirling Moss.
The last Bahamas Speed Week was held in 1966 and was revived in 2011. The first two revivals were very successful, enabling the 2012 event to build upon those previous successes. The 2013 entrants will be greeted with a welcoming reception at the Government House, featuring Governor General Sir Arthur and Lady Foulkes. The Arawak Cay Fish Fry Race Car Show also will take place, as well as the "007 Island Tour." Additionally, a luncheon will be held at the Lyford Cay Golf Club, followed by a tour of Sir Sean Connery's neighborhood. The brand-new John Watling's Distillery, located on the Buena Vista Estate in Nassau, will host an entrants' party during the evening.
Non-participants of the races will have their special events as well. They will be able to compete for trophies in a "Hill climb and a Pursuit Sprint," and a Concours d'Elegance car show is also on the agenda.