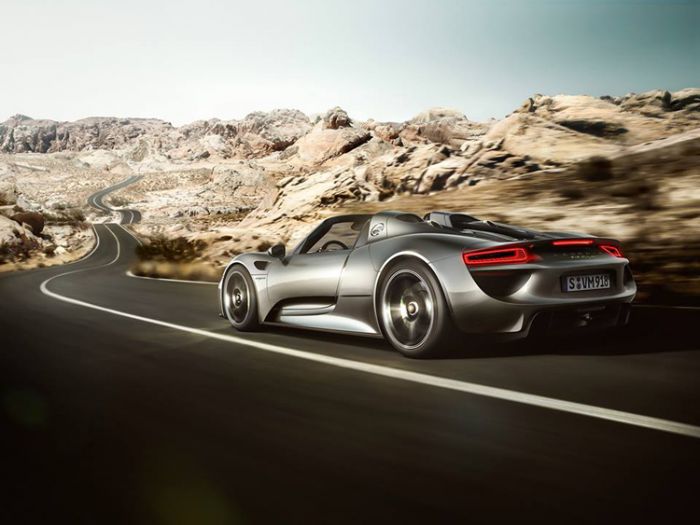 Photos Courtesy of Porsche
Porsche unveiled two new sports cars. the 918 Spyder and the 911 Turbo S, at the recent Auto Guangzhou show in China, where the theme was "Lead the Trend, Steer the Future." Since China is the second-largest Porsche market worldwide, with 30,406 cars sold there in the first 10 months of 2013 alone, holding the revealing there seems like a logical decision.
"Today China has become a key pillar of the worldwide success of Porsche, because we have quickly built up a loyal community of Porsche enthusiasts that appreciate the values of performance and efficiency present in every model in our range," said Deesch Papke, CEO of Porsche China. "Every year, more and more Chinese people have discovered the fascination of Porsche sports cars."
The Porsche 911 celebrated two milestones in 2013: the 911 model's 50th anniversary, and the 40th anniversary of the first-generation 911 Turbo. The new 911 Turbo S, which premiered at Auto Guangzhou, had 90 percent of its components redeveloped to give drivers more engine power and additional standard equipment. It also features the automaker's new rear-axle steering, making it the first of the brand to offer the new Porsche Active Aerodynamics (PAA) system in a production car. Its 3.8-litre Boxer twin-turbo engine has a top speed that borders 198mph. Additionally, it lauches from zero to 100km/h, which is about 62 mph, in 3.1 seconds.
The attendees of Auto Guangzhou also witnessed the unveiling of the new Porsche 918 Spyder, a hybrid sports car with a 4.6-litre engine and two electric motors. When in hybrid mode, the 918 Spyder uses both power sources to maximize fuel efficiency, while the sport and race modes keep the priority on performance. The 918 can travel for 18 miles on electric power only, at speeds up to 93mph. With the weight-optimized Weissach package, the sports car goes from zero to 100km/h in 2.6 seconds with a top speed that edges 213mph.