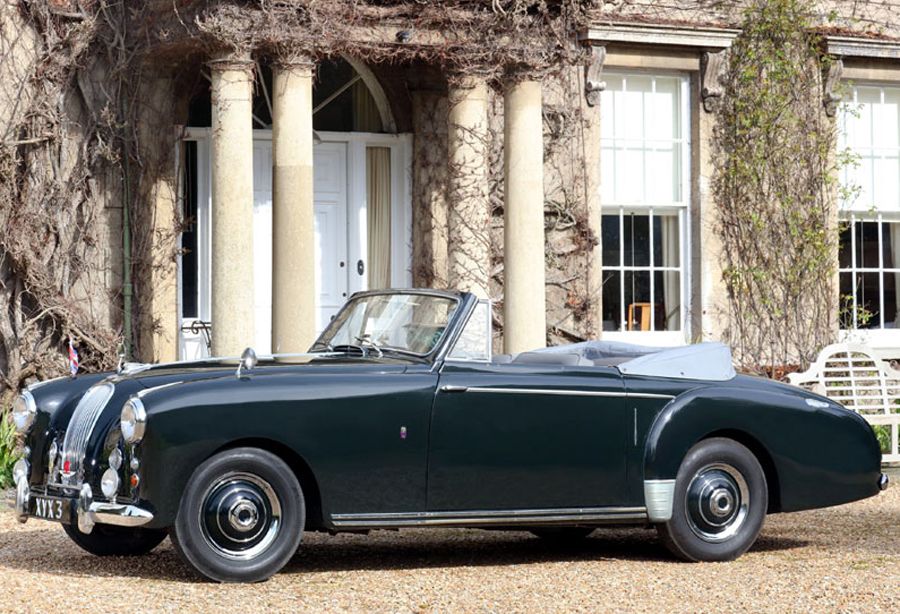 Photos Credit: H&H Group Holdings Ltd.
A 1954 Aston Martin Lagonda Drophead Coupe is cool enough on its own, but add in a royal history and it's even better. Formerly owned by Prince Philip, the car is estimated to fetch up to £450,000 (around $640,000) on April 20 at H&H Auction's sale at the Imperial War Museum in Duxford, Cambridgeshire.
Built specifically for the Duke of Edinburgh, the Aston was driven by him until 1961 and was used for "regular trips to The Thursday Club, Cowdray Park and Cheam prep school to drop Prince Charles off." There are tons of fun stories surrounding the machine, including one where Prince Philip was driving Her Majesty through London when they were stopped by a policeman directing traffic. "When the policeman saw who was in the Lagonda he did a double take and swiftly waved them on," says Damian Jones, H&H Sales Manager.
Boasting just 50,000 miles on the odometer—which is bound to make a bidding impact—the three-liter DHC has been repainted its original Edinburgh Green. It also has its original leather upholstery and extra vanity mirrors for Queen Elizabeth's hat checks.