Photos & Video Credit: Pirelli
The Italian-born Chairman and CEO of Pirelli NAFTA, Pierluigi Dinelli, didn't just race up the corporate ladder. It turns out he's also got a need for speed in the driver's seat of (naturally enough) exotic Italian autos. I witnessed this firsthand on a recent visit to the Las Vegas Motor Speedway where Dinelli and I both found ourselves hitting the track in a bevy of beauties including a Lamborghini Huracan Super Trofeo, Ferrari 488, Pagani Huayra, and assorted race-ready Porsches.
We were there to experience firsthand the new P Zero product range of high-performance tires, just 24 hours after Dinelli hosted the official product unveiling in a dramatic presentation at Las Vegas' spectacular Keep Memory Alive Center designed by architect Frank Gehry. The marriage of high-design and function couldn't have been more apropos, and the speedway road test couldn't have been more exhilarating.
It was produced by Dream Racing, a five-star Pirelli-sponsored driving experience, at the Vegas Speedway. Various track set-ups showcased the grip, handling, and performance of the new "Zero" on an enviable line-up of OEM manufacturer cars. After all, Pirelli is legendary in the Formula 1 racing world, having competed in motorsport since 1907. Dinelli, on the other hand, confessed that he's not exactly the world's biggest car guy in our exclusive interview.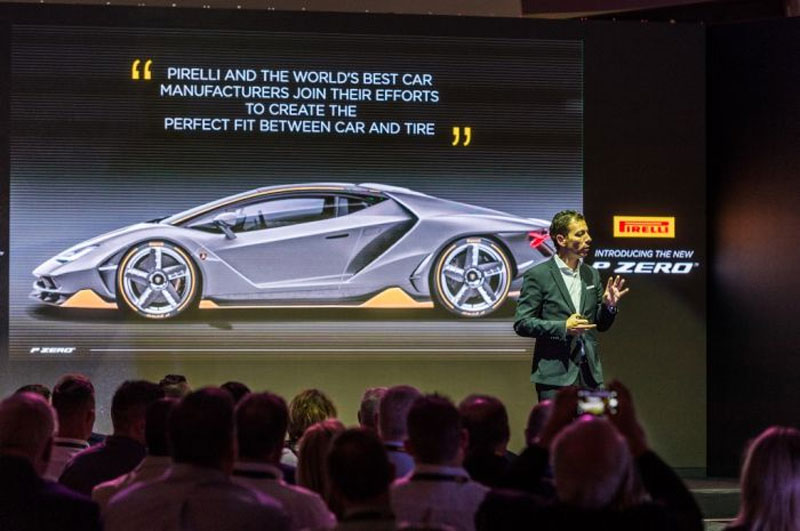 JustLuxe: What sensation should I be expecting when driving Pirelli's P Zero tires on remarkable cars like these?
Pierluigi Dinelli: First of all, we should have fun and enjoy the experience. You should like the feel when you start to push the throttle and accelerate into the curves. The lateral force is fun! Each car is matched with the P Zero designed for that car, whether it's a Porsche or a Ferarri. It's something unique when special tires like these grip the road so well around the curves and even on wet surfaces at high speeds. We'll get to see for ourselves today when reaching high speeds then suddenly braking on the wet-dry course. Then of course, these cars are simply amazing. I drove the Porsche 911 GT3 with the new P Zero Sport tires for the first time today. It has great stability of course, and you can really push it to the limit, even if you're not a professional driver. The track is open so nothing is going to happen to you if you make mistakes.
JL: What cars do you currently have parked in your garage at home?
PD: (Laughs) You are a journalist so I have to be honest, no? I do not have a car in New York. I keep a BMW 7 series back in Italy for when I go back, but at the moment I have no cars at my home because I live in Manhattan very close to Fifth Avenue and 59th. There I do not have a car. I use drivers, mostly with big American SUVs.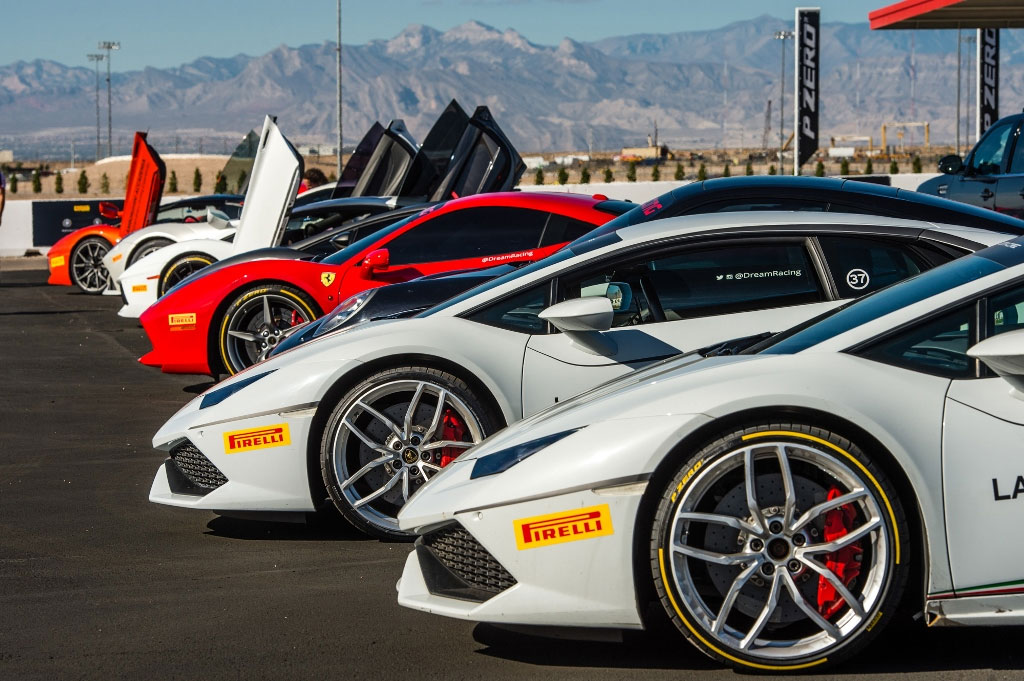 JL: What cars did you grow up driving?
PD: When I was a kid, my father drove BMWs so that's what I learned to drive on. When I first got my driver's license I drove a BMW 3 series. It was fun to drive. It was the first fast car that I drove, the acceleration was amazing. I remember driving with my father he would tell me when to hit the throttle, and it seemed to me to be like a rocket. So I've always been fond of BMWs because I'm a sporty guy who likes more than style; I want performance and acceleration. Now I have a more comfortable BMW model for the family when we are back in Italy.
JL: What was the very first car of your very own? Another BMW?
PD: (Laughs) No. No. It was a Volkswagen Golf, a 1987 convertible. It was not a powerful car but it was cool. For me, cars have always been about fun.
JL: What are your favorite scenic drives for fun getaways?
PD: When I visit San Francisco, I love to drive down the coast to Los Angeles. State Route 1 along Big Sur and the Monterrey Peninsula is beautiful. Just amazing. I like very much the north when you see the cliffs and the bridges, especially during the winter time when the sea is a bit rough. I like to drive the curves, stop to see the scenery and take the pictures. The car you are driving is a big part of the experience. The last time I did it I had a Porsche Cayenne 2 in Tarantella black to drive with my family. It was great. Then I also love to drive in the middle of nowhere. In the US you can do that so many places like Monument Valley in Utah. There are places where you can drive and not see anybody, just the landscape.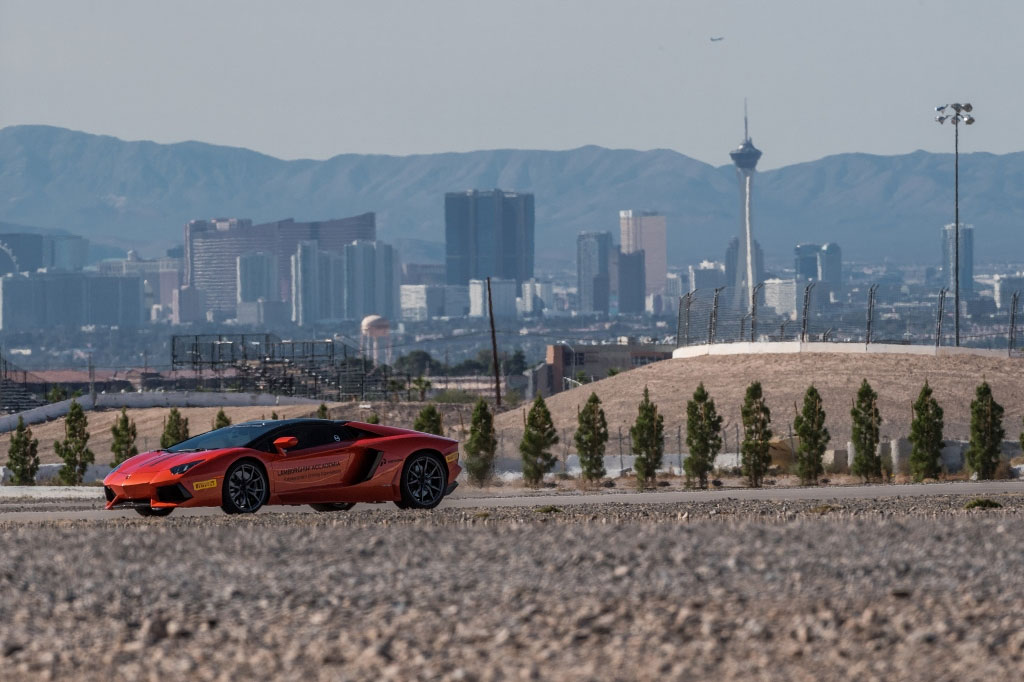 JL: What's the most scenic drive in your native country?
PD: In Italy, I have to say I like to drive a lot in the mountains because it's one of the rare places in Italy you can go where there's really nobody around. I like a lot to drive in the Dolomites where there is the famous Quattro Passi mountain pass. The Dolomites are a mountain range famous for skiing located in the very north of Italy; I especially like to drive to Corvara in South Tyrol. It's a very small place with very curvy roads and amazing passes with views of the Dolomites, which have a different type of composition so they are a little bit square. At sunrise and sunset they look very orange and red, and during the winter there is snow. The road has many, many curves around the mountains and through the passes, and if you choose the right time of day in the right season, there are not many people around so you can enjoy an exhilarating drive. In my opinion, it is also the best place you can go in Italy for skiing because the drive and the scenery makes it very much fun.
JL: Your work takes you all over the world. Do you have a favorite hotel or destination?
PD: I travel often but not always in five-star hotels. My favorite place to go in Italy is to the countryside in the province of Siena in Tuscany. You have beautiful landscapes there in the Crete Senesi region which has small, rounded hills of a particular color; in certain time of year, the ground becomes almost white. And there you can get excellent wines that come from the area—the super Tuscans and the Brunellos—because Tuscany has the famous agriturismo. I have a couple places where I go to buy the wine, including Poggio di Sotto, just outside the town of Castelnuovo dell'Abate. And also there are places I like to stay. My favorite place in Italy is not the deluxe super-wow mega hotel. Instead it is a small, beautiful bed & breakfast in the country near Asciano called Alle Logge di Sotto. It is run by a family who will cook you anything you want. Everything is fresh: the meat, the cheese, even the olive oil. It is my favorite place in Italy.