Photos Credited to: Cadillac
Surviving Blizzards in the Cadillac 2017 CT6 Sedan
Timing my Cadillac 2017 CT6 Sedan loan with a road trip from San Diego to Carson City, NV turned out to be the best decision I could have made. When preparing for my 522-mile trip along US-395 N, I knew that I might encounter some serious rain (as San Diego was being pummeled with water at the time), but I failed to check the weather conditions farther north. So, you can imagine the nerves that started overtaking me when I hit serious snow on the way into Mammoth—there's nothing quite like driving past countless SUVs and trucks, twice the size of your sedan, pulling to the side of the road to put chains on. With nowhere to turn around, I drove on. Thankfully, the CT6 Sedan cut through the ice and snow as if it was driving on dry asphalt.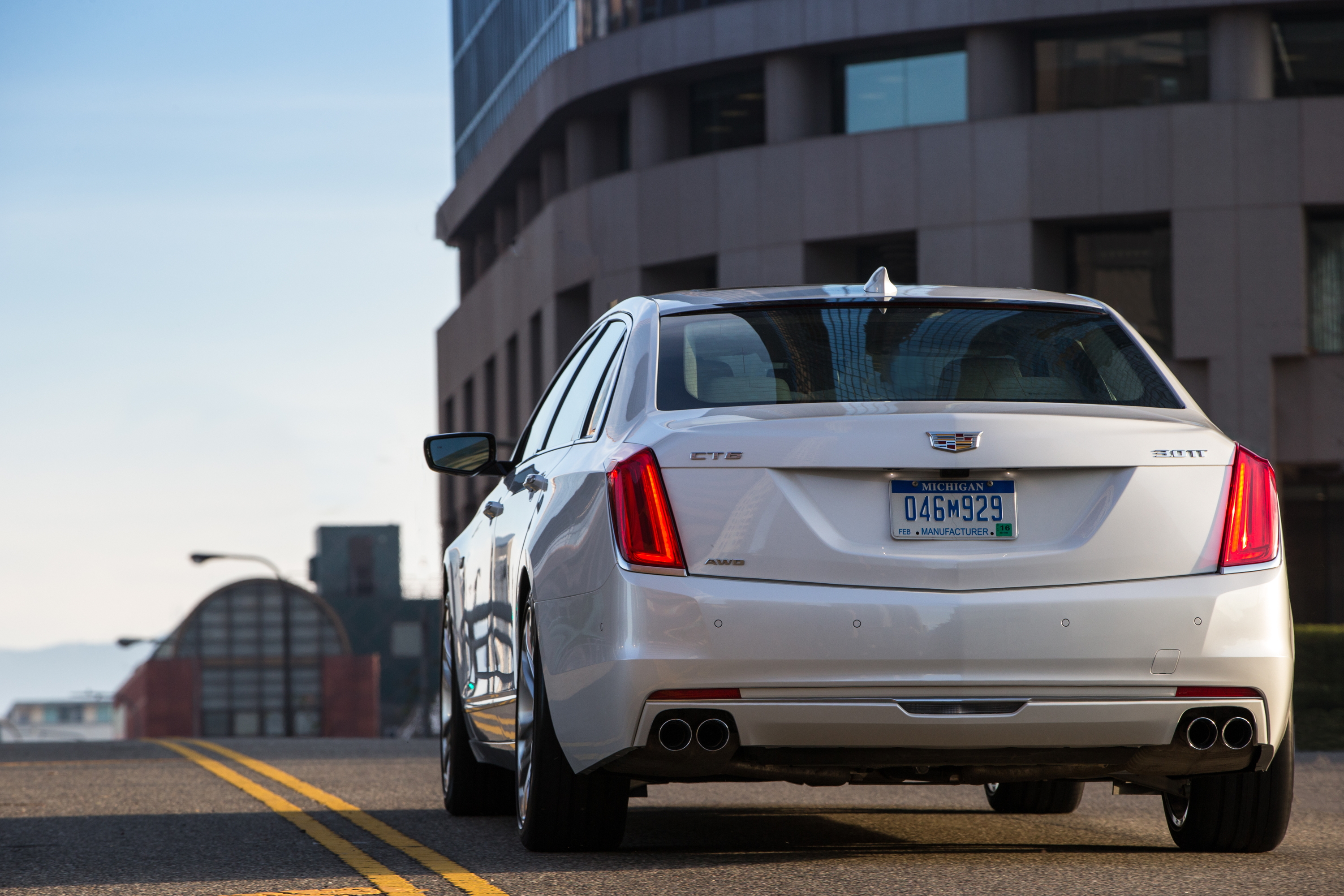 This feature will be focusing on the auto that I drove, which is the Platinum CT6 that starts at $83,795. Thankfully, it was packaged with everything you could ever want while on a long road trip through various weather conditions. With a massage function in every seat, T.V. screens in the back with accompanying Cadillac-branded headphones, speakers in the front seat headrests for perfect surround sound, and automatic features that practically drive the car for you, I found that the nearly 10-hour drive to Carson City didn't seem that long.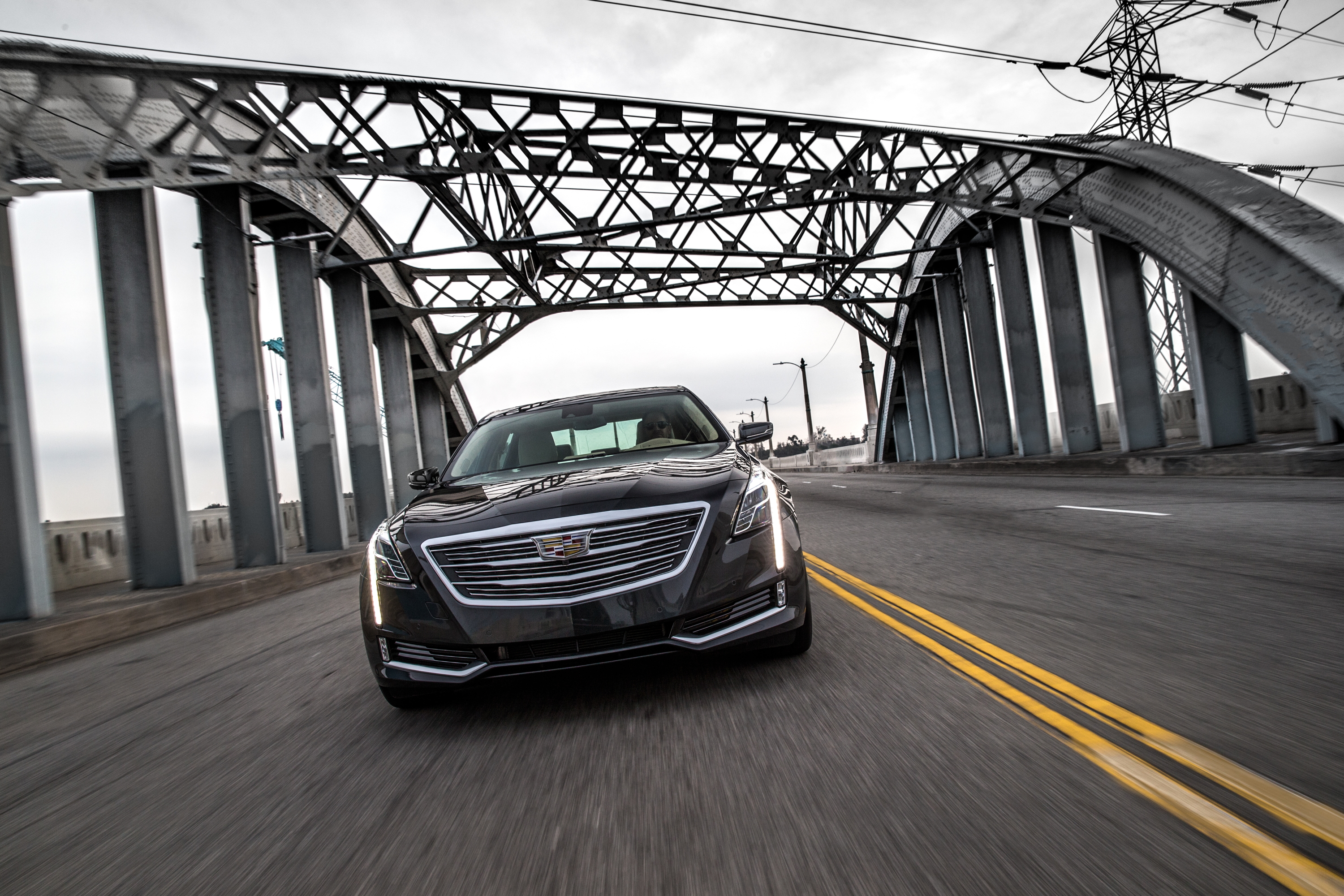 Of course, without some serious power, I probably would have had a trickier time moving through two feet of snow. The CT6 boasts an advanced chassis, four-wheel steering, responsive powertrains and agile suspension. Though fairly large in size, the auto drives surprisingly lightweight and thanks to its combined 13 high-pressure aluminum castings and high-strength steel, the cabin is incredibly quiet too. The 3.0-liter V6 Twin Turbo engine offers 404-hp and 400 lb-ft. of torque, which features engine cylinder deactivation and Automatic Stop/Start technology that you can turn off if desired. After having driven a total 1,198 miles, I got on average 26.4 mpg and at best got 41.3 mpg.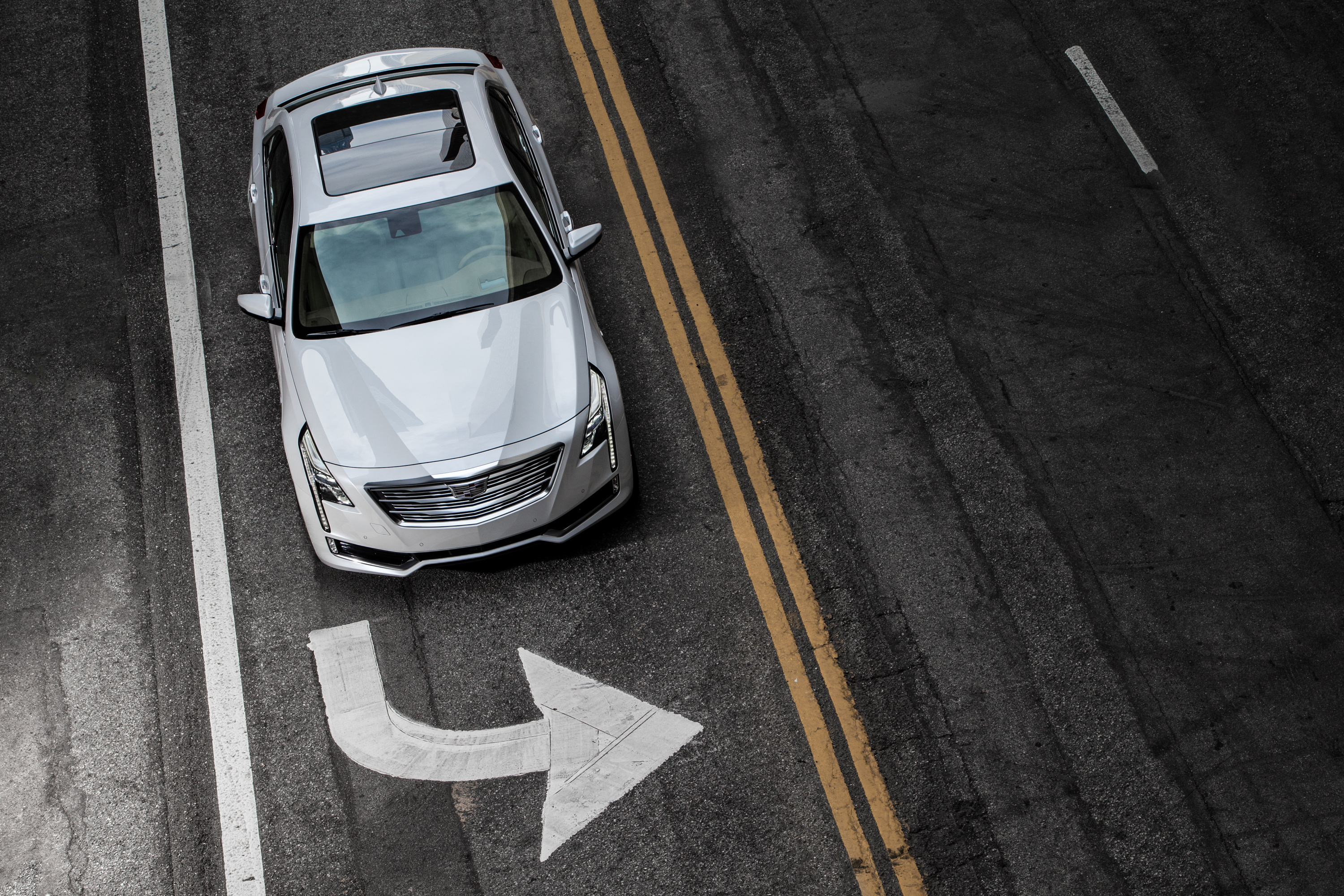 The safety features include a series of radar, camera and ultrasonic sensors that make up the Driver Assist Package, which was extremely helpful when driving in a blizzard at 5 a.m. The Lane Detection offering was pretty much the only way I knew where my lane was when all I could see was untouched white snow. The car also scans the road ahead for pedestrians and if needed, it will give visual alerts and vibrations, and can auto brake to avoid a collision. For driving at night, it also has a Night Vision feature that will help you spot people and large animals in the road. The Indirect Fire LED-powered multifunctional headlamps feature daytime running lights and turn signals in one system, and allows you to see around corners as you turn. The Auto Hold setting came in handy during stop-and-go traffic, preventing the car from moving while I gave give my foot a break. Another neat detail is the rear camera mirror, which can stream HD video of what's behind you, offering a much wider view than looking through the back window offers.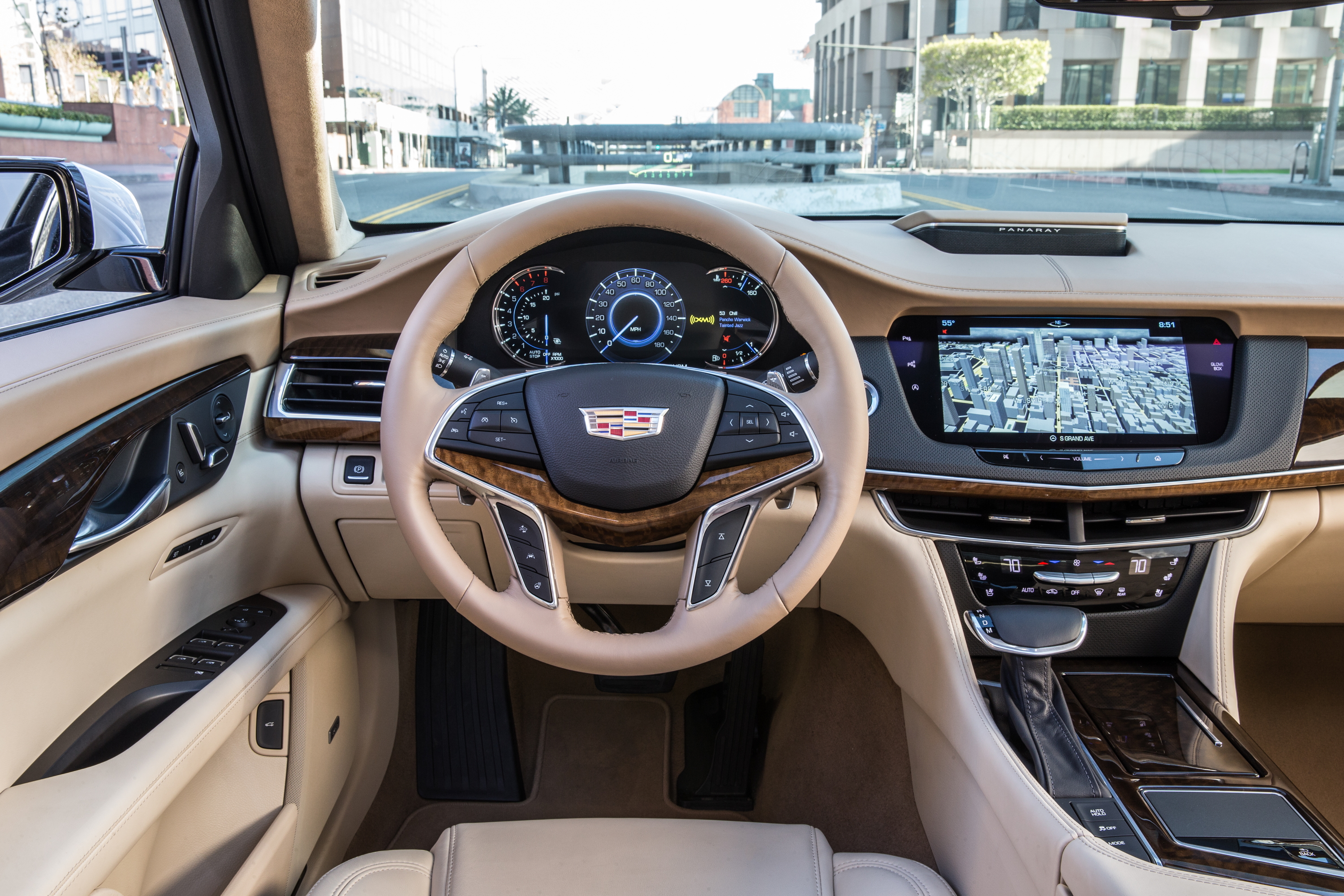 In terms of comfort, the car seems to meet every need in terms of customizable seating. There are 20 different adjustment options in the front seats, reclining back seats, adjustable lumbar supports and tilting cushions, and 15 unique massage settings. It also boasts a Bose® Panaray® Sound System that uses 34 strategically positioned speakers (including those in the headrests) for an excellent concert-like experience. The aforementioned Cadillac-branded headphones work with the Rear-Seat Infotainment system that retract into the front seatbacks and offer Blu-ray playback and the ability to connect to brought-in devices.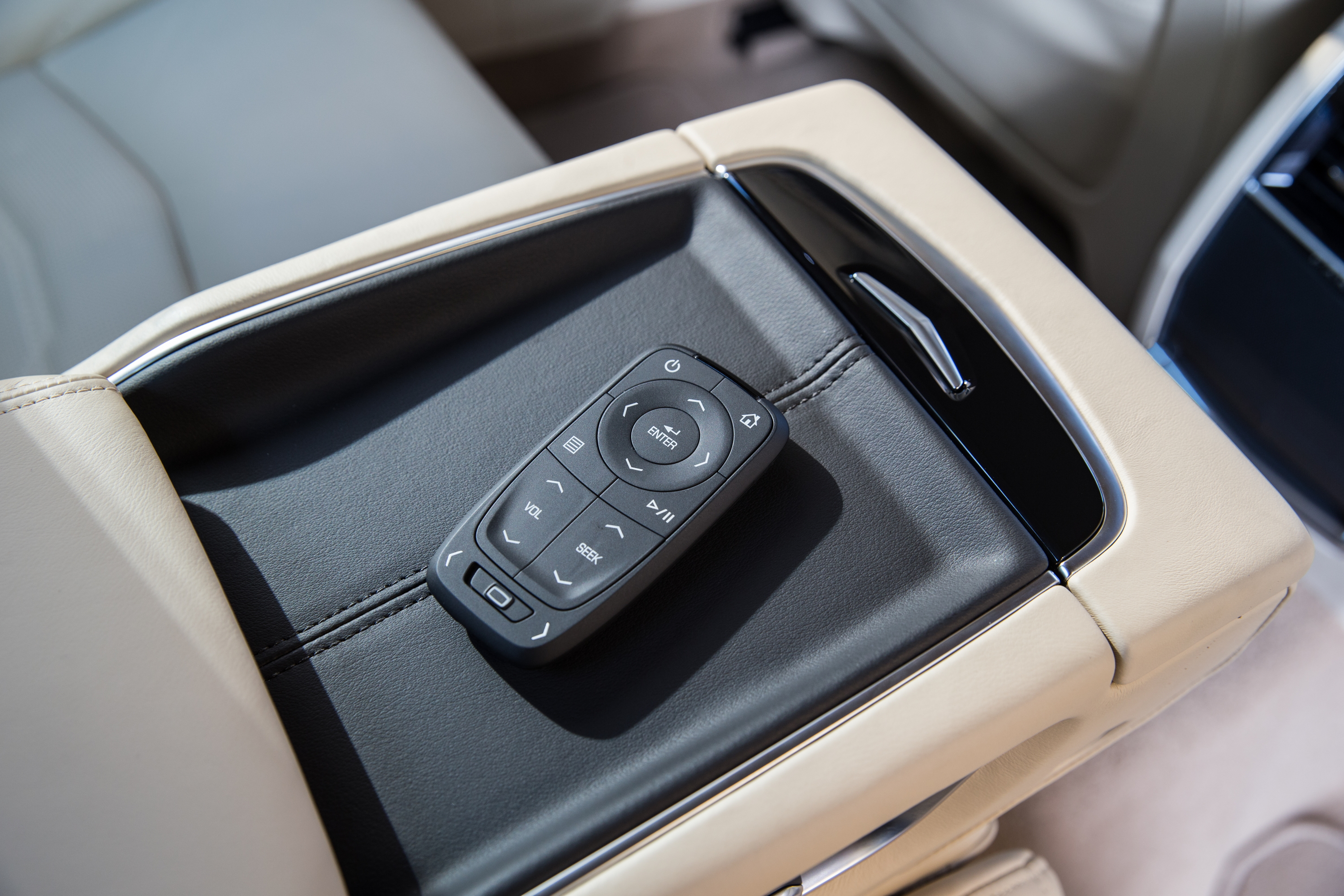 I was thoroughly impressed with not only the way the car handled and felt, but also the sheer amount of detail and effort that was put into the design of the CT6. It is truly a stunning automobile, inside and out. The subtle 'V' that makes up the bottom of the Cadillac symbol is integrated throughout the entire car, from the more obvious grille shape to the more understated touches on the leather stitching and the window controls. Once you know what to look for, you start seeing that same shape meticulously and subtly used throughout the entire design. There are also small touches that you notice the more you interact with the car, such as a signal in the key fob that activates lights in the headlamps, outside mirrors and door handles when approaching the car at night.
I think that it's safe to say that had I not been driving the Cadillac 2017 CT6 Sedan on my road trip, I definitely would have had to pull off and wait out the snow storms. I also would have had to buy chains and risk the damage to my own car (I hear tire chains wreak havoc), and I definitely wouldn't have felt massaged and happy after the 10-hour drive.
The Cadillac 2017 CT6 Sedan has several different package options, from the base model that starts at $53,795 to the Platinum package that starts at $83,795.