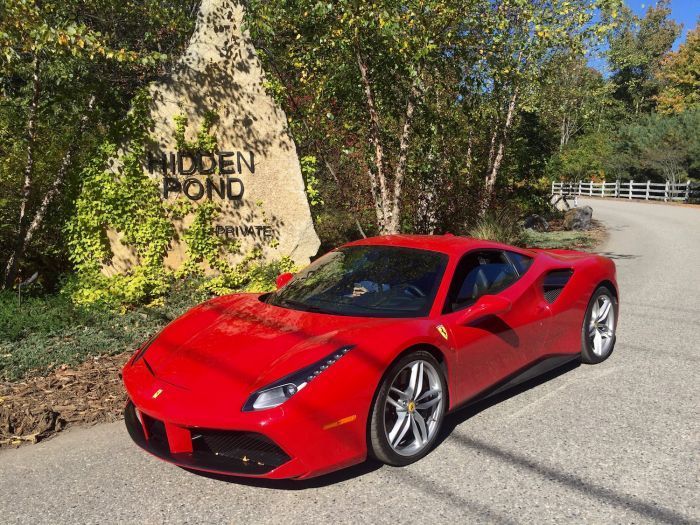 Photo Credit: Jared Paul Stern
Kennebunkport, Maine has all the finest features of a classic New England seaside town in the state's most beautiful region, with none of the overbuilding and overcrowding that plague so many otherwise alluring destinations. While such a picturesque place of course has several excellent places to stay, the most unique and delightful is without doubt Hidden Pond, an aptly named luxury retreat on 60 acres of pristine birch forest near Goose Rocks Beach.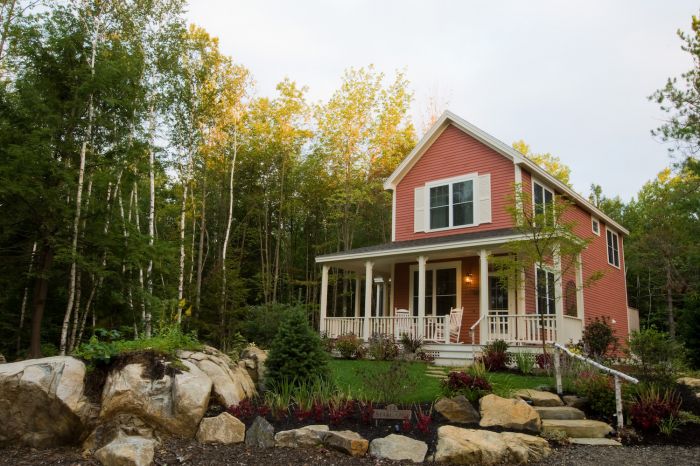 Photo Credit: Kennebunkport Resort Collection
Spread out over the alluring acreage are 16 two-bedroom cottages and 20 bungalow cottages with fireplaces and screened porches, featuring a number of different rustic luxe decor schemes. All have the feel of private retreats, updated with all modern amenities, including a thermos of piping hot coffee delivered to the door each morning. It's an idealized version of the secluded cabin in the woods that most of us have dreamed about at one time or another.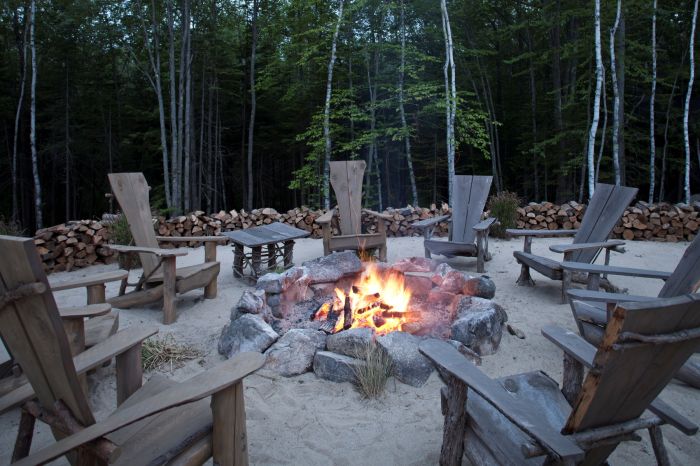 Photo Credit: Kennebunkport Resort Collection
In this iteration however the dream comes complete with a spa, organic farm, provisions store, two swimming pools and, most idyllic of all, Earth, one of the best restaurants in New England, and in our opinion, the entire country. As the name implies, Earth's focus is local, seasonal and organic, and chef Justin Walker is a genius at turning Maine's enormous bounty into a diverse menu of delectable dishes featuring ingredients that have been foraged, fished and farmed.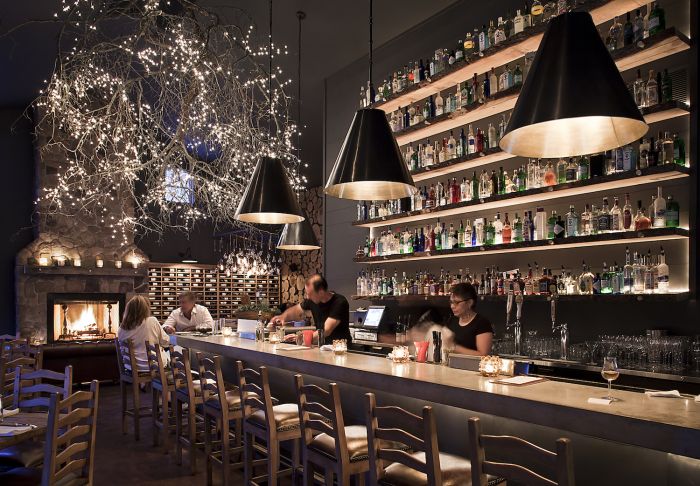 Photo Credit: Kennebunkport Resort Collection
Hand-made pastas, house-made charcuterie, wood oven pizzas and dishes like wood fired Maine lobster with massala, coconut milk, sticky rice, Chinese broccoli and lime pickle make each visit a memorable one. Earth's wine program features selections from countries the Old and New World as well as Argentina, Chile, and even Lebanon. Cocktails also take inspiration from the farm-to-table movement with freshly muddled fruits and fresh herbs from the garden. Earth's walls were built from trees cut to clear the site, and the main dining room is presided over by a huge stone fireplace.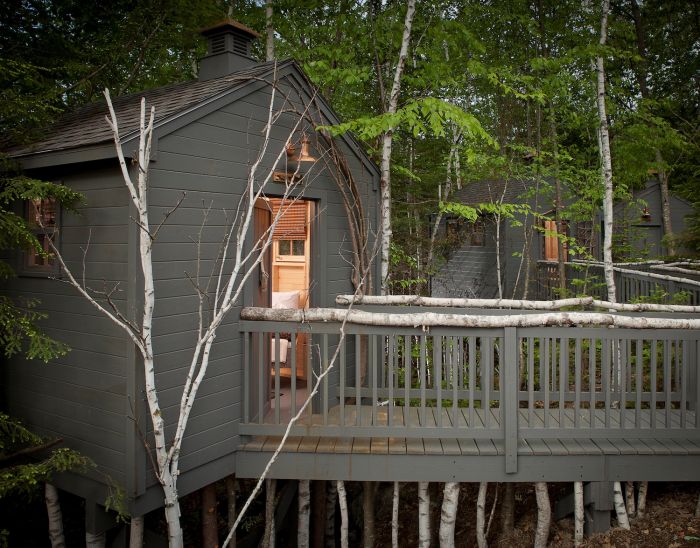 Photo Credit: Kennebunkport Resort Collection
For our recent visit to the property we arrived in the awe-inspiring Ferrari 488 GTB, a 660 hp, $250,000 work of automotive art from the Italian builder of the world's sexiest sports cars. The 488 GTB is a heady mixture of unparalleled performance and beautiful design, capable of zero to 60 mph in just three seconds with a top speed of 205 mph. There is simply nothing to compare with a Ferrari in terms of power, prestige, style and heritage mated to the very latest technology.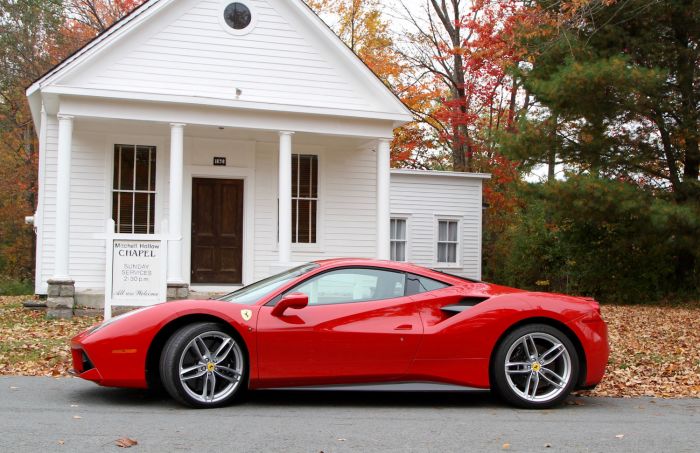 Photo Credit: Jared Paul Stern
It was definitely an exotic addition to the landscape at Hidden Pond, but far from being outlandish it felt like the perfect fit, and was especially exhilarating on the back roads leading to the resort. Hidden Pond operates seasonally from May to October and is part of the Kennebunkport Resort Collection, a portfolio of boutique luxury properties known for great style and service along with fine wine and cuisine.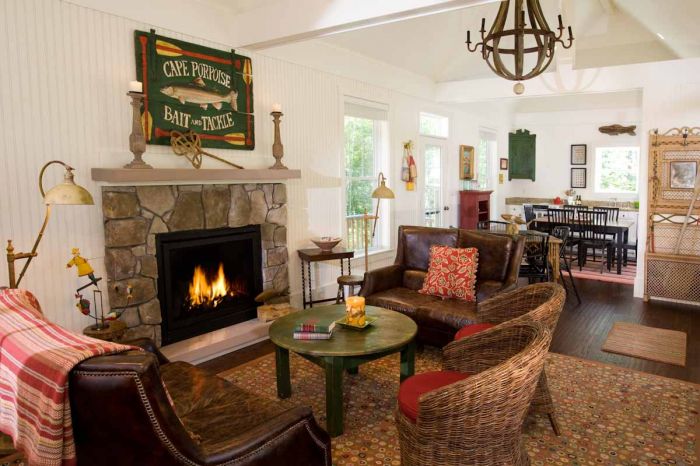 Photo Credit: Kennebunkport Resort Collection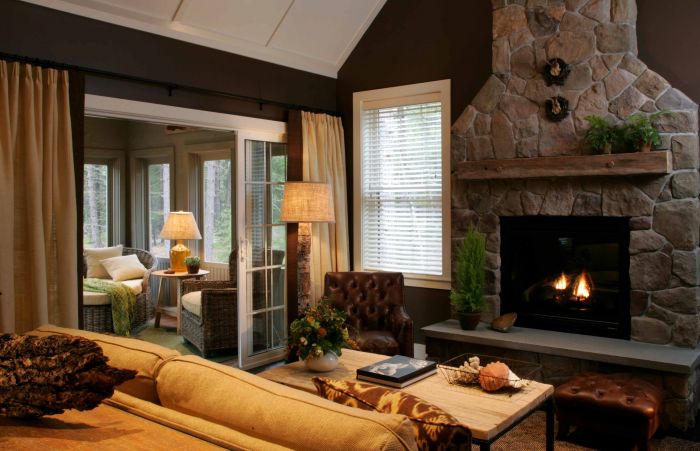 Photo Credit: Kennebunkport Resort Collection