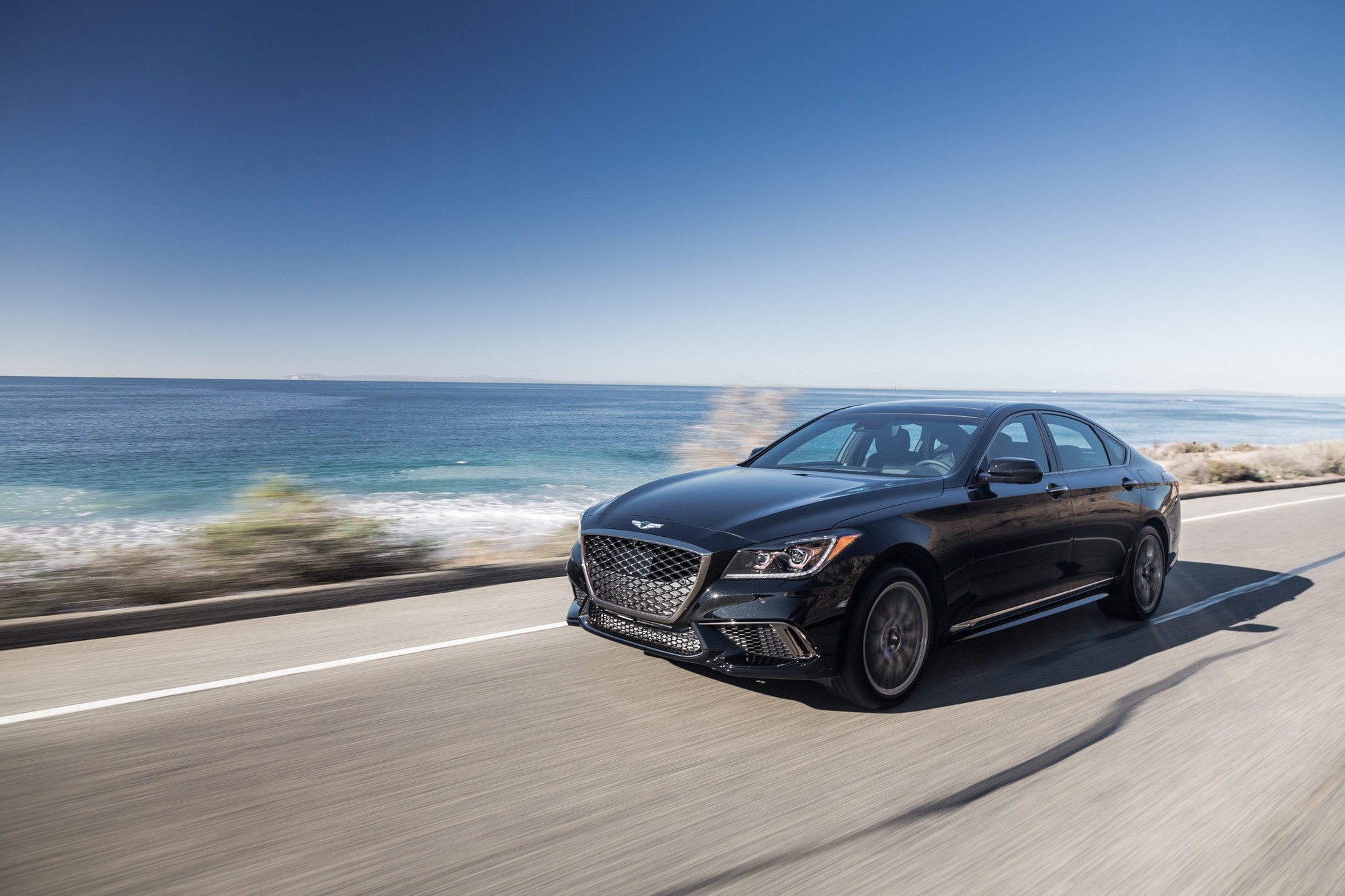 Photos Credit: Hyundai Motor America
I'll admit, I expected very little from the 2018 Genesis G80 Sport when I was invited out to Napa Valley, California to test it out along the winding coastline. It's incredibly tough to make a mark in a luxury automotive market heavily saturated with high-priced sedans and sports cars, all essentially offering variations on the same designs. Because of this, the biggest problem Genesis will face isn't going to be quality of their vehicles (because they're actually very good), it's going to be the much bigger challenge of getting people behind the wheel.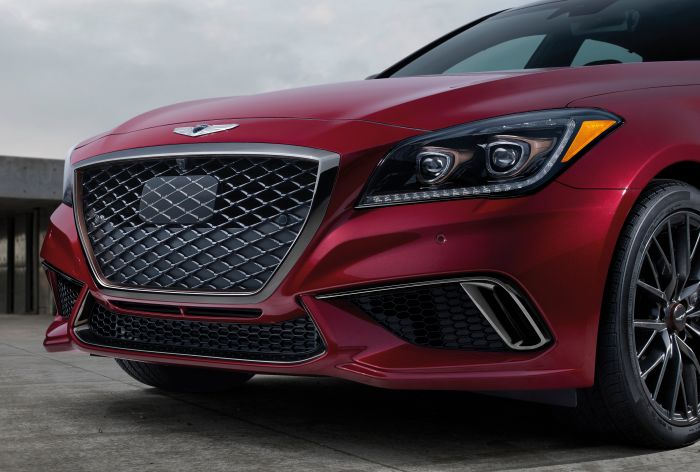 Getting its start as a Hyundai offshoot, Genesis is striving to establish itself as a fully-formed luxury brand that is nestled right along with mid-range Audis and Mercedes Benzs. Though the brand is still very new, it already has two sedans, the G80 and G90, in its fleet and has an SUV on the way. While new, the general manager of Genesis in the U.S., Erwin Raphael, assures that the "multiple engineering and design enhancements … make a powerful statement about how the Genesis brand is on a never-ending mission to provide … customers with the best automobile possible …."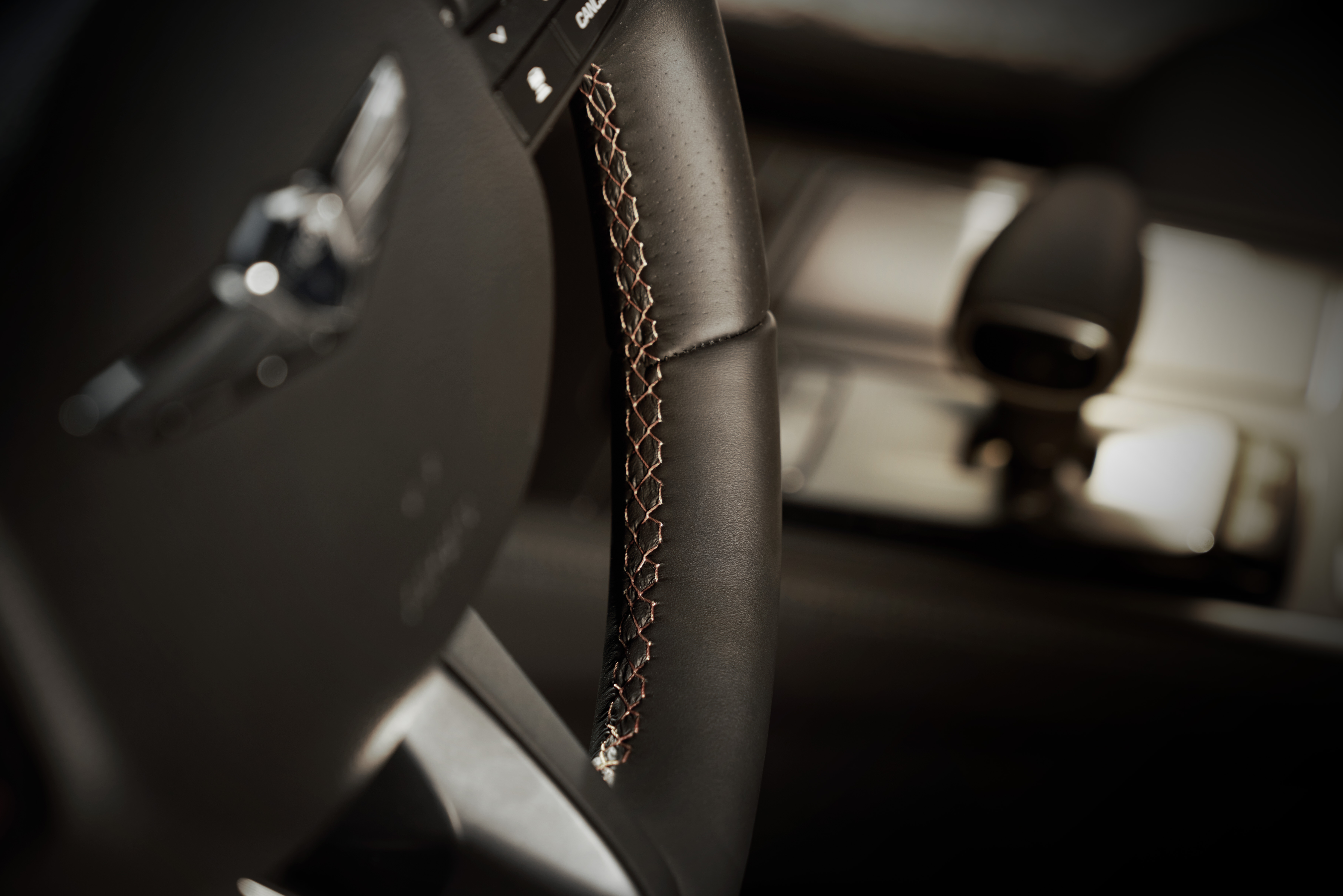 Starting at $55,250, the G80 Sport has a lot going for it, from its unique copper detailing—thanks to the creative mind of lead designer Luc Donckerwolke—to its customer-first approach. The G80 Sport offers a 3.3-liter twin-turbocharged V6 with 365 horsepower at 6,000 rpm and 376 lb-ft of torque from 1,300 to 4,500 rpm (while the standard model gives the option of a 3.8-liter V6 or 5.0-liter V8). It also boasts all of the usual features one would expect from a car of its class, such as wireless charging for smartphones, LED headlights with Dynamic Bending Light, a rich interior with premium audio (specifically, Lexicon® Premium audio system including Quantum Logic® Surround and Clari-Fi™ music restoration technology) and tons of safety features, from Pedestrian Detection to the Automatic Emergency Braking (AEB) system.
However, there are details that seriously set the luxury car apart, such as the aforementioned copper additions. Not only do you find copper accents around the headlights, the cross-hatch grille and the wheels, they also extend to the interior stitching on the seats and steering wheel, and on the analog clock. The look, though understated, is a beautiful touch that you won't find elsewhere. Another perk is that unlike many other sports seats, the ones in the G80 Sport include seat extenders so those of us with long legs can have a more comfortable ride. In fact, the entire interior is incredibly spacious and would be ideal for anyone with clients to impress.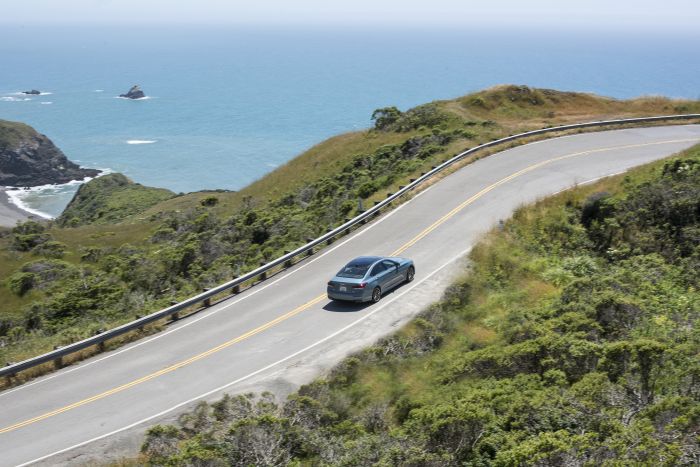 In terms of drivability, the Sport trim gives you the choice between all-wheel (which sends 90% of the torque to the rear when in Sport mode and 100% when in Escape mode) or rear-wheel drive. Additionally, despite the fact that the car weighs in between 4,500 pounds (rear-wheel drive) and nearly 4,700 pounds (all-wheel drive), it is impressively nimble and lightweight on the road—especially when speeding around tight corners.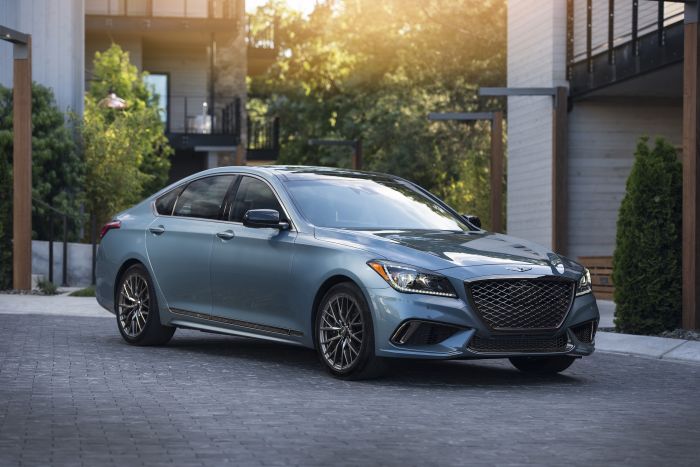 Genesis isn't just concerned with making the best car though, they also want to create the best customer experience. The weekend was as much about getting to know the G80 as it was about getting to know the brand and the people backing it—something not all marques bother (or have) to do. This is a company that genuinely wants to get it right and has no interest in wasting time on ineffective marketing campaigns, which is why you probably won't be seeing advertisements during the newest episode of Pretty Little Liars. In going after a very specific niche, Genesis has focused on developing relationships and sponsorship opportunities at high-profile events. For instance, last year the brand became the title sponsor of the Genesis Open at The Riviera Country Club in Pacific Palisades, California, which is one of the most historic and longest-running events on the PGA TOUR.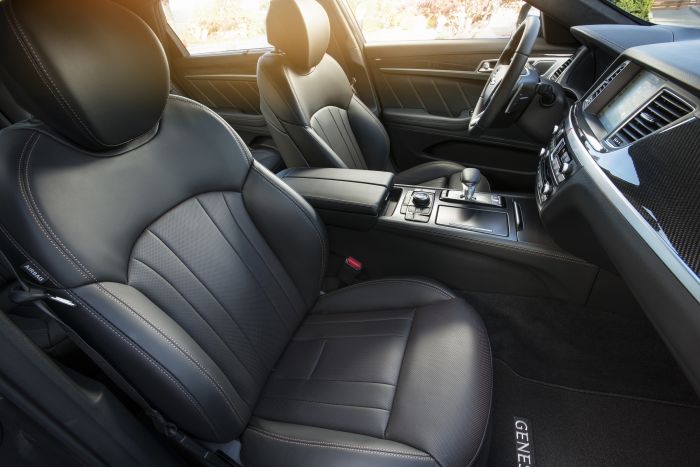 The brand is also taking the customer into account, offering several consumer-focused amenities and programs. Such as, for the first three years (or 36,000 miles) you get complimentary scheduled maintenance and valet service, meaning that someone will pick your car up at home whenever it needs maintenance and leave you a loaner vehicle. Translation: you don't have to lift a finger to get your car tuned up. It also comes with Genesis connected services (including connected care, remote, and guidance) and SiriusXM® Travel Link for the first three years.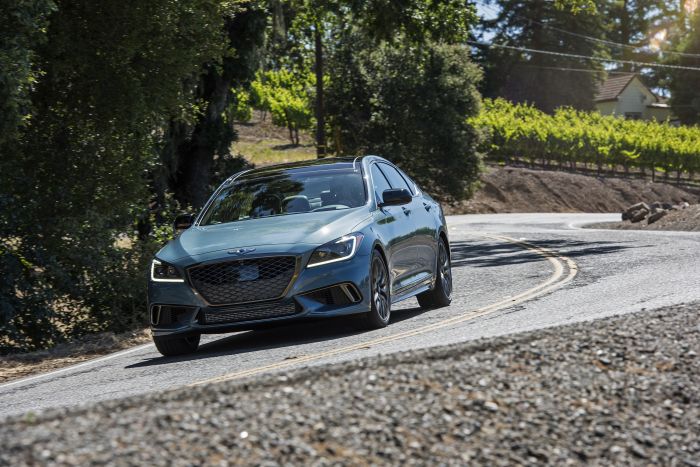 As lovely as the G80 Sport and the company that backs it is, Genesis still has a tough road ahead of them in terms of competing with brands that have much more name recognition. People generally stick with the names they already know and trust, and getting consumers to branch out will be an uphill battle. But if you're looking to give a new car a chance and break away from what is expected, you won't be disappointed that you tried the 2018 Genesis G80 Sport.