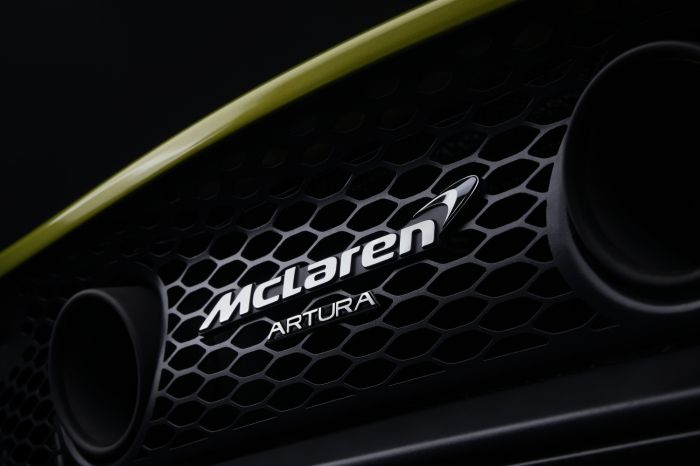 McLaren
2021 might turn out to be a great year for McLaren Automotive and the company is leaving no stone unturned with its supercar line-up. The British carmaker has entered the High-Performance Hybrid (HPH) class with Artura. Emphasising on hybrid future and greener technologies, McLaren believes the Artura would be a beginning of a new era. While it shares some of its DNA with its predecessor the McLaren Speedtail, but there's more than what meets the eye.
"Every element of the Artura is all-new – from the platform architecture and every part of the High-Performance Hybrid powertrain to the exterior body, interior and cutting-edge driver interface – but it draws on decades of McLaren experience in pioneering super-lightweight race and road car technologies to bring all of our expertise in electrification to the supercar class." said, Mike Flewitt, Chief Executive Officer, McLaren Automotive.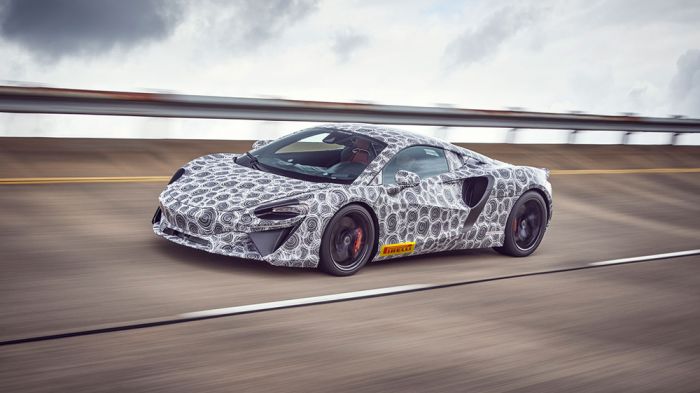 McLaren
Artura can run purely on electric power while delivering whisper-quiet zero-emission urban journeys – and we couldn't ask for more! The supercar debuts with an all-new compact twin-turbocharged V6 petrol engine and an electric motor driving the rear axle. According to McLaren, this combination is just as powerful as the V8, compromising on a few horsepowers but improved torque response at low engine speeds that delivers scintillating acceleration. The supercar builds on the 1,036 hp Hyper-GT's stunner performance with going from zero to 186 in about 12.8 seconds the top speed reached 250 mph, thus becoming McLaren's first High-Performance Hybrid series-production supercar.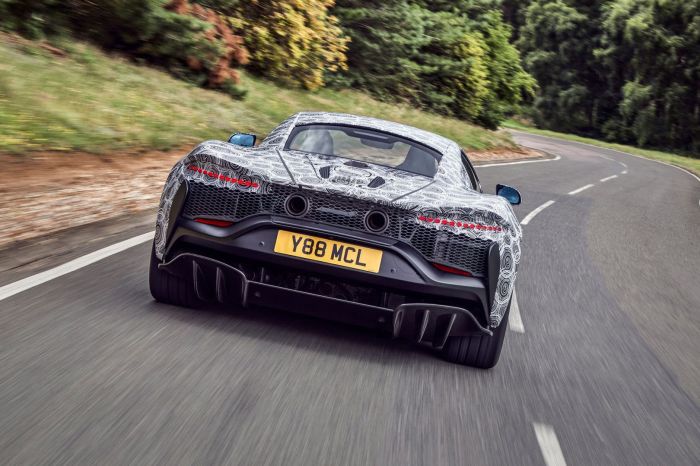 McLaren
Artura is the first car to be built on an all-new, platform architecture optimized for electrification and designed and manufactured in the UK at the McLaren Composites Technology Centre. The new Carbon Lightweight Architecture (MCLA) is considered to be the car's class-leading weight advantage while adding the base for the dynamic excellence inherent in every McLaren. The additional mass of the High-Performance Hybrid system, for example, has been largely offset by the application of weight-saving technologies throughout the chassis, body and powertrain.
Scheduled to debut in the first half of 2021, the McLaren Artura would truly be a masterpiece result of more than half a century of knowledge, experience and engineering. While McLaren hasn't revealed an exact price for the new supercar, the cost would lie somewhere between the 2020 GT ($210,000) and the 720S ($299,000).