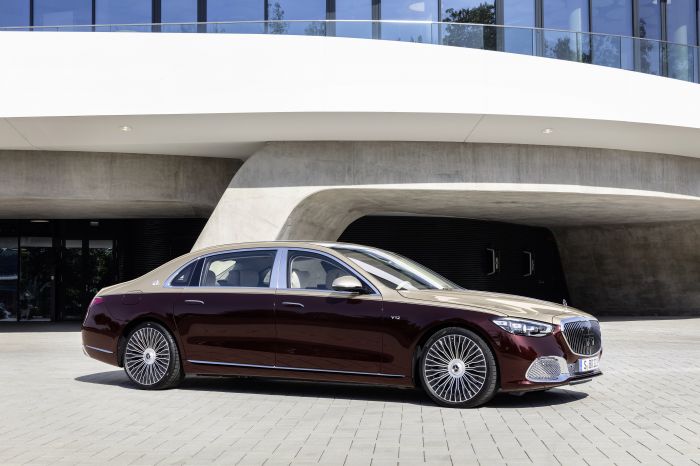 Mercedes-Maybach S 680
Since the market launch in 2015, around 60,000 examples of the Mercedes-Maybach S-Class have been delivered worldwide. In 2019, with approximately 12,000 units, Mercedes-Maybach S-Class cars were sold than ever before. Continuing the success story, the brand now combines the perfection and high-tech solutions of the only recently presented Mercedes-Benz flagship model with the exclusivity and tradition of Maybach.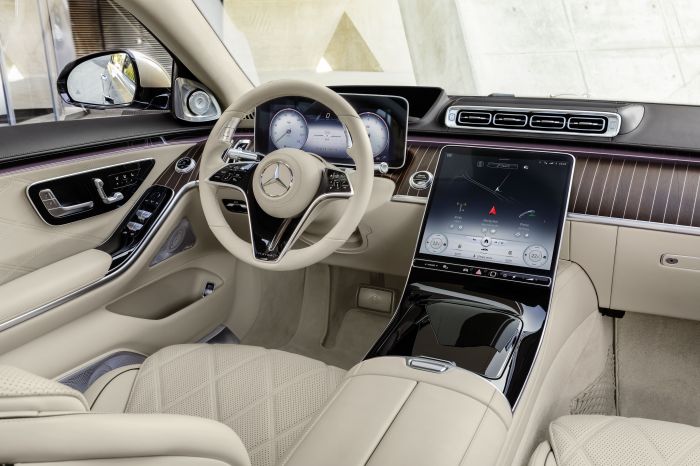 Mercedes-Maybach S 680
'With the new Mercedes-Maybach S-Class, we are emphasizing the progressive, modern approach of its exclusive product portfolio shortly before the 100th anniversary of Mercedes-Maybach automobiles,' says Dirk Fetzer, head of Mercedes-Maybach product management. 'As they did then, today's customers have high expectations of their exclusivity and individuality, elegant design and first-class standard of finish, all based on the very latest technology. Especially with respect to comfort, safety and design, the new Mercedes-Maybach S-Class has unique selling features in the hotly contested luxury segment.'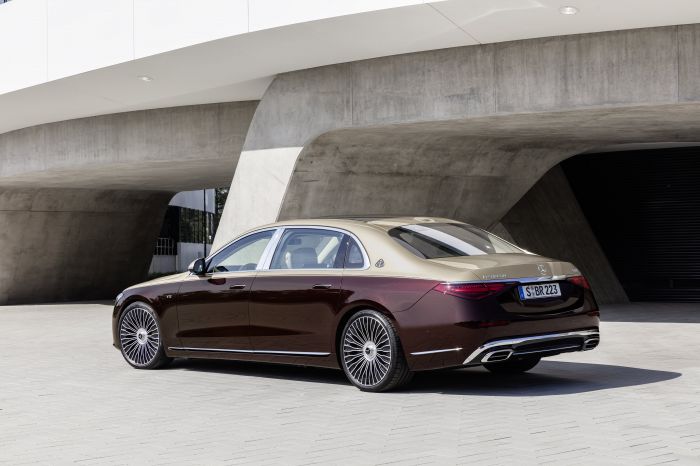 Mercedes-Maybach S 680
A two-tone paint finish can enhance the exclusive appearance of the Mercedes-Maybach S-Class with a dividing line that is applied by hand to the highest quality standards. Distinguishing features at the front include the distinctive bonnet with a chromed fin and the Mercedes-Maybach radiator grille, along with the wordmark, MAYBACH is elegantly integrated into the chrome surround of the grille.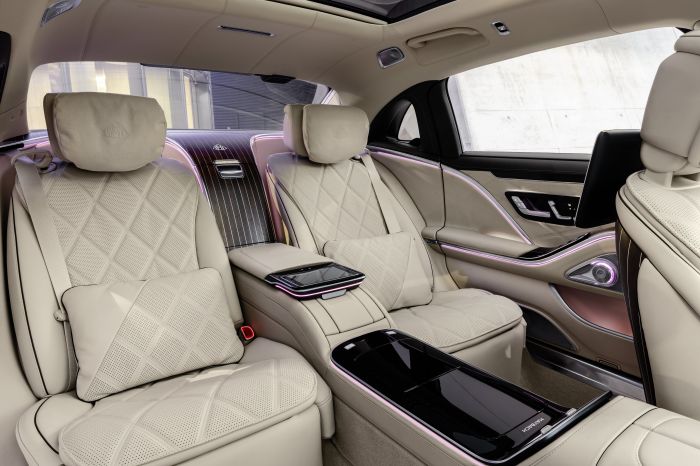 Mercedes-Maybach S 680
The rear doors are wider than those of the brother models, and the C-pillars feature a fixed quarterlight. The Maybach brand logo emphasizes exclusivity on the C-pillar. On request, the Mercedes-Maybach S-Class can be equipped with electrically operated comfort rear doors. The 18 cm longer wheelbase compared to the long variant of the Mercedes-Benz S-Class entirely benefits the rear. In each headlamp, DIGITAL LIGHT – optional equipment, has a light module with three extremely powerful LEDs with light refracted and directed by 1.3 million micro-mirrors.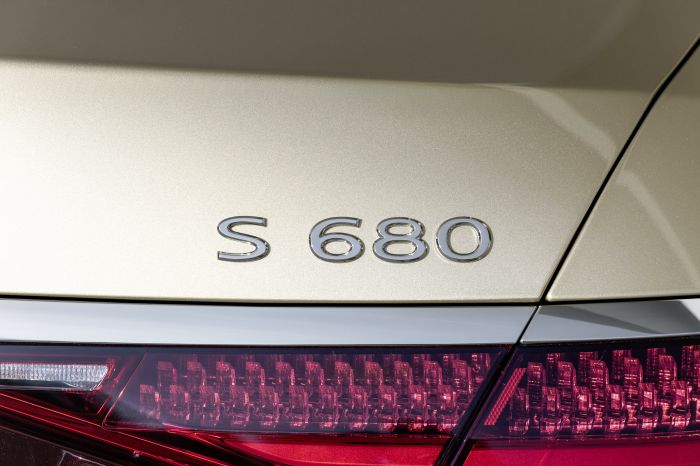 Mercedes-Maybach S 680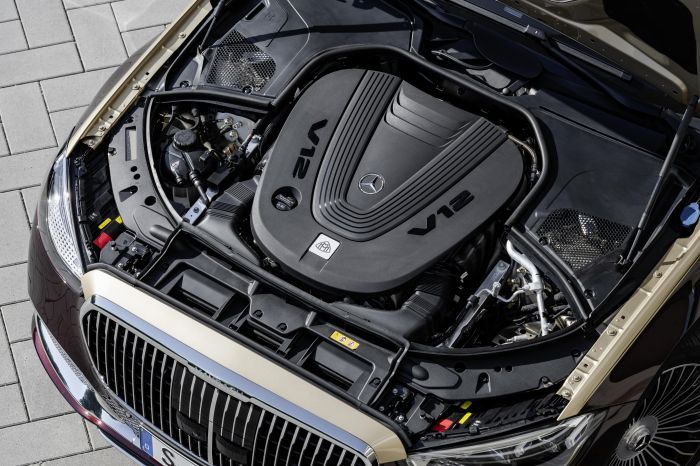 Mercedes-Maybach S 680
The interiors of the Maybach are as exquisite as the rest of the car. The sculptured look of the dashboard, center console, and armrests float above an expansive interior landscape. However, the highlight is the V12 engine that was previously announced to be discontinued. The Maybach S 680 features twin-turbocharged 6.0-liter engine V12, which develops 621 horsepower (463 kilowatts) and a stout 738 pound-feet (1,000 Newton-meters) of torque. The power is enough to propel the sizable luxury sedan to 60 mph in 4.4 seconds, while the top speed is electronically limited to 130 mph. This is also the first time for Mercedes-Maybach to have the V12 is routed to all four wheels through Mercedes' 4Matic all-wheel-drive system.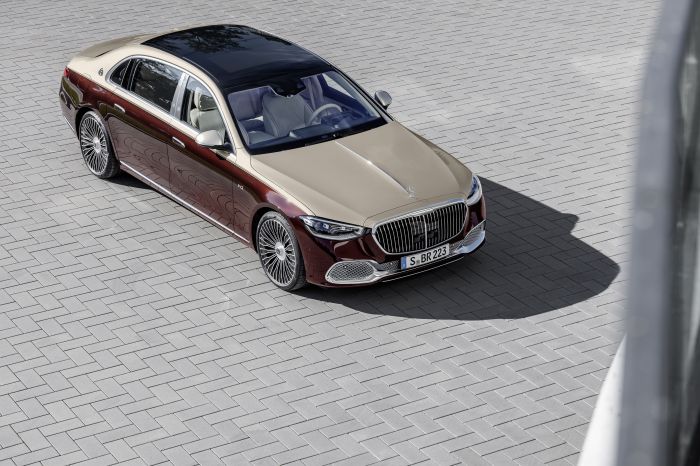 Mercedes-Maybach S 680
The Mercedes-Maybach S-Class can be ordered at prices of 164,565.10 euros or just under $200,000 dollars and is slated for the first half of 2022.