Bugatti
Bugatti's La Voiture Noire Is a Piece of Art With a Price Tag $18,000,000+
In 1934, Ettore Bugatti's son Jean developed and drove one of just four Type 57 SC Atlantic produced, a vehicle which was the most perfect and the fastest automobile of its time. Jean named his model "La Voiture Noire" – the black car. Unfortunately, the car disappeared without a trace shortly before the Second World War. It is now considered the automotive equivalent of the Amber Room, one of the greatest mysteries of the automotive world, and would be valued at an indescribable price. Eight decades later, Bugatti has reimagined the beauty in a new avatar for a special client.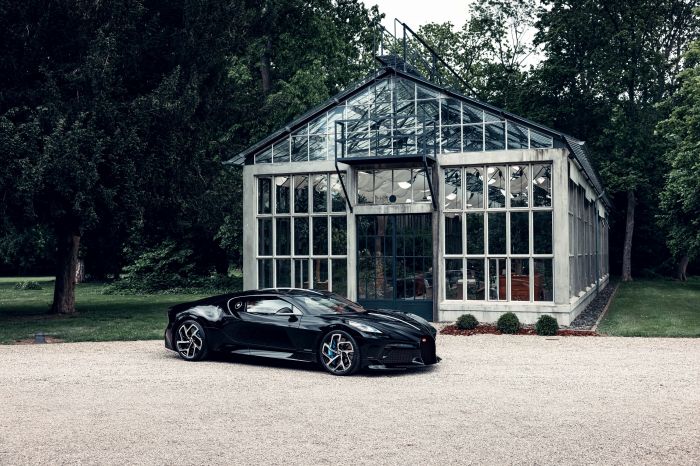 Bugatti
"We were rather in awe of the idea of developing the La Voiture Noire. No other vehicle in the long history of Bugatti has acquired the same legendary status as the Type 57 SC Atlantic and has become so synonymous with the brand. We had a great deal of respect for this historical responsibility as well as for the customer," explains Achim Anscheidt, Design Director of Bugatti.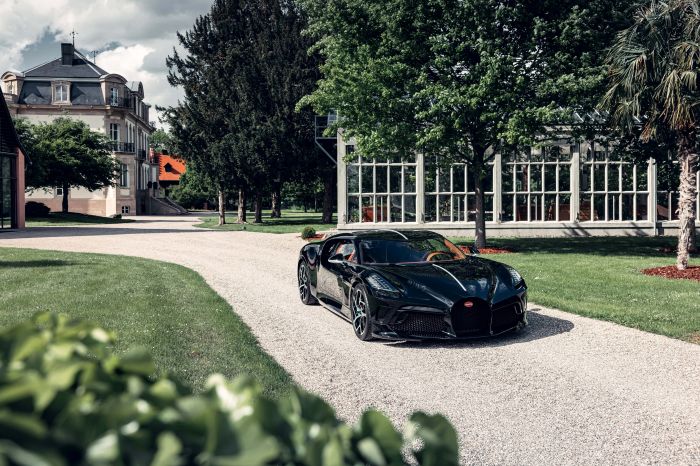 Bugatti
For the reinterpretation, the designers had to cast their minds back and seek to understand the automobile, the bygone times, the technology, the materials, and the creators – and then update this work to the 21st century. Paying homage to its predecessor, the La Voiture Noire is a minimalist coupe much like the Atlantic with cleaner lines and sans the large and dominant rear wing. La Voiture Noire features a unique surface finish – visible carbon fibre with a clear coat known as "Black Carbon Glossy". This finish generates virtually no reflections but adds to the character of the car. "With its use of visible carbon fibre in jet black, the coupe's breathtaking sculpture looks especially elegant. It's a veritable grand tourer that went from being a vision to a reality – a unique project which stands for Bugatti's full creativity and artistry." said Stephan Winkelmann, President of Bugatti.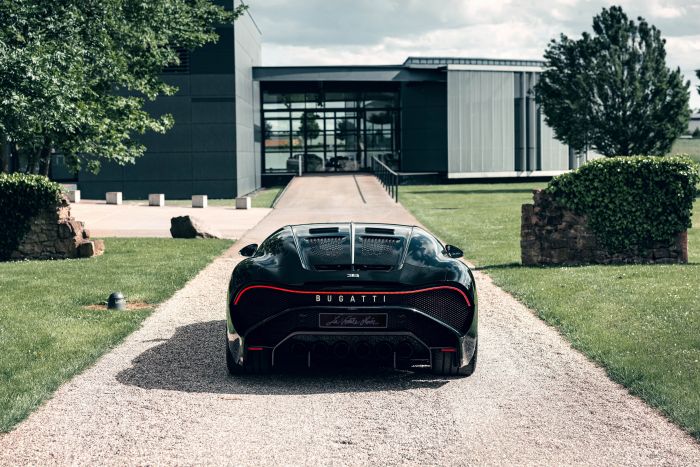 Bugatti
The car also features more than 25 individually milled lights elements per side in the headlamps. Six individual tailpipes serve as a nod to the vehicle's well-known template. The interiors of the LNV match the exquisite exteriors. With grain leather in Havana Brown majorly used aluminium inlays to create sophisticated contrast. The driving modes can be changed through a sophisticated rosewood switch.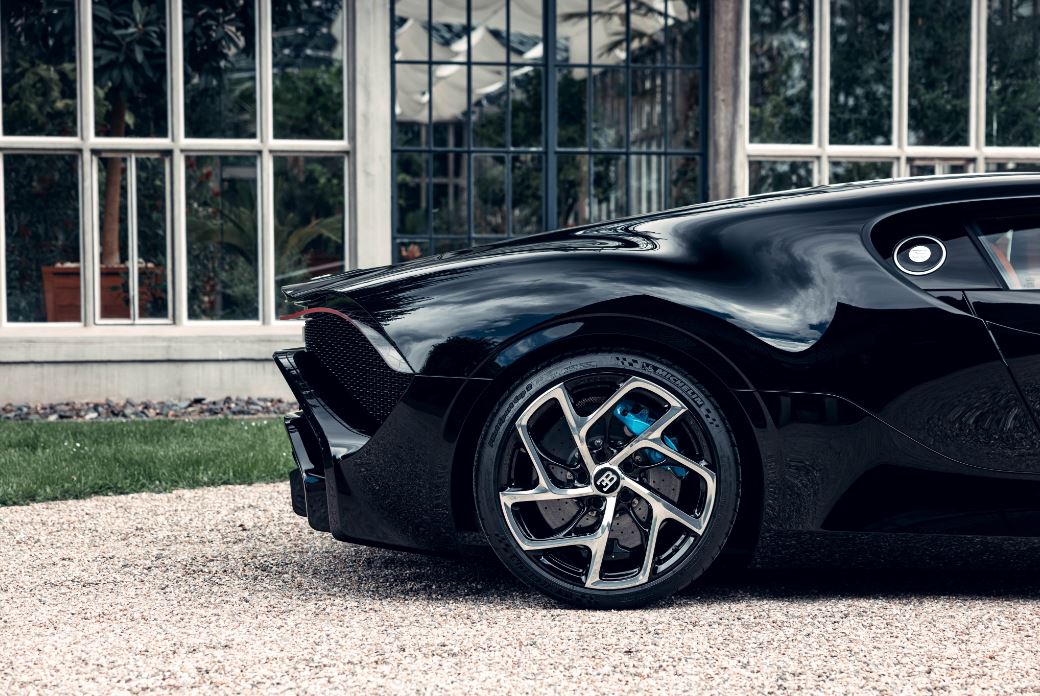 The LNV has been meticulously tested in the wind tunnel, on test benches, and then on test tracks and proving grounds covering the entire range of speeds. "The La Voiture Noire is the ultimate dream car for long distances such as a drive from Molsheim to Milan. The combination of perfect beauty and powerful drive culminates in this one-off as a declaration of love for the automobile," explains Achim Anscheidt.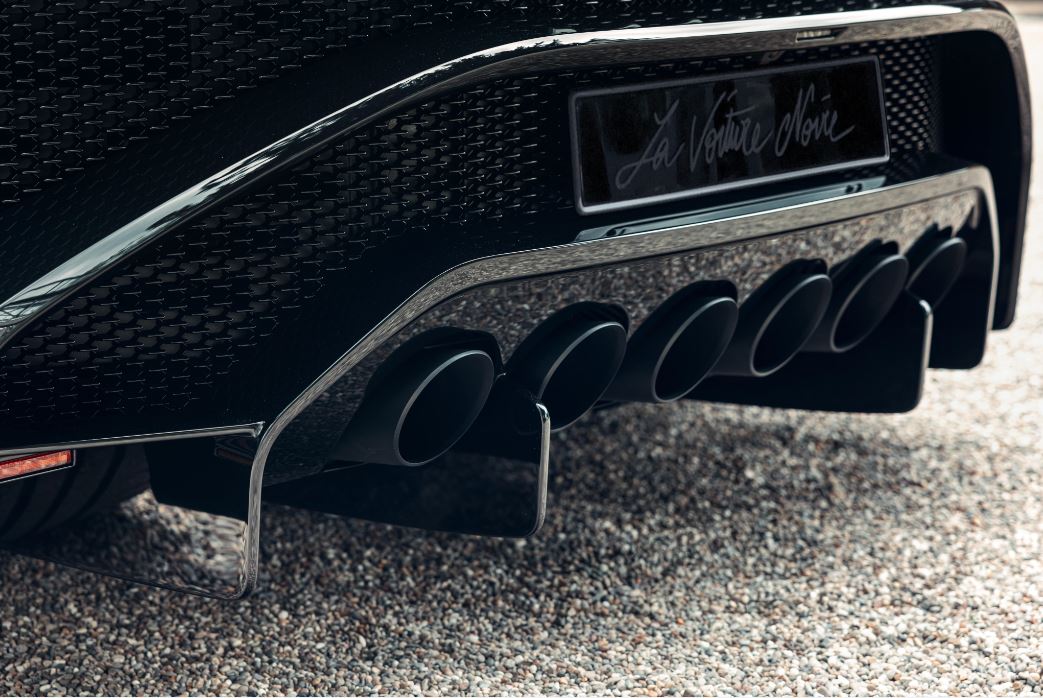 Priced at eleven million euros (before tax), the LNV features a quad-turbo, 1,479 hp 8.0-litre W16 engine is carried over from the Chiron, so the La Voiture Noire, too, will be among the fastest cars in the world.