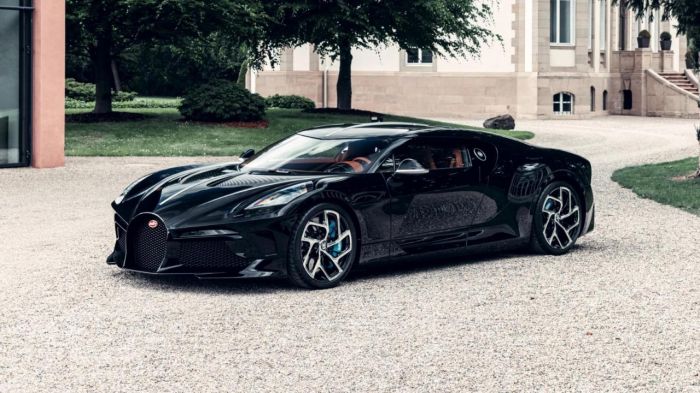 From JustLuxe content partner The Supercar Blog
It's been two years since the unveiling of the one-off Bugatti La Voiture Noire. It was first showcased as a concept at the 2019 Geneva Motor Show. Now, here it's in its final production form, all set to be handed over to the lucky owner.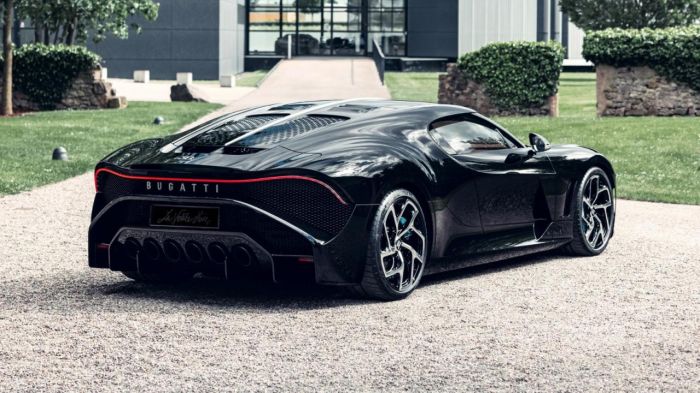 The La Voiture Noire was conceived as a tribute to the long-lost Type 57SC Atlantic owned by the company's founder Jean Bugatti. It's the ultimate coach-built Bugatti. A unique hypercar with an astronomical price tag of $18.9 million.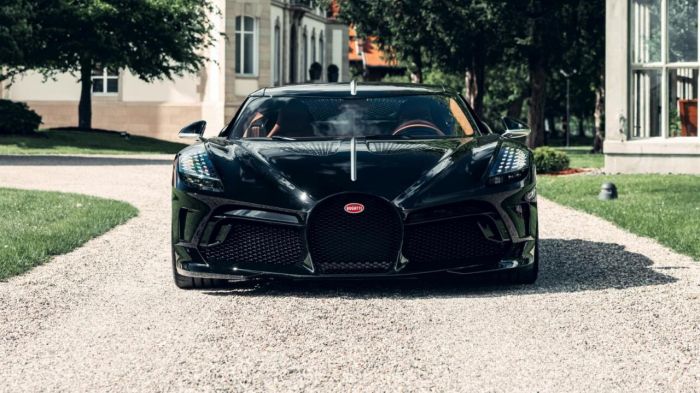 The production version stays true to the concept. It has a distinct front end with a large horseshoe grille and an unmistakable headlamp graphic. The rear features an unbroken strip of LEDs with the Bugatti lettering in the center.
We're so glad that Bugatti stuck with the frankly six exhaust tips. The wheels are also unique to the La Voiture Noire and are similar to those on the concept.
At the heart of the La Voiture Noire is the same 16-cylinder engine that powers the Chiron. The 8.0-liter W16 develops 1,500 hp and 1180 lb-ft of torque. It is highly unlikely that the owner will ever use all 1,500 of them.