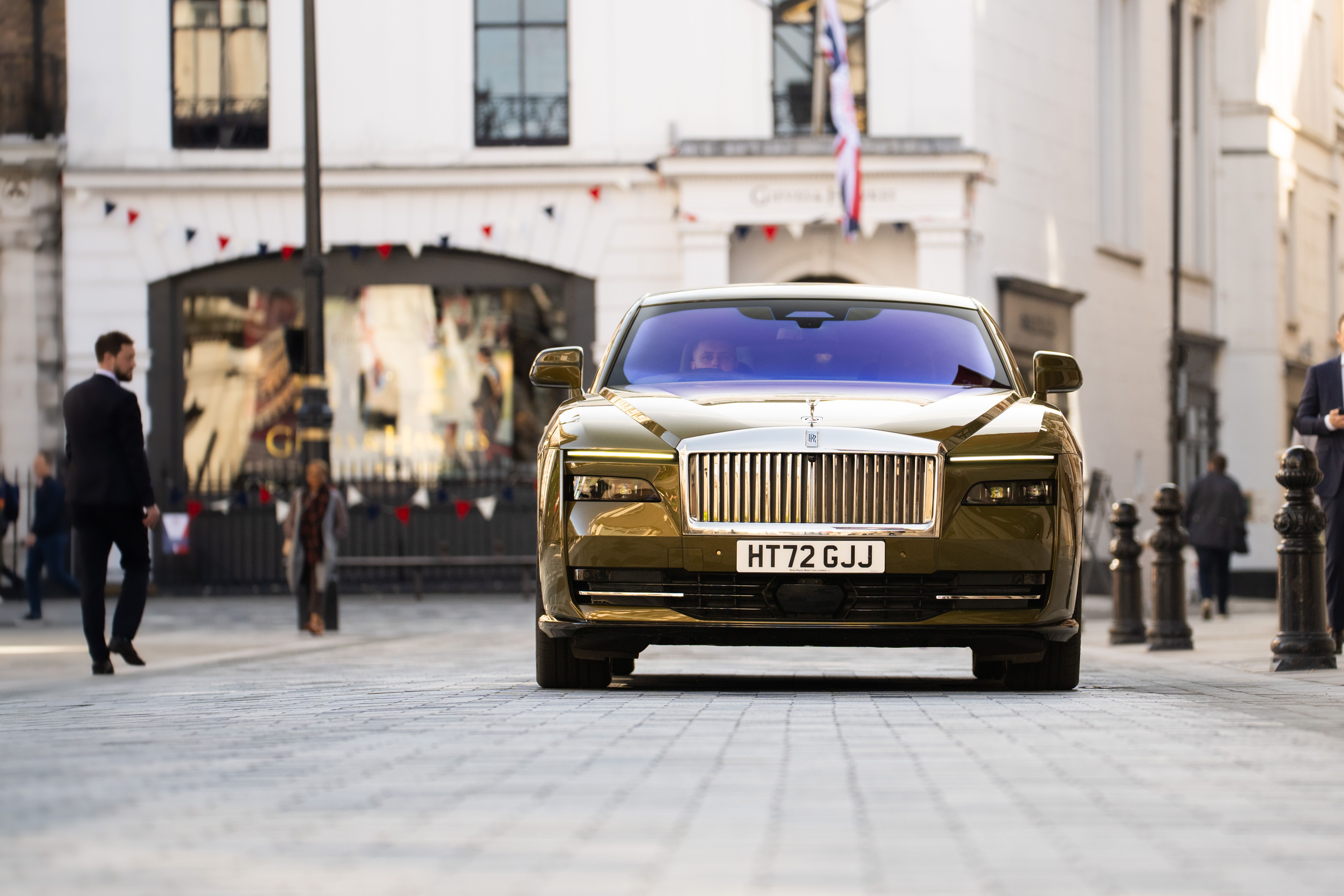 Rolls-RoyceMotor Cars'genre-defining all-electric super coupé, Spectre, has now concluded a historic and unique undertaking: a 1.5-million-mile testing program simulating more than 400 years of use. In the most demanding development process in the marque's 120-year history, Spectre has endured temperatures ranging from-40°Fto +122°F, and in conditions spanning from Arctic snow and ice to deserts, high mountain passes, and the world's megacities.
Every one of Spectre's 141,200 digital sender-receiver relations and 25,000 performance-related functions has been minutely observed, analyzed, and tuned by Rolls-Royce engineers, a process representing over 50,000 collective hours of highly skilled work.
This resulted in thousands of iterative improvements in everything from Spectre's acoustic performance, composure under cornering, and steering precision to its charge time, electric range, and torque delivery; each small in itself, but with an immense overall cumulative effect on the client experience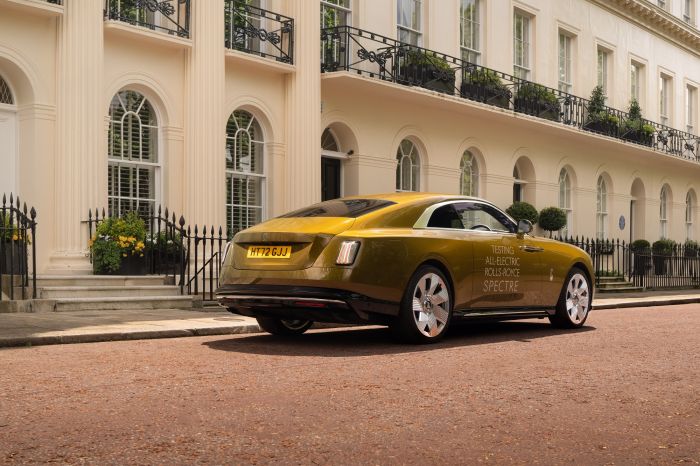 LIFESTYLE ANALYSIS
As a Rolls-Royce, Spectremustbe is more than just an engineering tour de force-it must also offer clients an authentic super-luxury experience. It has therefore also been subject to the marque's unique Lifestyle Analysis process, which has informed the development of every new product emanating from the marque's home in its Goodwood era. This additional testing program goes beyond standard automotive assessments to encompass how clients use the motorcar daily.
Lifestyle Analysis is based on the marque's detailed knowledge and understanding of the super-luxury consumer, and continuous intelligence-gathering across the luxury sector. It enables engineers to anticipate the very particular demands likely to be placed on a new Rolls-Royce and ensures that the final engineered and fashioned experience incorporates appropriate features and responses.
Using this knowledge, engineers have considered a range of variables of particular relevance to Rolls-Royce clients. For example, they have examined how Spectre's drivetrain performs on specific roads in and around the world's most exclusive enclaves, including Sanya Island in China, Dubai in the United Arab Emirates, Napa Valley in California, and London in the marque's home market.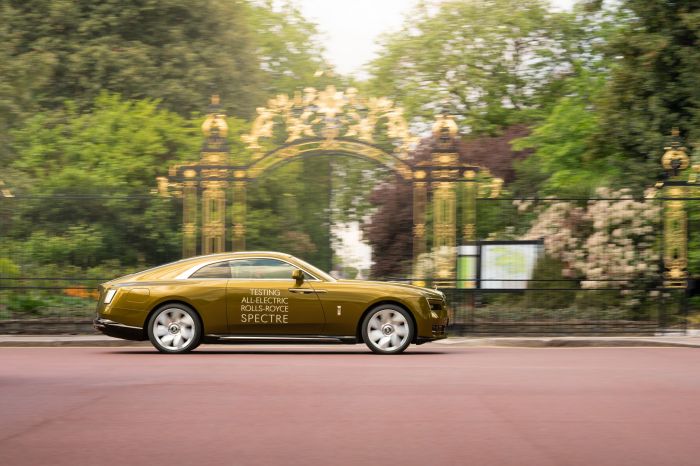 This testing is not limited to performance under highway speeds. Specific city center destinations are also used to ensure that features such as four-wheel steering offer the requisite maneuverability benefits to access areas roads and property approaches with limited space. Indeed, testing in and around the boroughs of Mayfair and Kensington and Chelsea, London, ensured the appropriate rear axle steering to approach key residential streets and luxury retail locations.
Similarly, given the environments Spectre will be in worldwide, many static testing procedures are undertaken that address key client concerns. These include if it is possible to hold a normal telephone conversation inside the motor car.
At the same time, it is parked alongside awaiting helicopter, the strength of the motor car's in-car internet connection between specific skyscrapers, and ease of access when placing specific objects inside the motor car–the long garment bags used to protect formal evening suiting and gowns.
As with technical road testing, the Lifestyle Analysis phase of testing is in place to highlight necessary adjustments to the motor car's specification or performance. For example, after testing the power-assisted doors on an exceptionally steep hill–replicating the steep driveways common to the hills of Los Angeles, California–engineers added gyroscopically and G-force sensors to ensure that doors open and close at the same effortless speed, regardless of longitudinal or transverse parking angles.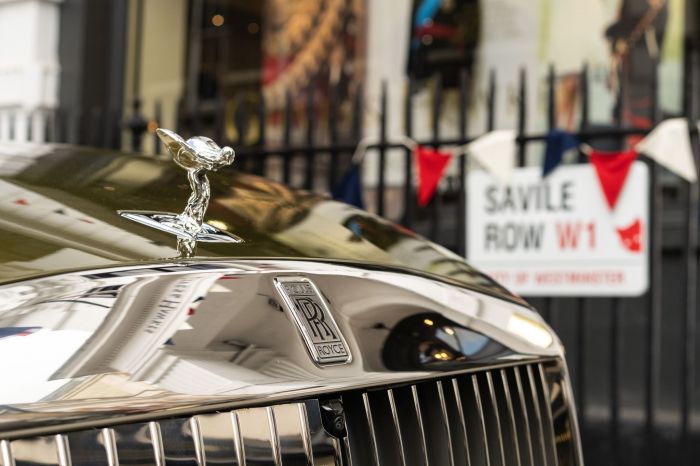 Additionally, one corner was used so frequently to test the steering precision of Spectre, which the marque's engineers believe is the most exact in Rolls-Royce history, they have named a switchback within the environs of Rolls-Royce's home in Goodwood, West Sussex,'SpectreCorner.'
Fittingly, during Lifestyle Analysis testing in London, the capital of Rolls-Royce's home market, Spectre completed its 1.5-million-mile odyssey in preparation for client deliveries, which will commence in the fourth quarter of this year.