McLaren's Next-Generation Bespoke Paint Techniques Set a New Benchmark
McLaren Automotive introduces the exclusive "Spectrum Theme," a mesmerizing multi-tone paint finish available only on their newest 750S series-production supercar. Crafted by the skilled paint technicians at McLaren Special Operations (MSO), the in-house bespoke personalization service, the Spectrum painting procedure employs cutting-edge techniques to push the boundaries of craftsmanship.
Developing the Spectrum Theme demanded the creation of new paint specialisms, making it a more technical feat than any previous MSO project. The concept revolves around separate shades of color that seamlessly blend, producing a tonal shift characterized by precision craftsmanship. This visual arrangement creates an illusion of light to dark within each stripe, giving a sense of speed and acceleration, even when the 750S is stationary.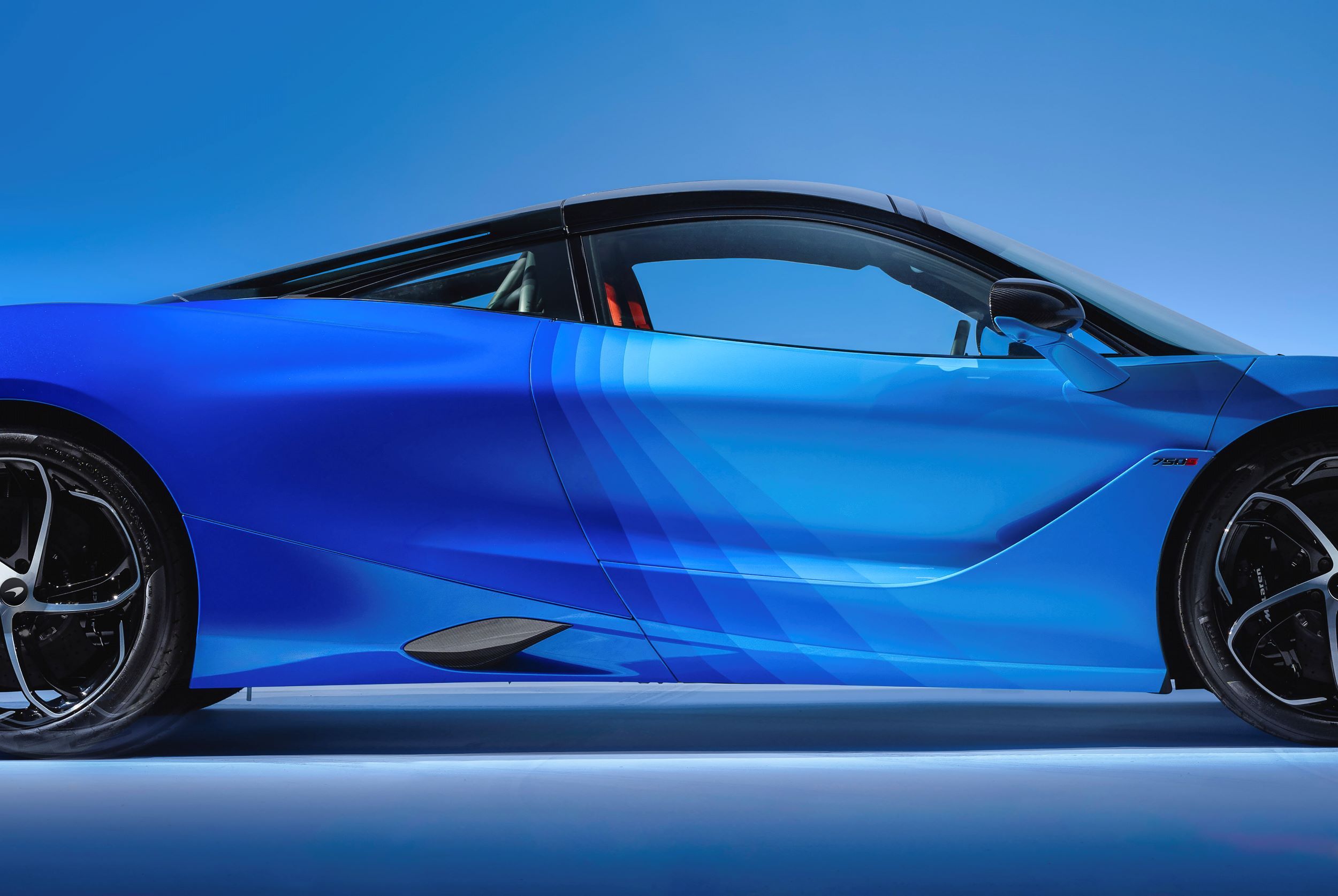 According to Michael McDonagh, Director of McLaren Special Operations, the Spectrum Theme represents a significant advancement for McLaren, showcasing the expertise of their paint technicians. The close attention to detail ensures that the Spectrum lines perfectly complement the 750S's exceptional bodywork, harmonizing with the car's wide-ranging technical innovations.
The Spectrum Theme is available in three striking variants: Spectrum Blue, Spectrum Grey, and Spectrum Orange. These themes can be combined with additional MSO bespoke personalization options, such as vibrantly colored leather trim, a custom dedication plaque, and extended visual carbon fiber door sills adorned with hand-painted Spectrum graded effect MSO logos.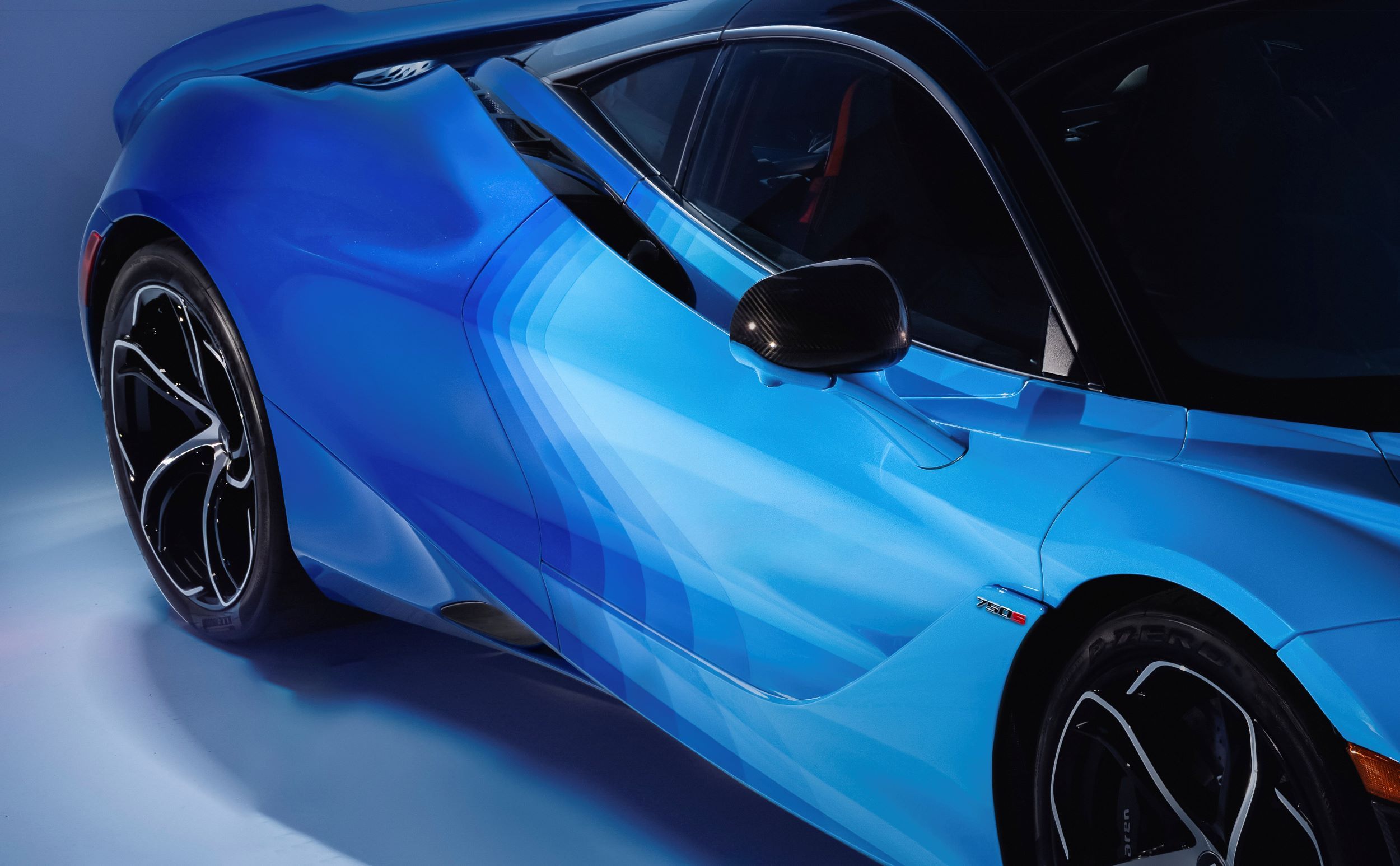 Beyond the pre-defined themes, customers have the option to specify unique colorways designed and delivered by MSO. Achieving the desired color shift within the Spectrum requires the formulation of new paints, expertly blending light and dark tones. Each Spectrum Theme is meticulously crafted, tailoring bespoke blends to achieve the desired outcome.
MSO technicians faced particular challenges when placing the Spectrum lines, considering the car's intricate aerodynamic sculpting and shut lines, including the dihedral doors. At the rear, the Spectrum Theme incorporates a subtle nod to the popular Velocity Theme offered by MSO. The seventh paint shade is a gentle Velocity fade that gracefully wraps around the back of the 750S.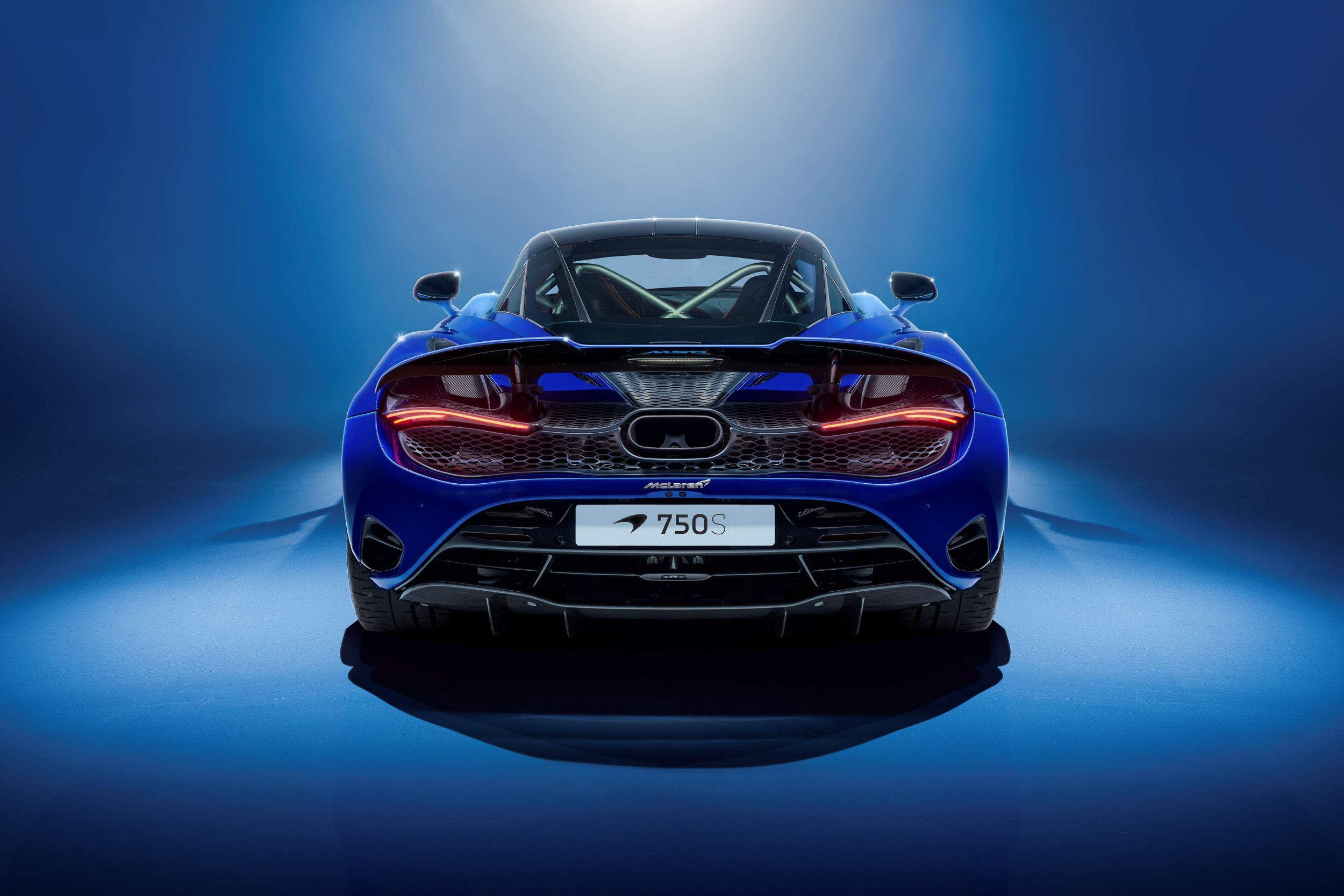 In summary, the Spectrum Theme introduces an exquisite and unique paint finish, pushing the boundaries of artistic expression in the automotive world. McLaren's dedication to innovation and craftsmanship shines through, offering discerning customers an exceptional and personalized driving experience.