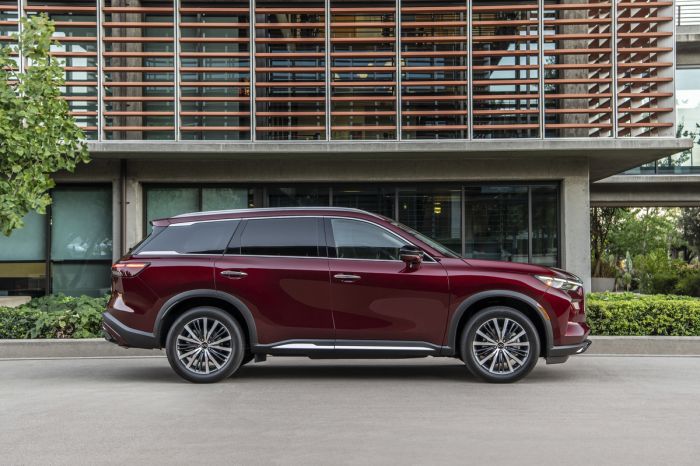 Courtesy
I took my family on a road trip in the Infiniti QX60 Autograph edition from Charleston, SC to Charlotte, NC and back. Whether in cruise control or navigating Charleston's cobblestones or the curvy roads around Lake Norman, it was solid, nimble, and always had more than enough power on demand. But what truly stood out to me was the Autograph's interior.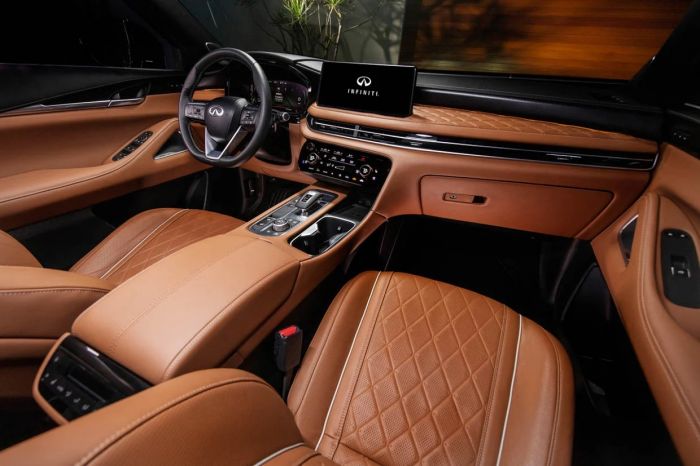 Courtesy
DESIGN AND INTERIOR
As mentioned above, inside the SUV is where the QX60 Autograph's design knocks your socks off. I was lucky to drive one with a tan leather interior in a warm and perfect Cognac hue. On the seats, it's quilted and perforated for coolness, and even the dashboard is clad in quilted leather. Every surface you touch inside feels luxurious. It's a cabin you look forward to getting into, and long hours on the road don't seem so bad. If I had to spend a lot of time on the road in my car, and I wanted a vehicle that made me feel indulged without requiring me to drop the better part of a hundred grand, the QX60 would be high on the list. Even showing it off to my car-collecting brother-in-law, a Danish industrialist who only drives six-figure cars, he was thoroughly impressed. It's rare to impress a stoic Dane, let alone a meticulous car-loving one.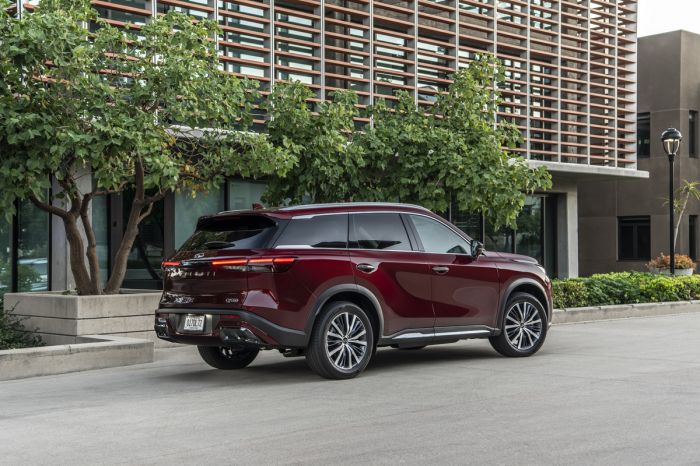 Courtesy
The exterior styling of the QX60 is more muscular than Infiniti's mid-sized SUV has ever looked in the past, mainly thanks to the rear flanks that are more angular than bubbly, a bold front grill, and 20-inch wheels. It's the best-looking QX60 ever, in my opinion, though I'd love to see it acquire even more right angles in the future.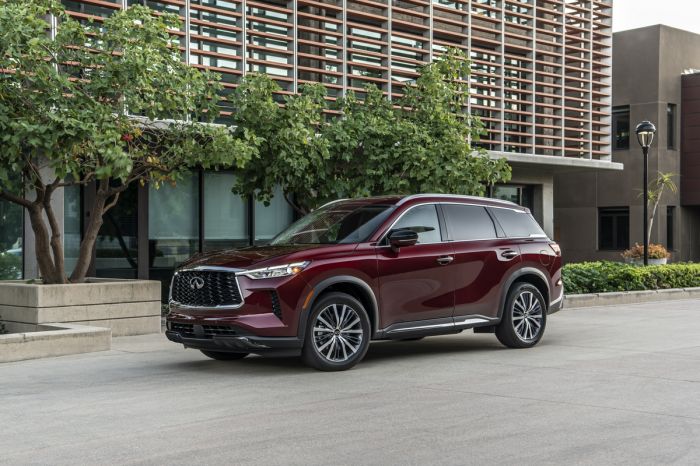 Courtesy
EXPERIENCE AND PERFORMANCE
My press model was AWD, and the 295-horsepower direct injection V6 got (at least on paper) 20mpg in the city and 25mpg on the highway. Because you're not ever waiting for a turbo to give you that burst of speed, the engine always had a solid and steady dose of power on tap; something that feels right for an SUV that can actually tow up to 6,000 pounds.
It occupies that sweet spot between a smaller SUV that lacks the room for a family of four and all your gear, and the full-size territory where you feel like you're bringing the house with you on a road trip. It was plenty spacious for all of us, but still steered nimbly and the weight-to-power ratio felt right.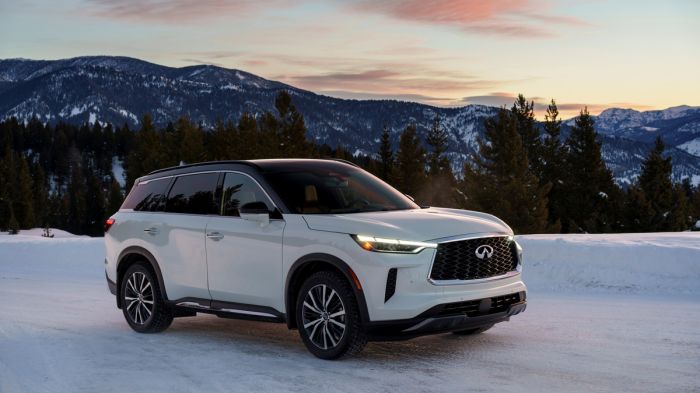 Courtesy
FINAL THOUGHTS
Cars are so good these days that I think it's more important to try to convey the experience and the feeling they give you. You can read the stats online; what you can't easily do is find out what it feels like to spend several hundred miles and several days getting to know a car. It can leave you with a blank space in your mind, or the feeling can stick with you for a number of reasons. For the QX60, I still think about that tan leather, and how happy I'd be road-tripping in that comfort for years to come. As many SUVs previously seen as affordable creep into the 50k territory thanks to lingering, Covid-era "market adjustment" fees, I think it's time to take another look at a well-priced luxury SUV like the Infinity QX60, which can be had starting at around 49k, or in the Autograph Edition I drove for around 63k.