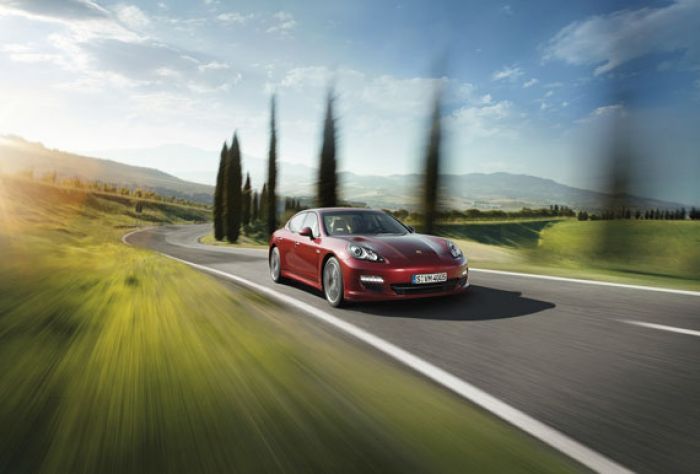 Luxury Cars:
Porsche introduced two new Panamera models at the Beijing Motor Show. The Panamera and the all-wheel-drive Panamera 4 feature the same 3.6-liter V6 300 horsepower engine. The U.S. models will have Porsche's new seven-speed double-clutch gearbox as standard equipment.
Both models arrive for sale in the U.S. in June. The V6 AWD Panamera 4 has an MSRP of $78,900, and the V6 Panamera, with rear-wheel drive, sells for $74,400.
The Panamera has received various awards and recognition since its debut in October 2009. The Panamera Turbo is Playboy Magazine's 2010 Car of the Year. The super sports sedan also received Edmunds Inside Line Editors' Most Wanted Award, and many other awards, citations, and accolades.

Porsche Panamera S

Porsche Panamera 4S

Porsche Panamera Turbo

Porsche Panamera 4

Porsche Panamera