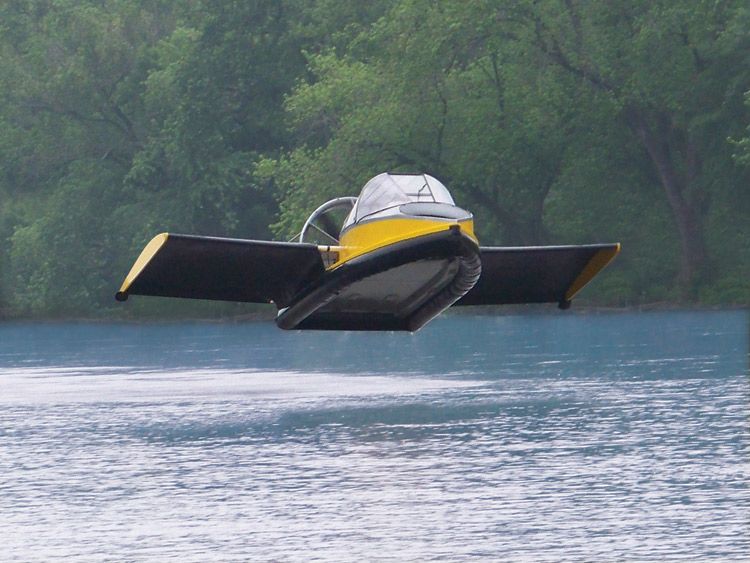 Photo Credit Hammacher Schlemmer
The Flying Hovercraft from Hammacher Schlemmer, who boasts "Offering the Best, the Only, and the Unexpected for 164 years," is an amazing vehicle that is sure to rank as one of the year's
best water toys
; however, it will cost you around $190,000. This incredible machine can travel at 70 miles per hour and is powered by a 130 horsepower, twin cylinder liquid-cooled gasoline engine. The Flying Hovercraft operates in both fresh and saltwater and also has the ability to glide over 30% inclines of soft terrain including sand, snow, mud, desert, and grass.
The thrust propeller and 1,100 rpm 34 inch lift fan inflates its nylon skirt, enabling the craft to hover above the ground, while a joystick controls three vertical rudders. Two nine-gallon gasoline tanks allow the
luxury sports boat
to travel for around 160 miles and can support about 600 pounds of weight. Despite the craft's dual nature, the vehicle requires boating registration.
Hammacher Schelmmer is America's oldest catalog of goods, offering a diverse range of electronics, apparel, personal care, as well as sports and leisure products. To learn more about the hovercraft and the company's other offerings visit
Hammacher.com
.