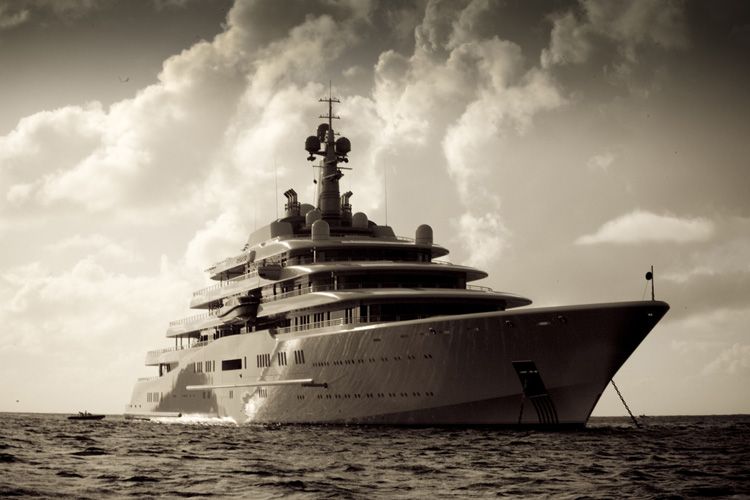 Photo Credit martinvarsavsky | Flickr
Russian billionaire Roman Abramovich has brought Eclipse, the world's largest private luxury yacht, to New York City for the first time, ever where it will reportedly remain docked for over a month. Over the weekend the oligarch, who is worth $12 billion, docked the $800 million, 557-foot vessel in Midtown Manhattan in a berth usually occupied by a cruise ship where it has attracted hordes of onlookers. A spokesman for Abramovich refused to comment on the reasons for Eclipse's unexpected arrival, but insiders have speculated that it has something to do with his pregnant girlfriend Dasha Zhukova, who is expecting the couple's first child in the spring and may be seeking medical attention in the world capital. 
CNBC reports that Abramovich is most likely using the yacht as an alternative to a hotel or private residence as it offers more room for his numerous security staff and entourage. As we've reported in the past, Eclipse also has many protective features such as a missile defense system, armor plating, bullet-proof windows and a laser shield system designed to deter paparazzi. The yacht also has a submarine, discotheque, private cinema, two swimming pools and two helipads. It carries a crew of 80 and can accommodate 62 guests. After docking in St. Bart's over New Year's where Abramovich maintains a lavish estate, Eclipse journeyed to Bermuda before arriving in New York.