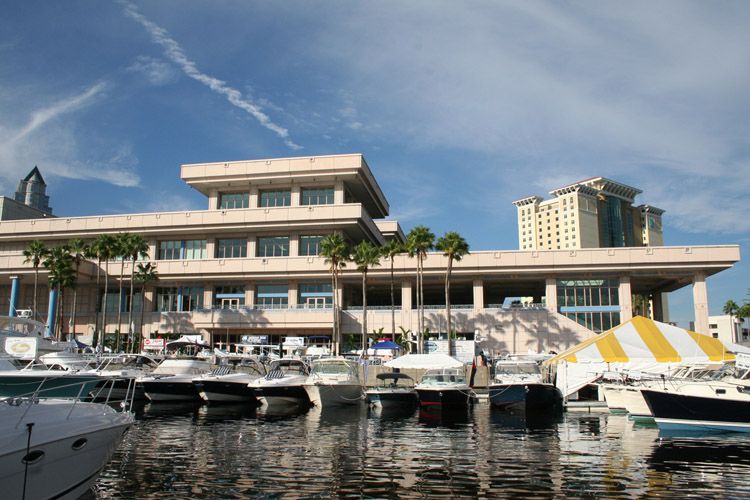 Photos Courtesy of Tampa Boat Show
The 48th annual Progressive Insurance Tampa Boat Show will feature hundreds of new boats and exhibitors, with various events and activities to enjoy right on the water. This year's three-day show runs from September 6—8.
"From fishermen to divers and novice boaters to experienced captains, the Progressive Insurance Tampa Boat Show has a wide range of activities to entertain and educate people of all ages and experience levels, including on-the-water training, a chance to SCUBA, dozens of boating and fishing seminars, and much more," said Larry Berryman, show manager of the Tampa Boat Show.
Jonathan Hillstrand, the star of the Discovery Network's Deadliest Catch, will be among the celebrities participating in the proceedings, signing autographs and conducting interviews. Anyone over ten-years-old will be able to try diving out by plunging into the heated 15,000-gallon "Be a Diver" tank. If that's not your style, maybe brush up on your boating skills via the Discover Boating Hands-On Skills Trainging series, which will cover docking, anchoring, multiple rafting techniques, and many other boat-related safety issues. Other activities include scuba diving and sports fishing seminars.
 "If you're in the market for a new boat, or the latest nautical toy, the Bay Area's largest boat show won't disappoint," said Mr. Berryman. "The exhibiting dealers are bringing more boats — bigger boats — than they have in nearly a decade."