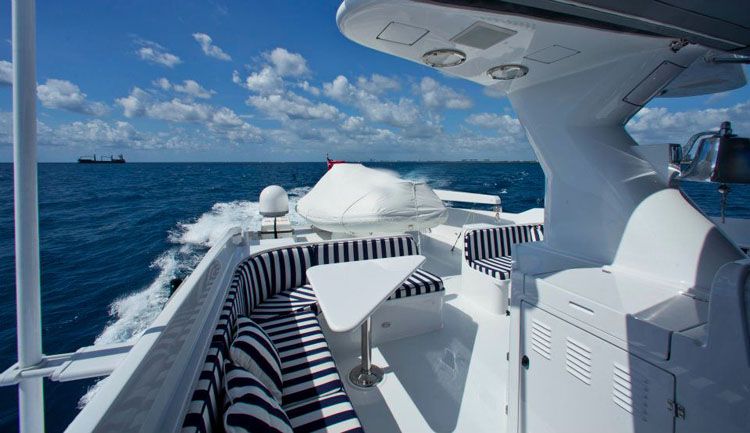 Photos Courtesy of 26 North Yachts
Fort Lauderdale-based brokerage 26 North Yachts recently reworked their website to better focus on the broker's expertise on 70- to 140-foot superyachts. Hoping to draw in a bigger luxury audience, the new site was designed to highlight the range of yachts the company is most familiar with.
"For buyers and sellers in the 70' to 140' motor-yacht range, 26 North Yachts is the destination," said Mike Carlson, co-owner/broker. "Just like a realtor doesn't claim to know every neighborhood in the world, a yacht broker shouldn't claim to know every sized boat in the world. We know this market better than anyone else out there after working with 70- to 140-foot yachts from every angle. We've lived aboard these boats, we've worked on them, we've been to the yards, we've sea trialed in the most treacherous conditions; we know the boatyard leadership."
"The seller knows that a listing with us immediately meets our buyers' criteria, and our buyers can come to one expert in their range for their market," said Nicholas Scherb, co-owner of 26 North Yachts. "In addition, visitors to our re-launched website will already have the listings narrowed down [to] the range and quality they're seeking."
The brokerage represents the finest motor yachts worldwide in the 70- to 140-foot range and extends its service across oceans. From sales of motor yachts to chartering, 26 North Yachts is an exclusive brand in today's market.
The owners, both excited about the redesign, claim that the company's extensive database distinguishes it from other yacht and luxury boat brokerages.