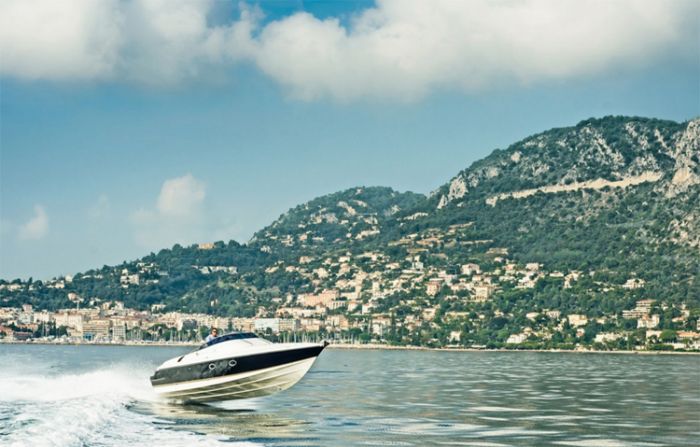 Photos Courtesy of Hunton Powerboats
The British are coming...and many boat lovers in the U.S. cannot wait!
British-powerboat manufacturer Hunton, which is referred to as the "Aston Martin of the seas," recently announced that it is going to begin selling its high-performance luxury powerboats and tenders in the USA. Connecticut-based company Total Marine will be the exclusive U.S. distributor of the Hunton line, with the XRS37 model being the very first distributed.
"The XRS37 is the ideal first boat to bring. A true performance boat, it perfectly reflects the fantastic design and bespoke features that make Hunton such a legendary brand in the UK and Europe," said Fiona Pool, managing director of Hunton. "We've had a fantastic year both at home in the UK and in the South of France, but to cap the year off with our official partnership with Total Marine is the icing on the cake. We have seen the success of great British brands, such as Aston Martin and Range Rover in the U.S., and we're thrilled to think that we're taking our first steps along the same line."
The XRS37, which is actually longer than 37 feet, has a top speed between 50 and 60 knots and a range of 250 nautical miles. Its handcrafted interior is designed in the style of fine British furniture, according to the company. The exterior of the ship is charcoal grey.
In addition to the XRS37, the Hunton product line includes three other models: the XRS43, the 1005, and the 830 tender. The firm also conveyed that a new model, the EQ52, is slotted to make its debut in 2014. Every Hunton boat is hand-built to the customer's specifications, allowing a client to collaborate with the firm's design team to build each watercraft uniquely.
The XRS37 is going to be introduced to the media officially today at the Delamar Hotel in Greenwich, Connecticut.