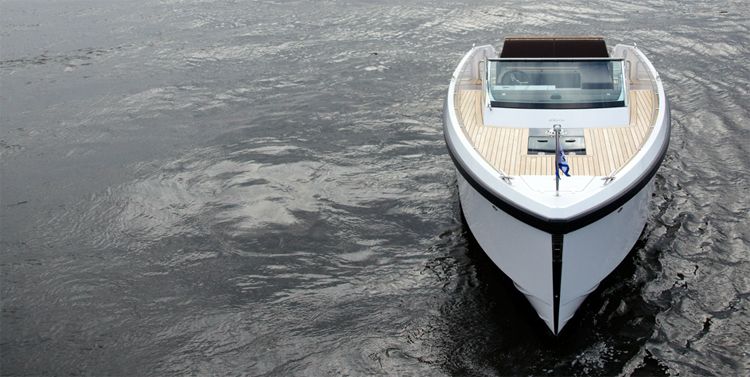 Photos Courtesy of Delta Powerboats
Swedish yacht manufacturer Delta Powerboats is off to a great start, having sold its first Delta 26 Sports Cruiser in Taiwan within 100 days of launching its new model on the island.
The 26 Sports Cruiser is one of Delta Powerboats' smaller models, measuring 8.3 meters in length, with a seating capacity of eight adults and a safe range of 200 nautical miles. As a space-saving feature, the seating area converts to a sun-bed to help perfect your tan.
The powerboat includes a small bathroom in the forward cabin, a small kitchen under the driver's seat, and a mini-fridge available on the deck. Like all Delta boats, the 26 Sports Cruiser is manufactured from carbon fiber, which not only ensures safety at high speeds, but results in a lightweight boat with very low fuel consumption.
"It is an amazing accomplishment to have sold our first boat in Taiwan within 100 days of launching our brand," said Tee TzerYu, general manager of the Asia Pacific area. "We are especially excited as Taiwan's marinas are just starting to develop for sea leisure sports like boating and now we're already a part of it. Taiwan is such a beautiful island and we can't wait to take more customers on sea trials to enjoy the amazing view of the coastlines."
The company points to the quick sale of the 26 Sports Cruiser, along with the new marinas sprouting up around Taiwan, as evidence of the growth of the yachting culture in the Asia Pacific region. In addition to this model, the firm also recently introduced the Delta 88 IPS, a much larger boat at 26.3 meters in length, to the Taiwanese market. Two Delta 88 IPS models have already been sold outside of Taiwan.