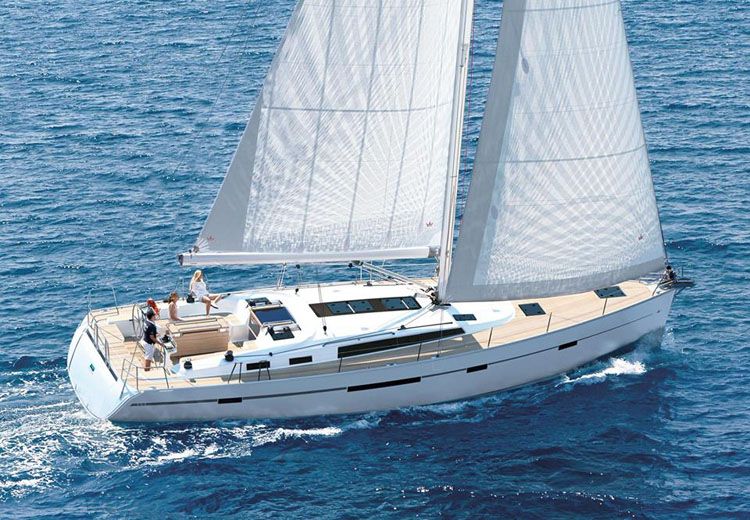 Photos Courtesy of No Stress Yachting Ltd.
No Stress Yachting is on a mission to improve on the yachting expeditions currently available on and around the Greek islands, which range from bare-boat to skippered yacht charters on both sailing and motor-powered vessels. The charter firm has numerous ships in its fleet and offers water-centric expeditions focused on sailing and water-sports. The company is confident that it has a yachting vacation that can cater to anyone's needs.
Along with its over-the-top charters, No Stress Yachting also offers packages that include the rental of luxury residences in the area. The availability of affordable flights and reasonably priced berthing fees is a call to action for many yachtsmen seeking a better return on their leisure-time investing. It is possible to book a bespoke charter and experience the area as intimately as the locals take it in.
There is also a villa available in Kassiopi, which is on the northeastern side of Corfu. It features three bedrooms and can accommodate up to eight guests. The lodgings include a living room, kitchen, media room, small gym, and an infinity pool overlooking the bay.
Additionally, No Stress Yachting offers "flyboarding" expeditions, which for many is a new and unique experience that takes other forms of water-recreation to a new level. The experience is offered in 30-minute, half-day, and full-day packages. While it is speculated that anyone can participate, there is a short training program to get patrons up to speed.
The private-marine firm can even assist travelers in relocating their vessels to the Greek islands, making it their new home base, and if you're interested in offering your own luxury yachts for charter, the company has turnkey management programs.