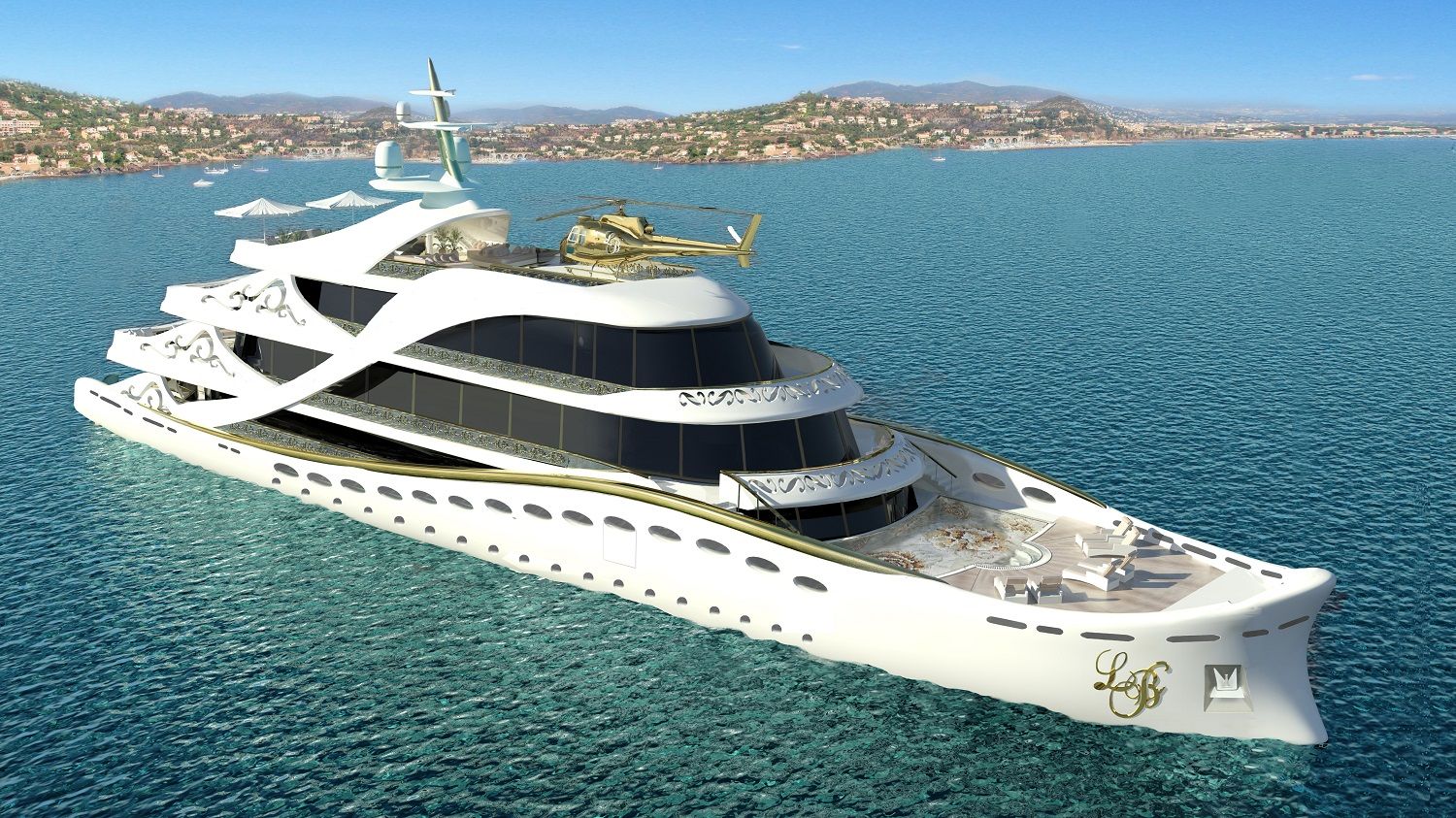 Photos Credit: Lidia Bersani Luxury Design
Lidia Bersani Luxury Design calls their La Belle vessel the first mega yacht designed for a lady. To be honest, it looks like it was designed specifically for Karl Lagerfeld. The 80M La Belle is covered in gold and Swarovski crystals, from countless chandeliers and wallpaper to furniture pieces and the exterior trim. Though these are only concept photos, we can only imagine how blinding the opulent ivory boat would be in person.
Suitable for up to 12 guests, the luxury yacht features a large master bedroom on the second deck with its own private terrace, and five guest suites. Spanning the five decks are several lounges and dining areas; a spa with a hydro-massage pool, sauna, hammam, infrared sauna, snow room, and ice fountains; a fitness club with an outdoor Jacuzzi; a library with a fireplace; disco club; movie theater; swimming pool; cocktail bars; and of course, a helicopter landing pad.
Other than the flowery interior dressings and décor, there are no further details on why this ship was made just for ladies—other than the fact it was designed by one. But we're willing to bet it also appeals to men as well (we're looking at you, Prince).