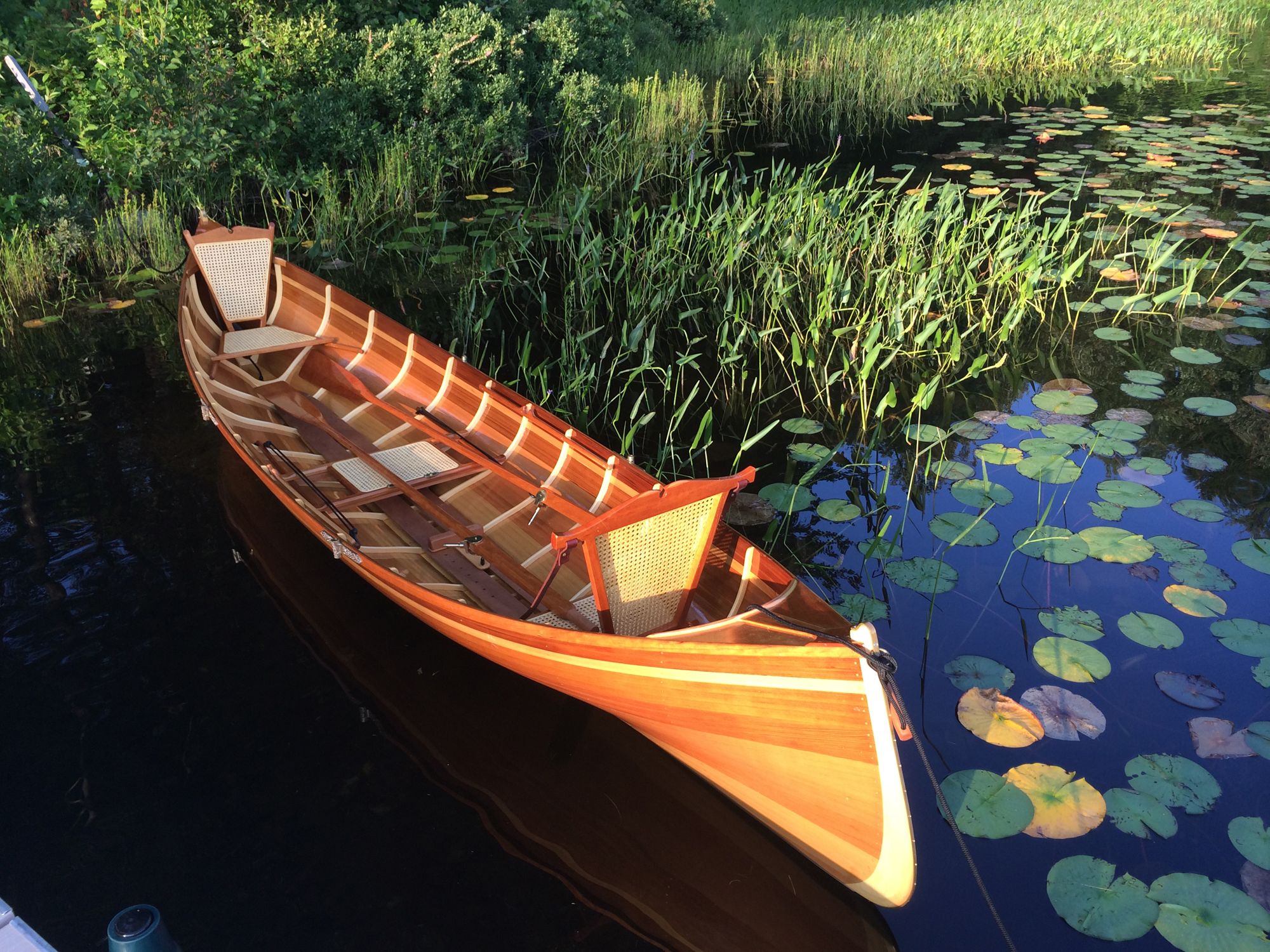 Photos Credit: Adirondack Guideboat
We've covered plenty of high-powered yachts and sailboats, but it's about time for something a little simpler. Based in Vermont, Adirondack Guideboat is a small company that handcrafts gorgeous vessels from Kevlar and cedar. If these are good enough for Martha Stewart, who owns one herself, they're certainly good enough for us.
Adirondack Guideboat is owned and operated by two brothers, Justin and Ian Martin, who started working for Adirondack under the founders back in 2000. In 2012, the duo then bought the company and have since kept the brand's stellar reputation for high-end guideboats and sailing dorys intact.
Though guideboats may look similar to canoes, they're in fact very different. Because passengers sit much lower in the boat, nearly on the floor, guideboats are far more stable than canoes. They are also rowed (not paddled) with long oars, and need to be lightweight and easy to carry. The design has stayed relatively unchanged from the early 19th century when they were used for hunting.
While they make several different models, the Cedar Guideboat is by far our favorite—and Martha Stewart's, who bought a 15-footer years ago. Available in lengths ranging from 13 to 19 feet ($14,960-$18,040), the wooden boat takes over three months to craft and is incredibly detailed. Over 120 wood pieces are made for just one unit, which keeps much of the same design elements as its predecessors (like the trademark "ribs" along the bottom).
Built when ordered, it may take up to six months for your guideboat to be made—especially during rush seasons—so be patient.