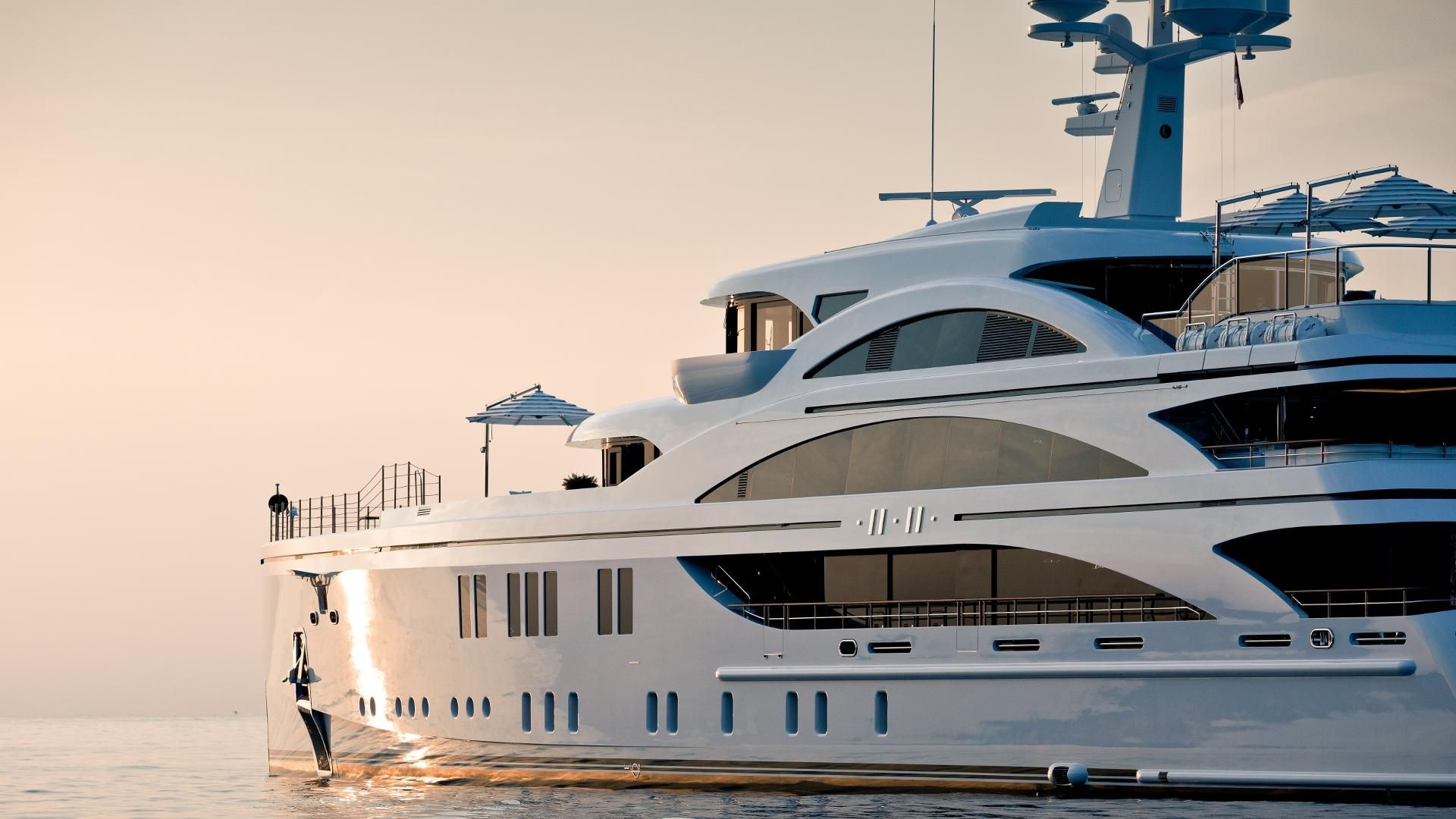 Miami is full of luxury yachts right now, with three major shows going on at one time. If we had to choose one though, we would pick Yachts Miami Beach and Benetti's $73 million II∙II superyacht is why. First unveiled in Monaco, the 200-foot beauty boasts an attention-grabbing vertical axe bow and four decks designed to make you swoon.
With a top speed of 17.5 knots (20 mph), the privately owned II∙II can accommodate 12 guests across six cabins. With tons of marble and stainless steel accents, the décor has a very distinct art deco inspiration. The double and single accomodations all include en-suite facilities with Italian marble and bespoke Lalique crystal taps. The VIP suite ups the ante with a study area, walk-in wardrobe and six full-height windows for natural light, while the Master suit offers 180-degree views over the bow.
The upper deck aft can entertain 14 people at its quartzite dining table, which is near a bar made with natural Italian fluted stone and two seating areas with customized sofas. Most socialization would probably happen on the sun deck, which boasts an adjustable table that can be used for al fresco meals. A bespoke Tracey Emin neon sign can be found behind the bar in the Sky Lounge, while the spa and steam room is covered with a pearly mosaic.
Thanks to its twin CAT 3512C engines, the yacht has a range of 5,000 nautical miles while cruising at 15 knots (17 mph).