Photos Credit: SAILO
Picture this: you're spending a summer afternoon in the sun, a salty breeze blowing through your hair as you sip on another glass of Dom Perignon. Is there anything better? We didn't think so. The only problem with boats is that they require a lot of maintenance—swabbing the poop deck is about as unglamorous as it sounds. Lucky for wannabe sea-farers around the world, SAILO has solved some of the problems associated with boat ownership. The self-proclaimed "Airbnb of boats," the brand opens the arena for boat owners to rent their vessels to those looking for a short-term voyage. Boats range from everything to your standard catamaran to some of the world's most luxurious mega-yachts, so what are you waiting for? Here are a few ultra-luxe options you can take for a spin on the high seas this summer:
New York City, New York
The city that never sleeps knows how to do things big, bright and bold. This 95-foot yacht has been previously rented out by royalty, presidents and celebrities. Built in 1987, the boat has been completely re-outfitted to include an elegant salon and full-service bar. In addition to the amenities on board, a full crew of three or four is available to cater meals and provide dinner and cocktail services. You and your eleven closest friends can sail the high seas around Brooklyn, the Hamptons, and the Hudson River for a cool $16,200 for a full day.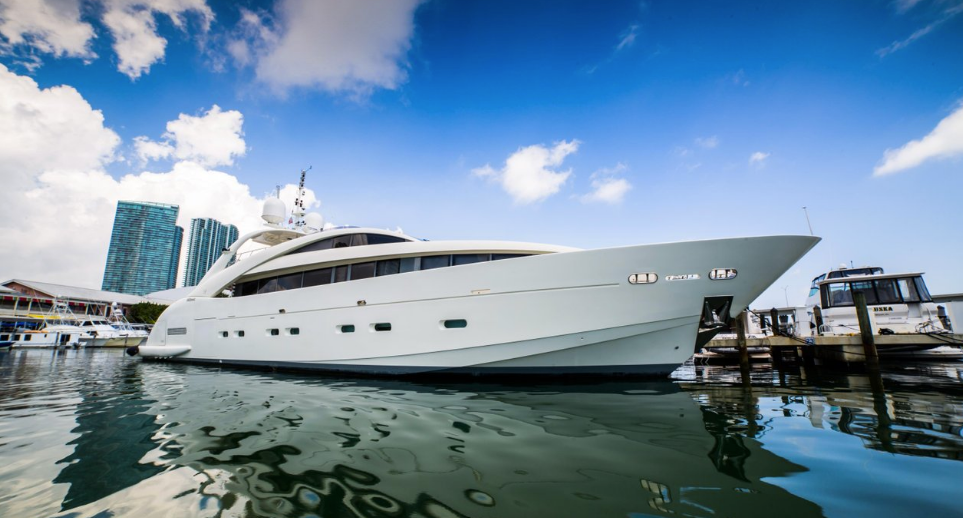 Miami, Florida
Some like it hot, especially when they're in Miami. The interiors of this luxurious vessel are inspired by the French fashion house Hermés. Each of the ship's cabins resembles a high-end hotel room, with glossy veneers and state-of-the-art amenities. For those interested in water sports, the ship comes equipped with a water ski, wakeboard tower, kayaks and snorkeling equipment. While on your voyage, enjoy a glass of champagne on the flybridge before lounging on one of the many lush sofas strewn across the decks. This watercraft can be yours for the summer for $18,500 per day.
Treasure Cay, Bahamas
If you want to be a Bahama mama, taking a trip down south is imperative. For $5,975 a week, you can live out all of your snorkeling and diving dreams on a weeklong trip in one of the most picturesque locations in the world. If an extended fishing trip is more your speed, the vessel comes equipped with a set of fishing rods perfect for any skill level. The ship is run by a husband-and-wife team that cater to guests every need, be it picking out the perfect wine for an evening by the fireplace, or accommodating dining restrictions.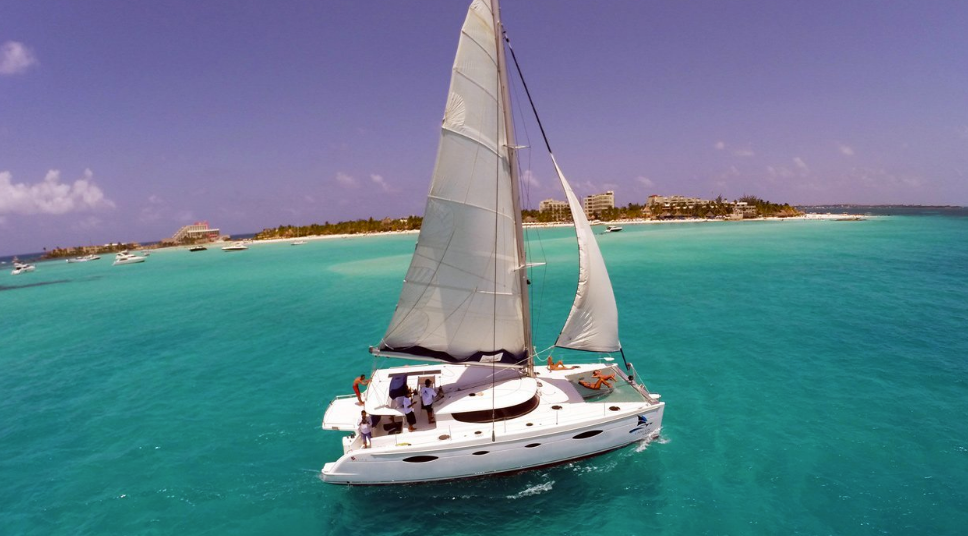 Cancun, Mexico
Cancun has been known as a spring break hotspot for years, but it's now gaining traction among the well-heeled. Travel along the Yucatàn Peninsula in this 50-foot sea-faring vehicle enjoying drinks from the open bar before jumping in the sea for a swim. Cancun is known as one of the best places to snorkel in the world, so be sure to grab a pair of the boat's gear before exploring the depths. The vessel can accommodate up to 40 people on board at one time, making the $4,000 per day price tag a steal.
Sag Harbor, NY
Turning heads in the Hamptons is no easy feat. This 86-foot Azimut vessel, complete with dashing red panels, will attract attention wherever you go. In addition to four staterooms that can sleep up to eight guests, there are both front and back sundecks for ultimate outdoor relaxation. Drop anchor in the marina along the Hamptons main drag, where you can enjoy the best high-end shops and restaurants that Long Island has to offer. This ship is available for rent for $9,500 per day, no biggie. Search Best Luxury Yachts for more options.