Photos Credit: Ritz-Carlton Yacht Collection
This Ultra-Luxury Floating Ritz-Carlton Will Be the First of its Kind
In late 2019, Marriott International will debut the Ritz-Carlton Yacht Collection, three lavish cruising yachts for voyages from seven to 10 days. The concept will combine the lifestyle of The Ritz-Carlton's luxury resorts with the casual freedom of a yachting vacation. Marriott says the nautical line will distinguish itself as the only hotelier with luxury accommodations on both the land and sea—though The Travel Corporation comes close with its Red Carnation properties and lush Uniworld river cruise line.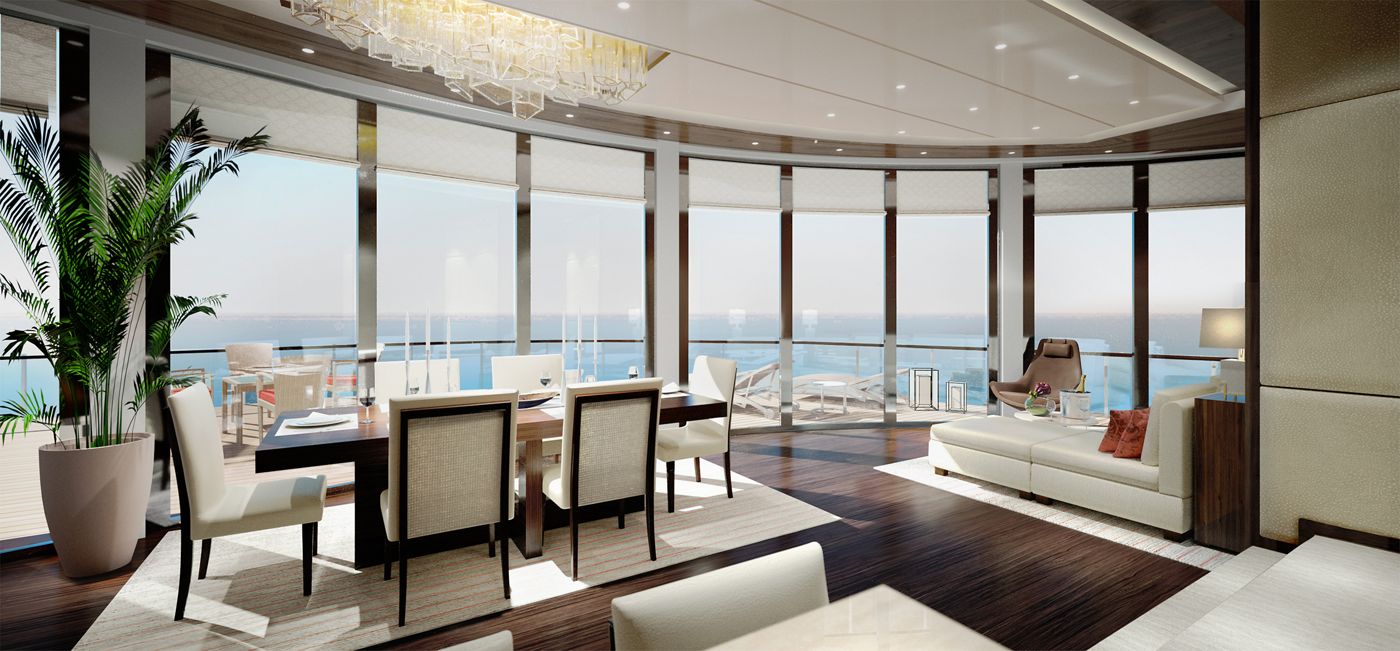 Each 600-foot-long vessel accommodates up to 298 passengers, bunking in 149 suites, each with its own private balcony. For ritzy sailors, each yacht will also offer two 450-square-foot penthouse suites, and each ship will also be available for private charter. The first yacht will launch in the fourth quarter of 2019. Its maiden voyage destination is unknown at this point, but the itinerary will call at coastal locations typically not accessible to large cruise ships, such as Capri, Portofino, St. Barth's and Cartagena.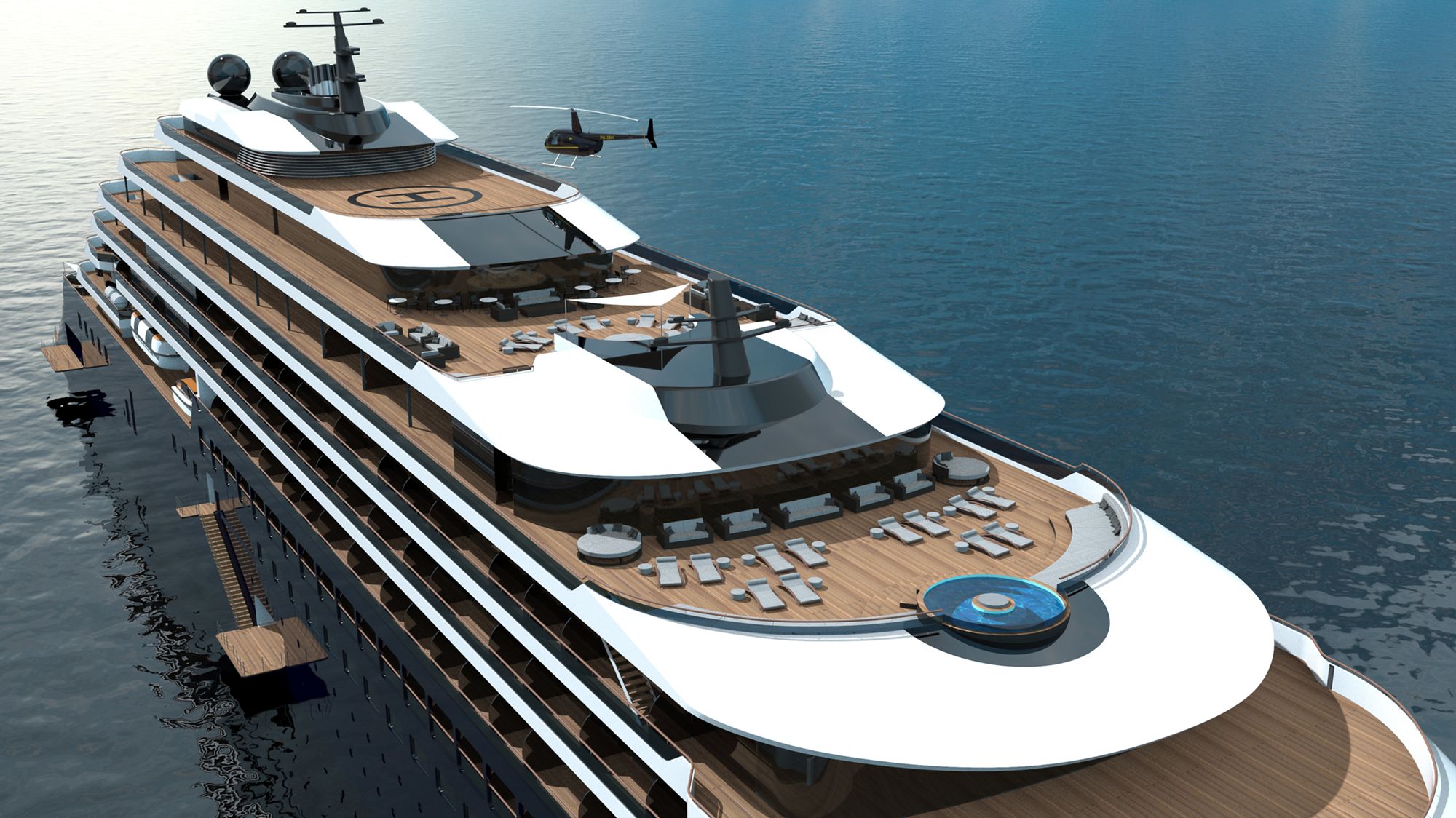 These impressive sneak-peek renderings are the first-look at the Ritz-Carlton's concept for their sophisticated, super-yacht experience. Ultimately, itineraries will be announced for the Mediterranean, Northern Europe, the Caribbean and Latin America. Reservations will open in May 2018. Search Best Luxury Yachts for more options.