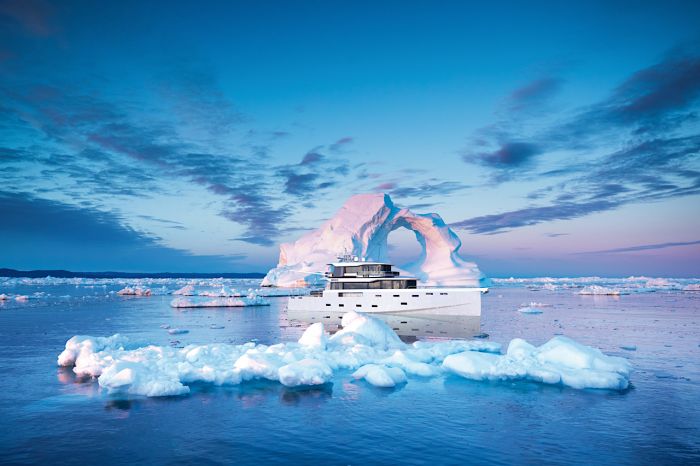 Arksen
Arksen is the potent, new yacht brand, the original idea of tech entrepreneur and investor Jasper Smith. A sea explorer himself, he early recognized the opportunity within the marine sector to create a yacht series that could fill the need for greater distance exploration that many yacht owners have.
"We are at the forefront of a marine revolution," Smith explained, "By building offshore vessels designed to withstand the harshest ocean conditions that also incorporate autonomy, hybrid propulsion and 'always on' critical systems monitoring, we are pioneering technologies that will become the foundation of the future marine industry."
Arksen comprises three unique dimensions that define the essence of the new eco-sensitive, exploratory brand; the Arksen Yacht Series, the Arksen Foundation, and the Arksen Explorers' Club.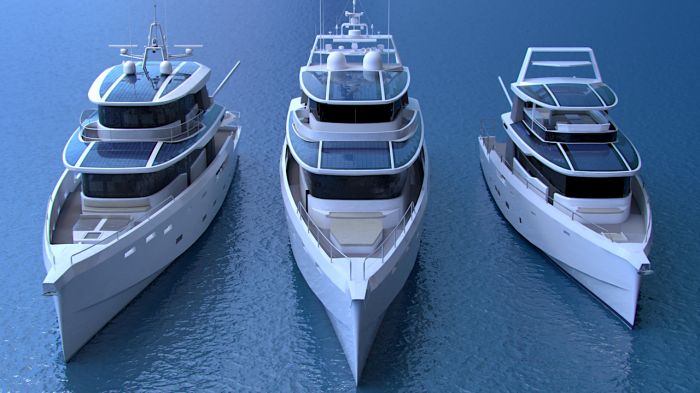 Arksen
The Arksen Yacht Series:
Designed for explorers and made for adventure, Arksen vessels have been designed to meet the requirements for true explorer vessels, that in the 20 to 30 meter (or approximately 65 to 98 feet long) range, can also be operated by a minimal crew. The largest Arksen yacht size, 100 meters, or 328 feet, can house up to 14 explorers with crew accommodation and an expansive full beam master cabin.
The Arksen Foundation is a non-profit organization that provides project funding, facilitates cutting-edge scientific research and creates innovative media to inspire a greater understanding of the complexity and fragility of the ocean ecosystem. The Foundation partners, with leading scientific institutions, broadcasters, production companies, and conservation organizations, facilitate and chronicle expeditions aboard Arksen vessels.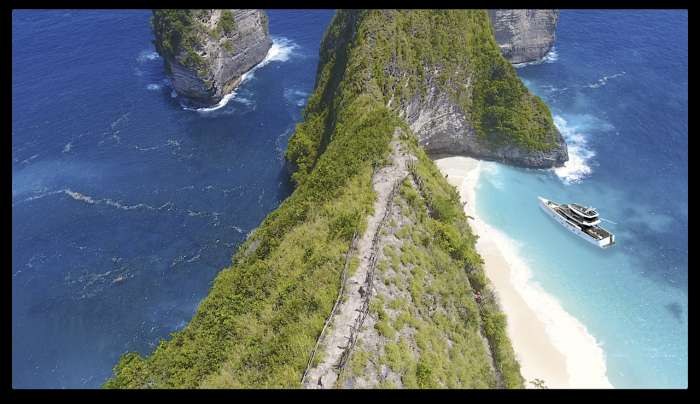 Arksen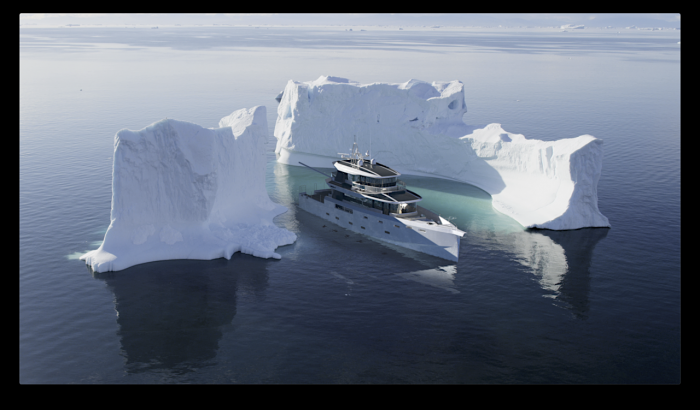 Arksen
The Arksen Explorers Club
Arksen vessels are designed to forge new paths where private vessels have not been capable of venturing before, and sometimes, follow the actual routes of great Arctic and ocean explorers; Nansen, Cousteau, Heyerdahl and Tilman. Their Signature Trips – the essence of the Explorers Club -- have been designed as a homage to these explorers.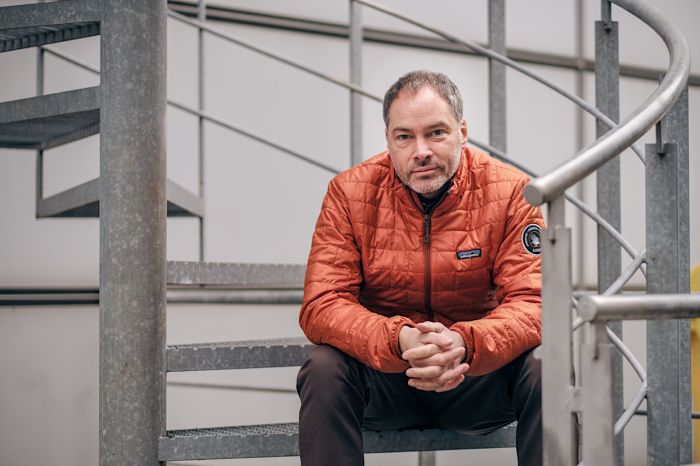 Arksen
Jasper Smith recently explained the meaning of the Arksen company philosophy: "Owning an Arksen is not a status symbol – it's a statement of intent."
"It means, basically, that most sailors are explorers at heart. Their intent is to explore, to move beyond the horizon to more remote parts of the world. So, our major goal was to be sure our yacht design process created an efficient hull that was capable in a wide range of sea states, with exceptional range, good speed, stability, and with sufficient storage to allow for extended cruising.
"We also have a more expansive, eco- sensitive vision than most boat brands. By creating the Arksen Foundation, we offer owners access to curated marine research and media projects conducted on Arksen vessels. And, by creating the Arksen Explorers Club, we have created signature adventure trips, providing memorable experiences in remote parts of the world. So, I don't see Arksen as a superyacht company. The Arksen yachts are not vanity assets or status symbols. They are statements of the intents of the owner: adventurous, risk-tolerant, and eco-sensitive"
Finally, we asked about the original inspiration for the creation of this brand. Scott thought for a moment and then concluded "A great inspiration for building Arksen was my children. I thought how wonderful it would be to take them on some extraordinary journeys of our exploration role models.
"I thought if there is one thing I can do for and with my kids, my legacy of sorts, is to provide experiences that will allow them to see the world in a profoundly different, and often in a transformational way. Through these travels, the world can be seen as original explorers saw it: in its most unspoiled, natural, and beautiful state."
The Arksen yachts are for sale now. The price ranges from $6.5 million and up. The first yacht will be finished in May 2020.
www.arksen.com