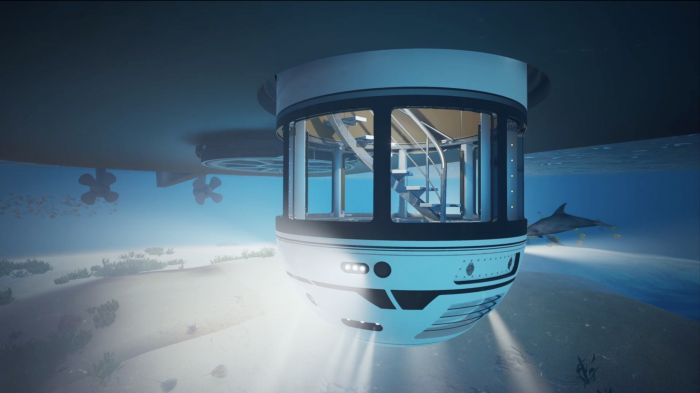 Gresham Yachts Design
The world beneath the waves has always been intriguing and exciting for many; however, Gresham Yacht Designs have a ground-breaking launch that lets you watch the underwater wonders without getting into a diving suit. The Hydrosphere is a concept that connects the yacht and a submersible.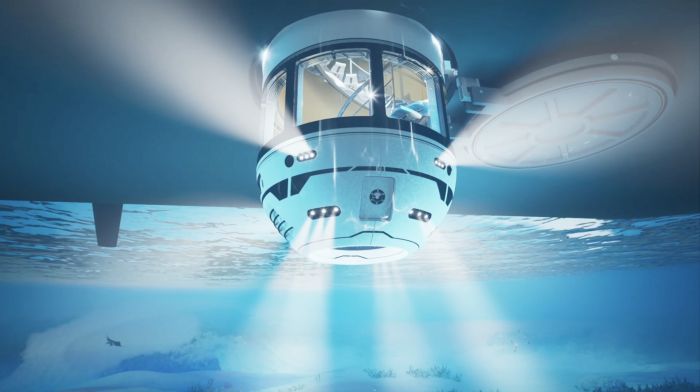 Gresham Yachts Design
The Hydrosphere is located at the vessel's hull that can retract to enjoy a 360-degree view of the surrounding ocean environment without any need for additional captain and crew. It's simply an elevator with a spacious seating area to host up to seven guests. Since the Hydrosphere is equipped with onboard lighting that helps illuminate the water, it is accessible at the mercy of its owner. The Hydrosphere can even be deployed when underway up to a maximum speed of two knots.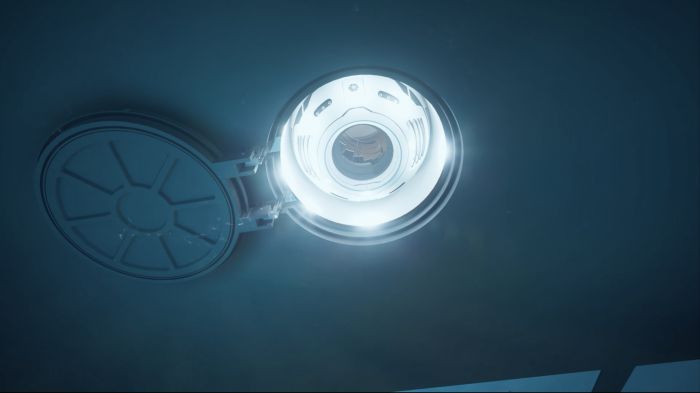 Gresham Yachts Design
'The only other way to get this type of experience is to dive in a submersible,' says Steve Gresham, principal designer and founder of Gresham Yacht Design. 'This takes time, though — to get a sub ready to launch and into the water takes at least an hour, if not more. Our Hydrosphere takes mere minutes to deploy, meaning that you don't miss that fleeting moment when a beautiful sea creature swims past.'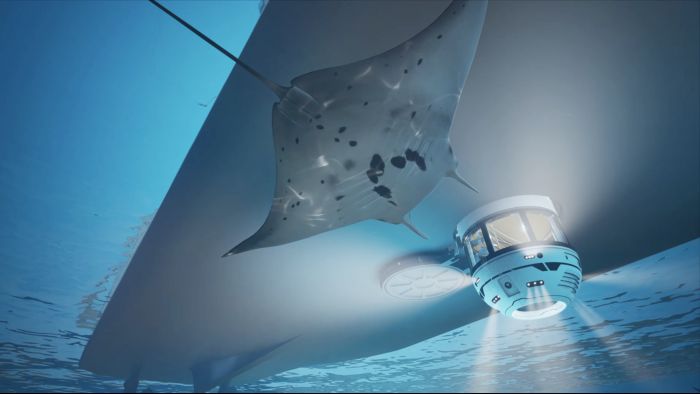 Gresham Yachts Design
As safety is paramount, the pressure shell of the elevator extends through the hull, and the entrance down the stairs are above the waterline, ensuring safe access and exit for guests. When not in use, the Hydrosphere is retracted within the hull protected by an external hatch and parked above the waterline.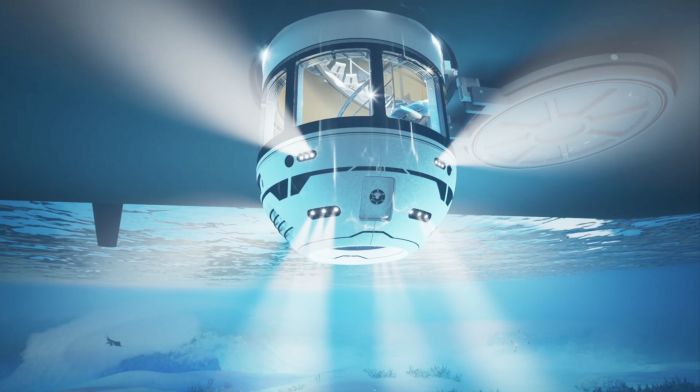 Gresham Yachts Design
Gresham Yachts Designs has pushed itself to the boundaries of what is possible above and below the waterline. The British studio recently launched their superyacht, Emir, which included a two-story ballroom; while 2020's launch, Thor was a 328-foot superyacht that was a glimpse into the future explorer superyachts.