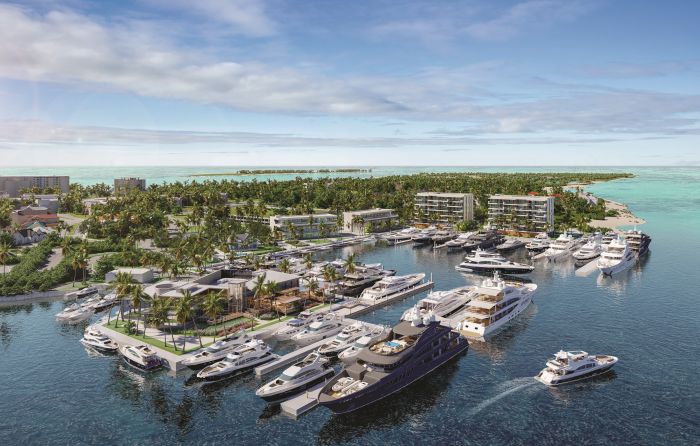 The most prestigious yacht destination in the Bahamas is getting a world-class upgrade. The new Hurricane Hole Superyacht Marina at Paradise Landing will soon become the most exclusive berth in the Caribbean.
Outfitted to the highest standards in quality and design, the marina will include floating and fixed docks with wide finger piers, a 240' turning basin, and Swedish-design concrete docks up to 420' in length to accommodate the most luxurious superyachts. Discover a community that offers the perfect combination of modern comforts and tropical delights – luxury residences, world-class retail, gourmet dining – everything you need to feel at home.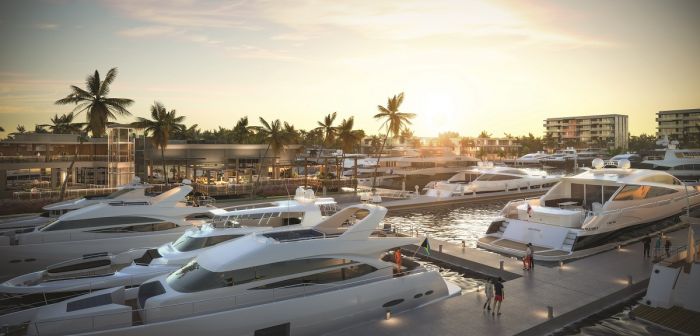 Every detail has been carefully planned, considered, and executed – from the onsite concierge services ready to meet your every need to on-deck delivery from the on-property liquor/wine store to high-speed internet, 24-hour security, long-term parking, fuel dock, and dockside mobile pump-out services, to boat detailing, interior cleaning, laundry facilities.
Members will enjoy state-of-the-art fitness facilities, inviting swimming pools, a crew lounge, private meeting spaces, and charter management services.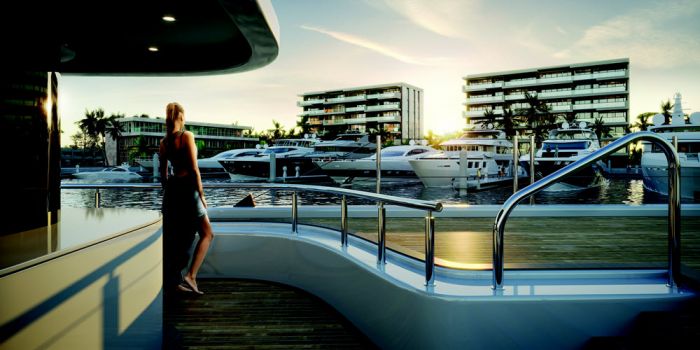 Paradise Island has always offered one of the most spectacular settings, and now we've added the ultimate urban conveniences into the mix. Step onshore into a community complete with a gourmet grocery store, medical clinic, pharmacy, dry cleaner, wine and liquor store, day spa, and hair and nail salon. Indulge in designer retail.
Dine-in world-class restaurants. Stroll across the street to Atlantis to visit the casino or play a round of golf. Paradise Landing flawlessly integrates the convenience of a buzzing community with the supreme standard of yachting life.