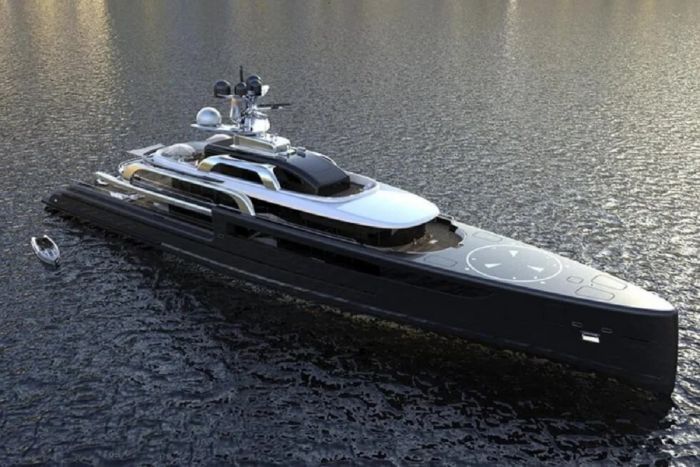 Images courtesy of Coquine Design

From JustLuxe Content Partner MensGear
If there is one design style with a timeless appeal since it first made waves in the 1920s and 1930s it's Art Deco. In fact, you regularly see it applied to architecture, interior decorations, vehicles, motorcycles, and more.
Now, we can finally see what it looks like when shipbuilders integrate its aesthetic elements into a superyacht christened the Steamer 888.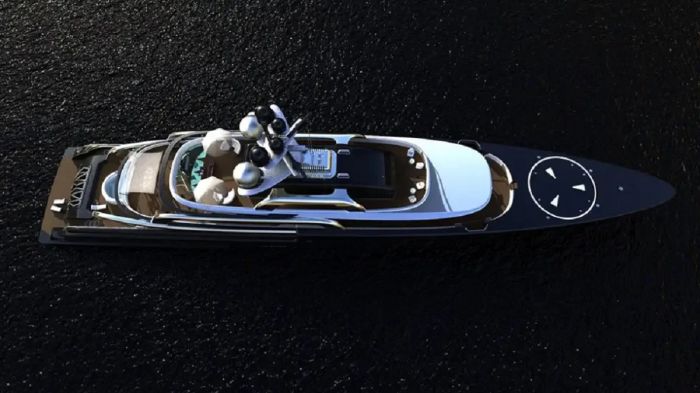 From afar, this 289-foot leisure vessel may seem like your average modern silhouette. The sleek aerodynamic form and clean lines from tip to tail do not really strike us as unique.
However, upon closer inspection, the ship is brimming with distinctive details that showcase the artistic influences lifted from a bygone era.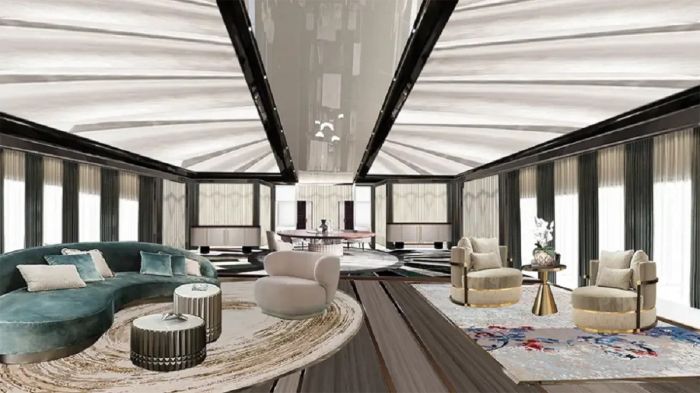 In fact, it's safe to say the Steamer 888 will evoke feelings of nostalgia in those who experienced the artistic movement back in the day.
Credit for the sophisticated profile of this concept goes to Coquine Design. The influences hinted at by the creative team include a toaster, a jet, and a steam train.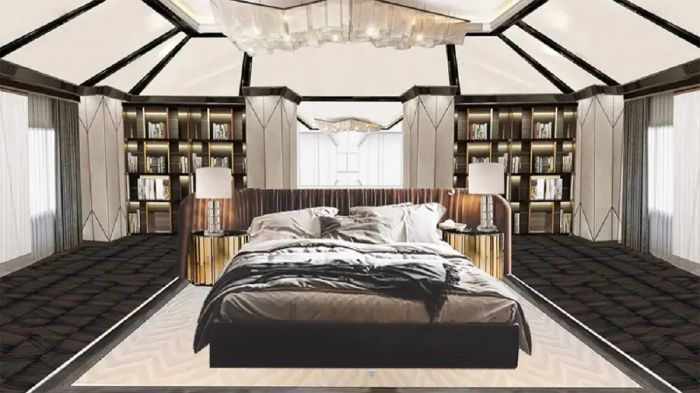 According to creative director Christian Leyk, "We might be biased, but we think she turned out rather sexy."
Despite the size of its hull, the team opted to showcase minimalism via the modest number of amenities across its decks. Nonetheless, clients can always commission bespoke layouts if the Steamer 888 ever hits production.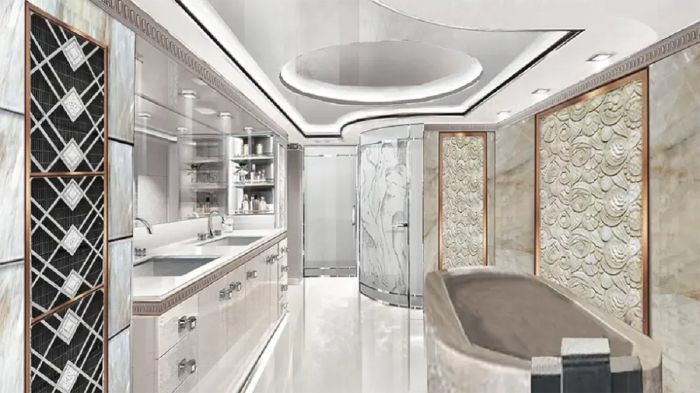 So far, its spaces are large enough to hold an owner's suite, guest cabins, a lounge, a helipad, a beach club, a garage, and a pool, among others. Coquine Design also calls on Silvia Iraghi to curate exquisite interiors. The Steamer 888 might even come with a matching tender.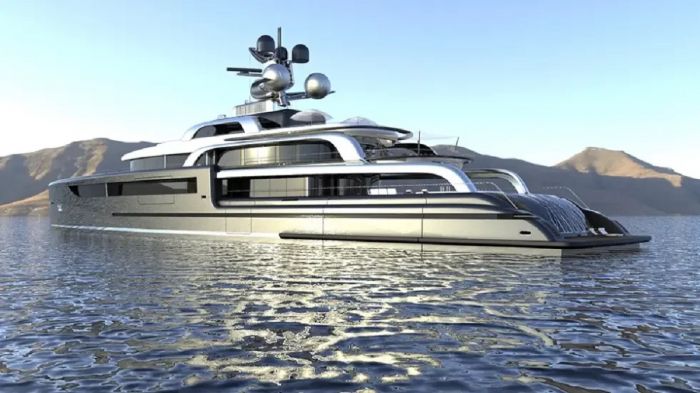 More From MensGear: