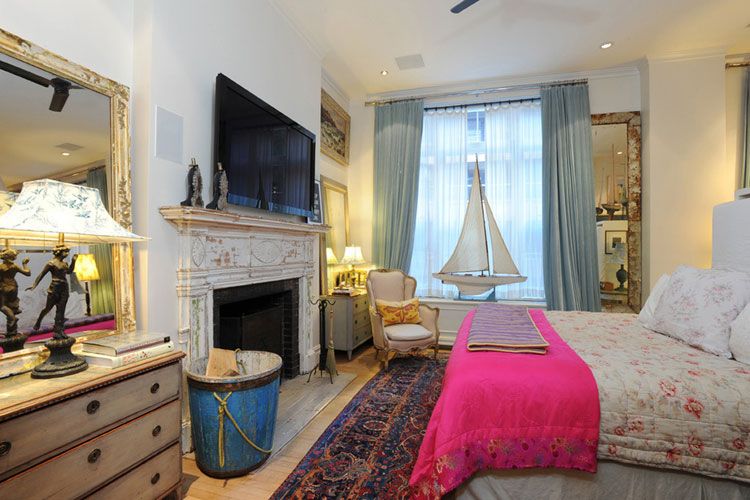 Photo Courtesy of Stribling
When love goes wrong, occasionally fabulous apartments become available — or at least, photos of them do. After 14 years of marriage, celebrity couple Téa Leoni and David Duchovny split in 2011, and now their
luxury home
in NYC is up for sale. Pictures show a lavishly decorated pre-war Manhattan co-op. Who knew Mulder was such a fan of antiques?
Listed as a Triplex Maisonette, the space is actually three conjoined artist studios. It lends the unit exceptional width, especially for New York City standards, with the family and living rooms being nearly 30 feet from front to back.
Located in Manhattan's Upper East Side at 170 E. 78th Street, the unit is a co-op with a $5,292 monthly maintenance fee. Reportedly purchased by the couple in 2008 for $6.25 million, the abode is now selling for $9.25 million.
Inside are four bedrooms, four and a half baths, 13-foot ceilings, and wood burning fireplaces. Considering Duchovny attended Princeton and Yale and Leoni took classes at Sarah Lawrence, there is naturally a spacious study by the master bedroom. Floor plans show an equally large family room, dining, room, and living room, as well as a 16" x 22" dressing room.
Additional amenities include a full-time doorman and a private garden. We only wonder if the fantastic furnishings — such as the jeweled chandeliers and gorgeous mirrors — are included?