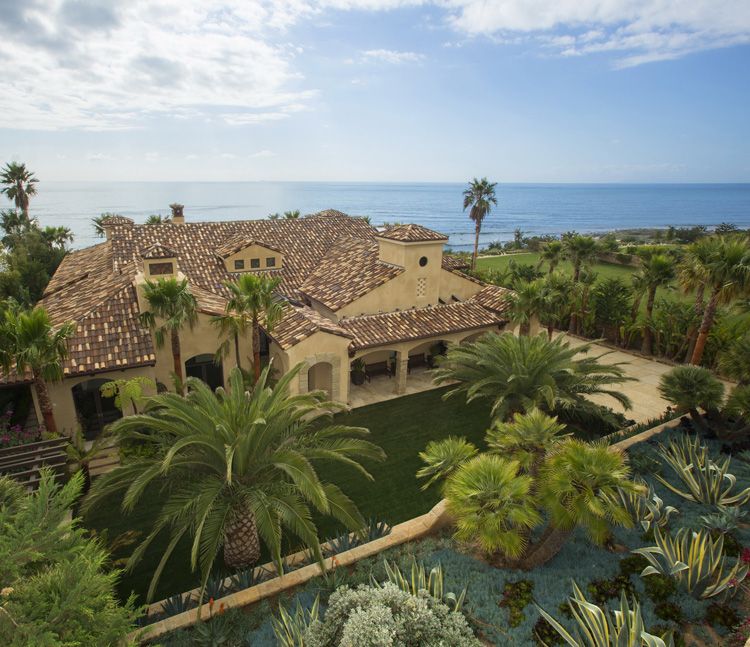 Photos Courtesy of Marisol Malibu
Malibu is arguably one of the greatest beach spots in the world; it has the ocean, the beach, the surf, and trails that accommodate hikers, bikers, and runners alike. This area is so great that the Beach Boys made it famous in "Surfin' USA," which was about the great surf at County Line Beach. Aside from the music and activities, there is also the deluxe community of
MariSol Malibu
.
This $100-million master-planned community rests on 80-acres, with a new $15.9 million residence going on the market in February.
An example of Spanish-inspired architecture, the beach house has 7,300 square feet of living space that includes a movie theater, gourmet kitchen, dining room, living room, and more than enough room for owners to make it the haven of their choosing. The newly constructed single-family residence sits on a 102-foot bluff with a 50-foot-wide infinity-edge pool and a private beach complementing the surroundings. One can enjoy views of the ocean, mountains, and beaches from just about any angle on the bluff.
The Spanish Estate is one of the last houses designed by Barry Berkus, an archcitect renowed in mass-market housing who passed away from leukemia on November 30, 2012. In his lifetime he accumulated a portfolio of 600,000 houses with 10,000 different designs.  
While the house is great, it isn't the only impressive thing about this listing. The MariSol neighborhood exemplifies just how well Mother Nature and man can work together to create an all-encompassing dream community along the western shore of Malibu. There is a botanical park and butterfly garden in addition to a park-like setting with more than 2,000 indigenous trees throughout the 80-acre layout. Each home site at MariSol Malibu offers ocean-frontage that ranges from 130 feet to 210 feet. MariSol has even taken care to eliminate street lights and power poles (the utilities are underground) so that the starry night sky can be enjoyed unimpeded.
In addition to the inherent beauty of the land, there are several beneficial exemptions to the home building process, like coastal development permits and city restrictions, that further enrich this property. Being exempt means that the homes don't have to deal hassles likes bluff top set backs, ridgeline limitations, or size restrictions. The developers of the community claim that building here is simpler and easier than it is at other properties along the Pacific Coast Highway.
The ultimate goal of the developers of MariSol Malibu is to raise 17 single-family residences throughout. Home sites include 13 one-acre lots, three lots of two acres, and a grand-master site of 57 acres.