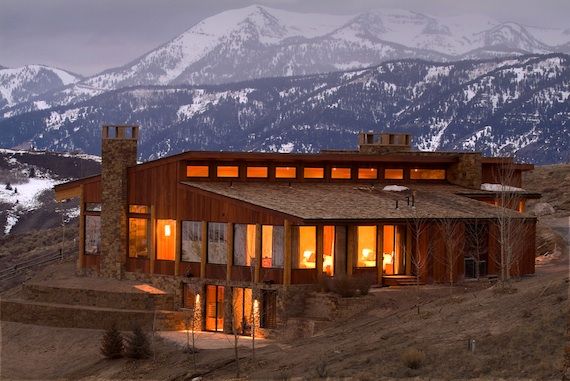 Photos Courtesy of Quintess
Recently, in a JustLuxe article, I wrote about MonCasa Private Club Residences, a new Canadian destination club that allows members to invest in luxury vacation residences using their Registered Retirement Savings Plans, or RRSPs. MonCasa has the distinction of being the first and only club that offers members access to luxury real estate financed and purchased through an RRSP Eligible Mutual Fund Trust structure. This means members can put retirement funds to good use by investing in a portfolio of luxury residences, with the opportunity of earning a safe and conservative return on their investment.
Now, as of August 23rd, there's a new announcement of an important long term agreement with The Quintess Collection, a well-known and respected private club network and travel industry leader, that will provide members of both clubs access to each other's portfolio of luxury properties in worldwide destinations. Currently under MonCasa contract, are residences across the Caribbean, including St. Lucia, Turks & Caicos, St. Maarten and the Dominican Republic. MonCasa's home selection will now combine with The Quintess Collection portfolio of more than 100 luxury residences in 40 destinations, like Los Cabos, Aspen, Paris, Tuscany, California Wine Country and Maui.
The Quintess Collection, one of the best-known and most well seasoned non-equity based clubs in the U.S., is actually a network of three clubs–Quintess, DUO by Quintess and the golf-themed TOUR CLUB. It will be both a complement and supplement to MonCasa's growing luxury portfolio.
"MonCasa began looking for a better way for Canadians to travel in a club setting, and ended up revolutionizing the way that clubs finance their properties," says John Collins, CEO of MonCasa Capital. "We wanted a safe way to access the $650 billion currently sitting in RRSPs and this structure is perfect for the destination club traveler who wants to commit to a certain number of travel days each year, while still feeling a sense of ownership in the places they visit through their investment in the fund."
"Yes," added Peter Estler, Founder and CEO of the Quintess Collection, "And as we continue to expand The Quintess Collection's member benefits with more residences and experiences, we're pleased to increase our presence in the Caribbean with additional homes available to members through this agreement with MonCasa."
While MonCasa has been on the radar of a select few Canadian investors since 2008, the current financial climate has created once-in-a-generation opportunities to purchase luxury real estate. Accordingly, MonCasa's Mutual Fund Trust and it's investors are now in a position to take advantage of those opportunities.
"I have been monitoring MonCasa for almost three years now and I'm thrilled to finally be able to invest in a fund that offers safety and security for my hard earned money, plus the opportunity to travel to the homes I'm investing in," says Neil Martin, founding investor in MonCasa. "The deal with The Quintess Collection is truly the icing on the cake."
More :
About MonCasa Private Club Residences
MonCasa Private Club Residences (the "Club") is a members-only, multi-location destination club. The Club operates to provide Club Members, unique second home lifestyle privileges through proprietary service and use contracts within the leisure real estate acquired through capital provided by unit holders of the MonCasa Asset Living Fund I.
About The Quintess Collection
The Quintess Collection provides the members of its clubs access to countless experiences for an initiation fee plus annual dues. Members can enjoy more than 100 luxury homes and experiences in over 40 destinations around the world and have the flexibility to use nights across all three clubs within The Collection–Quintess, DUO by Quintess and THE TOUR CLUB as well as Quintess Beyond. Quintess Collection members also benefit from customized travel planning, exclusive relationships with renowned private clubs and resorts and the expertise of knowledgeable member relations managers and local destination hosts

Quintess
Los Cabos, Mexico
Quintess
Napa Valley, California
Quintess
Hawaii