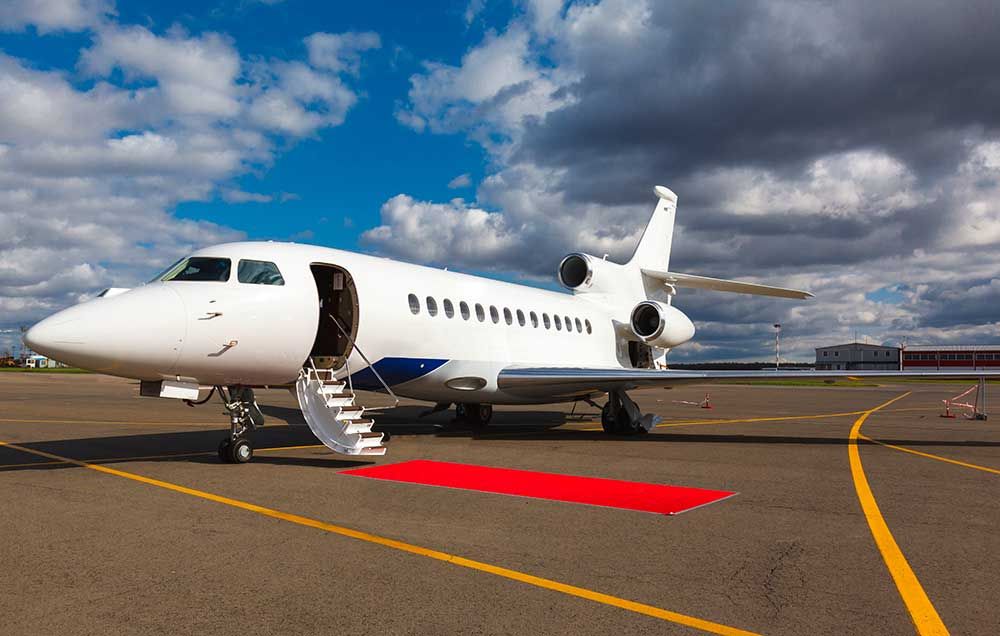 Photo Courtesy of Shutterstock
Nations Luxury Transportation, LLC, announced yesterday that it has agreed to acquire the domain name http://PrivateJet.com from Don't Look Media Group, an intellectual property holding company, for $30.18 million in cash and stock. The board of directors of both companies approved the transaction. The $30-million website is expected to officially launch in April 2012.

Nations Luxury Transportation's goal is to deliver the most efficient platform to facilitate worldwide chartering, aircraft acquisitions, and the selling of private jets. By the end of 2012, the private-aviation company projects that PrivateJet.com will have 250,000 plus unique visitors monthly in more than 52 countries. These expectations are based upon the firm's patented Jet-Connect Charter Bid system.

"PrivateJet.com is a phenomenal asset and when integrated with our proprietary technology, which allows charter operators to compete directly for your flight, it will help us revolutionize the super luxury segment of private jet transportation," said Nations CEO Kenneth Starnes, CEO of Nations Luxury Transportation. "Together both assets will create the future of real-time private travel so people can easily stay connected to family, friends, clients and colleagues anywhere in the world in the most efficient manner possible."

The company envisions its new website becoming the go-to source for all matters relating to private jet travel for both industry professionals and consumers. There also are plans to develop a private jet magazine with a global events calendar and to initiate strategic partnerships to create exclusive social and traveling opportunities for its affluent clientele. The firm also provides limousine and catering services.

PrivateJet.com will provide 24/7 in depth coverage of everything related to the ultra high net worth lifestyle and will entertain and fascinate thousands of private jet users all around the world with its daily editorials, breaking news and Private Jet Travel Specials. "PrivateJet.com is the one and only place you need to go to for everything private jet," said Randall Da Costa, cofounder of National Luxury Transportation.

TheDomains.com, an industry new site published by domain name experts, reports that this may be the highest price paid for a pure domain sale. Additionally, the publication cited that another aviation related domain, Jets.com, sold for $375,000 in September 2009. Global domain marketers Sedo.com sold it to a private aviation firm. Visit PrivateJet.com to see more.